Visited On: November 1, 2015
Location
45 kms from Coimbatore and 5 kms from Avinashi and Tiruppur. Nearest airport is at Coimbatore.
General Information
Moolavar

Sri Avudainayagar /Sri Thirumuruganathar

Ambal

Sri Avudainayaki /
Sri MuyangupoonMulayammai

Thala Virutcham (Sacred Tree)

Gurukkathi / Mullai

Theertham

Shanmuga Theertham, Gnana Theertham, Brahmma Theertham

Pathigam (Hymn) rendered by

Saint Sundaramurthy Nayanar (Sundarar)

This is one of the 276 Thevara Paadal Petra Sthalams and 2nd Shiva Sthalam in Kongu Nadu.
Lord Shiva graces in the temple as Swayambumurthi (self-manifested)
The temple is west facing.
There is no main tower (Rajagopuram) here. A large stone Sthupam (Lamp Pillar) is present in front of the temple, as in most of the Kongu Nadu Shiva temples.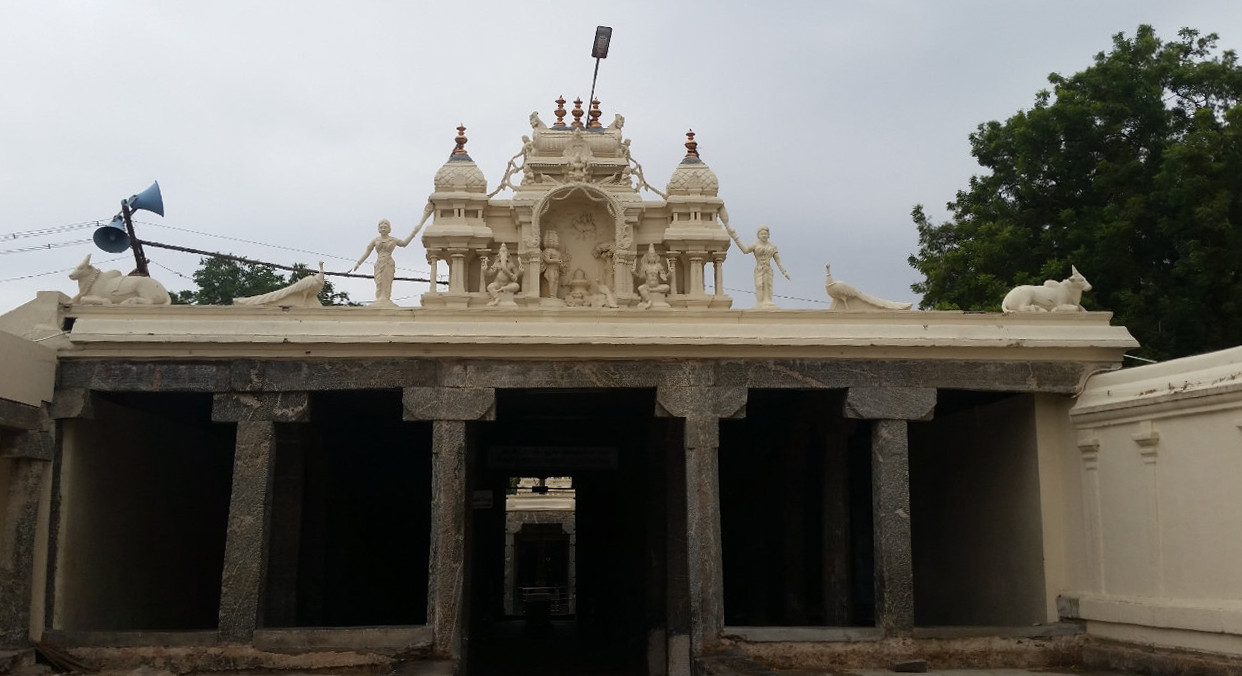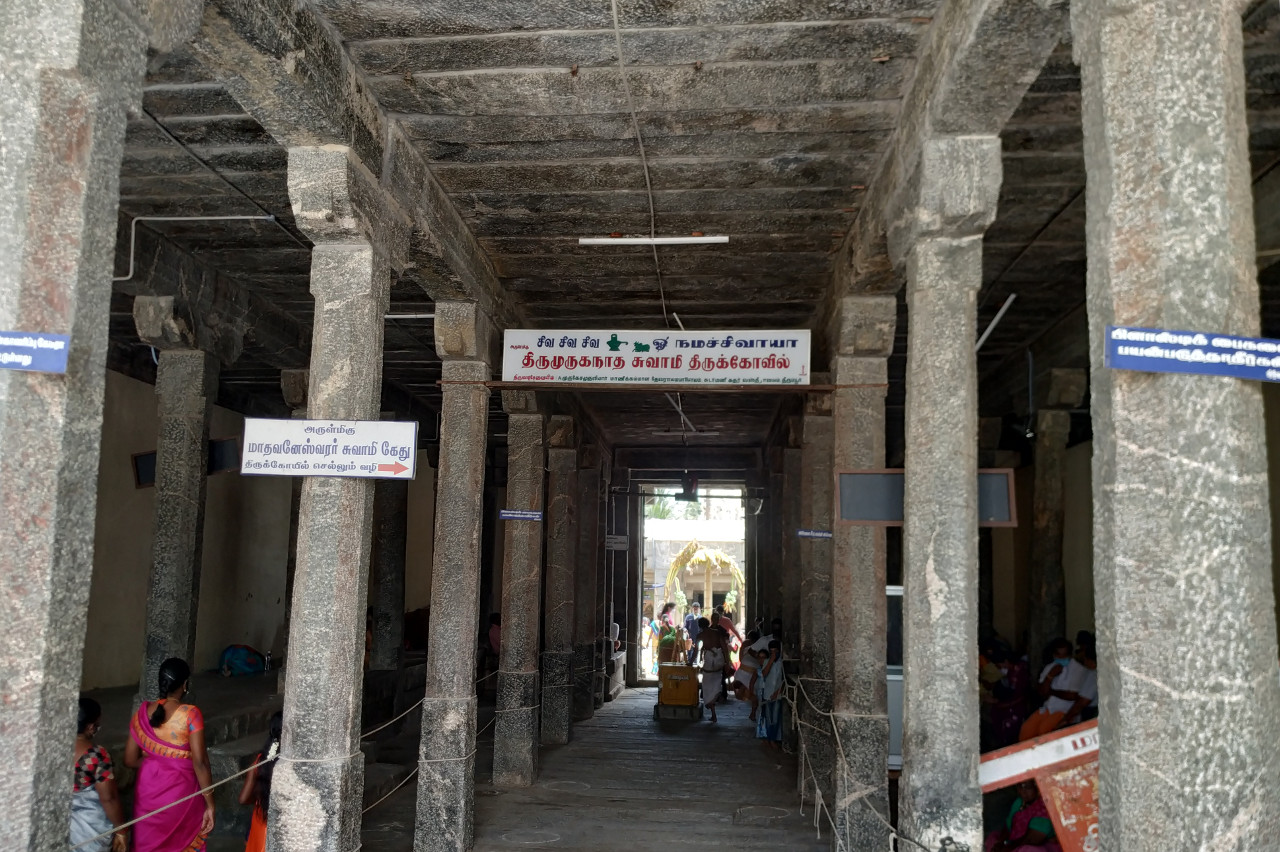 History of the Temple
This is an ancient temple and believed to have been built in the 9th Century CE.
The temple is now maintained by the Archaeological Survey of India (ASI) and is declared as a National Heritage Monument.
Legend
The temple has an interesting legend. Proud of his prowess gained through rigorous penance, demon king Soorapadman tortured the Celestial Gods (Devars) and imprisoned them. Fearing for their lives, the disturbed Devars approached Lord Shiva to seek his help. Lord Shiva sent Lord Murugan with a large number of soldiers headed by lieutenant, Veerabhahu to destroy Soorapadman and his associates. After a fierce battle, Lord Murugan destroyed the demon and relieved the Devars.
It is believed that Lord Murugan got Brahamahathi Dosham due to the killing of the demon king Soorapadman and others in the battle. This battle was referred to as "Surasamharam".
To seek respite from this dosham, Lord Murugan installed a lingam at this place and worshipped it. Since this lingam was installed by Lord Murugan, it was given the name "Thirumuruganathaswamy".
It is believed that while coming to worship Lord Shiva, Lord Murugan left his divine spear (Vel) and his mount peacock outside the temple. Because of this, Lord Murugan's idol inside the shrine does not have the Vel and the peacock with him.
It is believed that the Brahmmahati (the sin accrued by the killing of a Brahmin) that left Murugan is now in form of a square stone under a neem tree near the temple.