Visited on: 20th October, 2018.
Location
Thiruvedhikkudi is situated at a distance of about 6 kilometres from Thiru Kandiyur (Via Veerasingampettai). Kandiyur is 3 kms away from Thiruvaiyaru on the Thiruvaiyaru to Tanjore route.
Other Devara Paadal Petra Shiva Sthalam near this place are –
Thiruvaiyaru, Thiru Neithanam, Thiruppazhanam, Thiru Kandiyur, Thiru Chotruthurai, Thiruppunthuruthi and Thiru Alampozhil.
Note: There is another Shiva temple near this place by the name of Sri Aadhi Vaithyanathaswami Temple at Veerasingampettai (3 kms east of Thiru Kandiyur).
A unique feature of this temple is that there are 276 Shiva lingams installed at one place in the corridor (prakaram). Each one represents the main deity of the 276 Paadal Petra Shiva Sthalams. By visiting this temple, one can get the benefit of visiting all the sthalams.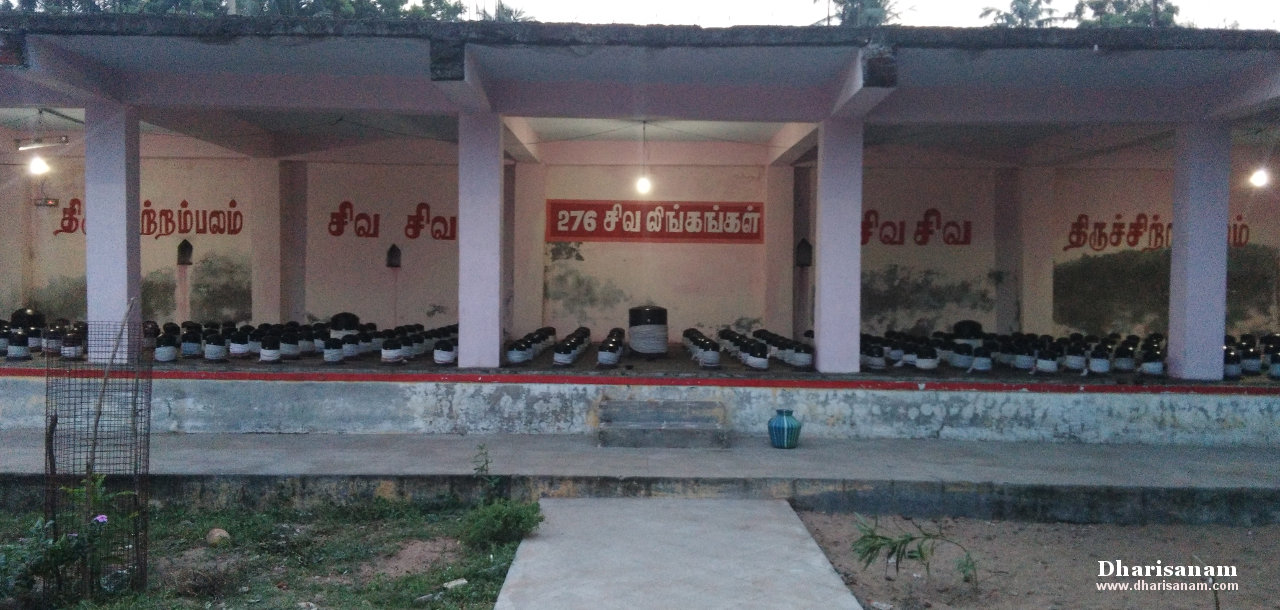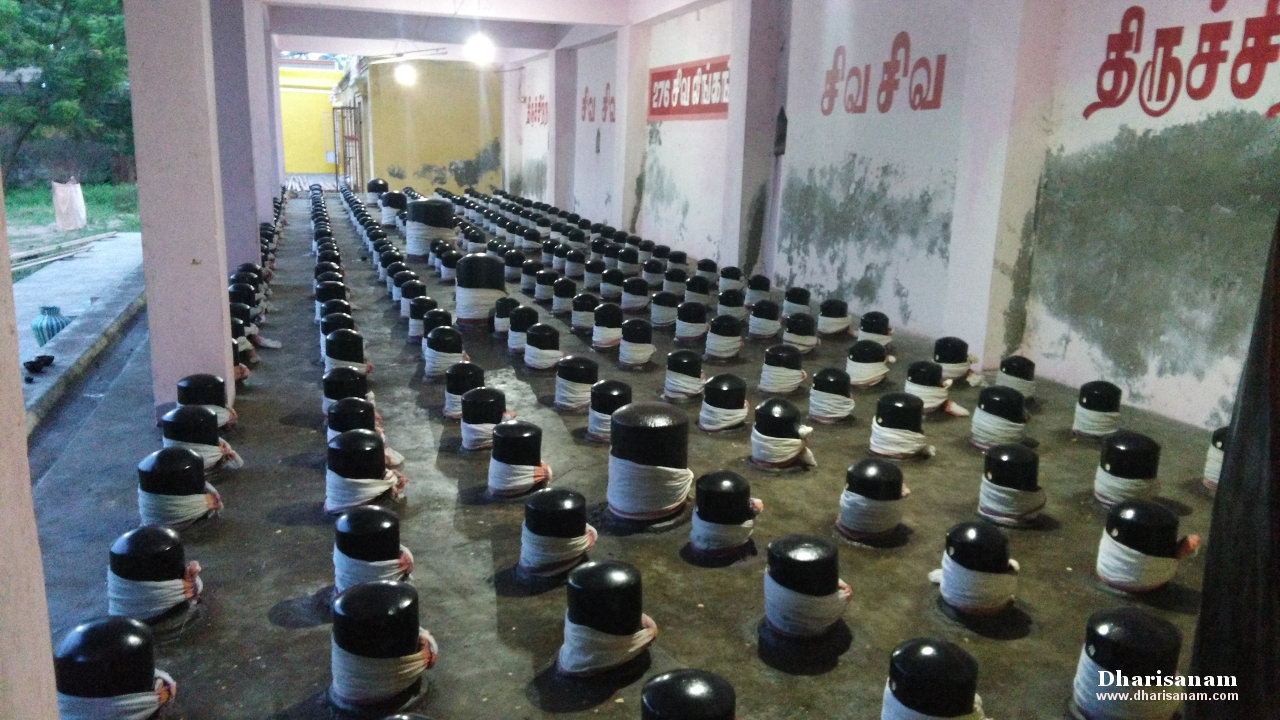 General Information
Moolavar
Sri Vedhapureeswarar, Sri Aaravamuthu Nathar,
Sri Vaazhaimadunathar,
Ambal
Sri Mangaiyarkkarasi
Theertham (Holy water)
Vedha Theertham
Sthala Vriksham (Sacred Tree)
Vilvam tree
Pathigam (Hymn) rendered by
Saint Thirugnanasambanthar-1,
Saint Thirunavukarasar (Appar)-1
This is one of the 276 Devara Paadal Petra Shiva Sthalams and 14th Shiva Sthalam on the Southern bank of the river Cauvery in Chozha Nadu (Thenkarai).
Lord Shiva in this temple is a Swayambumurthi (self-manifested).
This is one of the Saptha Sthanam temples of Thiruvaiyaru.
This east facing temple has two corridors and its main tower (Rajagopuram) has 3-tiers.
The last consecration ceremony (Maha Kumbabishekam) took place on 19.03.2014.
History of the Temple
There are some stone inscriptions which date back to the periods of Aditha Chola-I, Kopparakesari Varman and Korajakesari Varman. In these inscriptions, the lord of this temple is referred as "Vedhikudi Mahadevar" and "Parakesari Chathurvedhi Mangalathu Mahadevar".
This temple is under the administrative control of the Hindu Religious and Charitable Endowments Department of Government of Tamil Nadu (HR&CE).