Visited on: 2nd November, 2015
Location
Bhavani is 16 kms away from Erode and about 55 kms away from Selam. The nearest Railway station for Bhavani is Erode. It is on the main Chennai-Trichi-Coimbatore bypass route. Nearest Airport is at Coimbatore which is 100 kms away.
General Information
Moolavar

Sri Sangamuganatheswarar /
Sri Sangameswarar

Ambal

Sri Vedhanayaki / Sri Sangameswari

Theertham (Holy water)

Cauvery, Bhawani, Surya, Deva and Gayatri Theertham

Sthala Vriksham (Sacred Tree)

Ilanthai (Jujuba Tree)

Pathigam (Hymn) rendered by

Saint Thirugnanasambanthar

This is one of the 276 Devara Padal Petra Shiva Sthalam and 3rd Sthalam in Kongu Nadu.
Lord Shiva in this temple is a Swayambumurthi (self-manifested).
The town, the Goddess of this temple and the nearby river all have the same name - Bhavani.
Bhavani is mentioned in the Hymns as Thiru Nana whereas it is now called Kooduthurai by the locals.
The temple was built at the confluence of rivers Cauvery, Bhavani and 'Amutha Nathi', an invisible underground water source. So the Lord Shiva here is called as Sri Sangameswarar (Sangamam meaning confluene).
The temple is situated at the foothill of Padma Giri and is surrounded by four hills - Naga Giri, Veda Giri, Mangala Giri and Sanga Giri.
The temple has a beautiful five-tiered main tower (Rajagopuram) with two corridors.
History of the Temple
Bhavani Sangameshwarar temple is an ancient one, having been built by the first Pallava King, Mahendra Verman. The bird's eye view of this temple shows it as an island surrounded by the two rivers.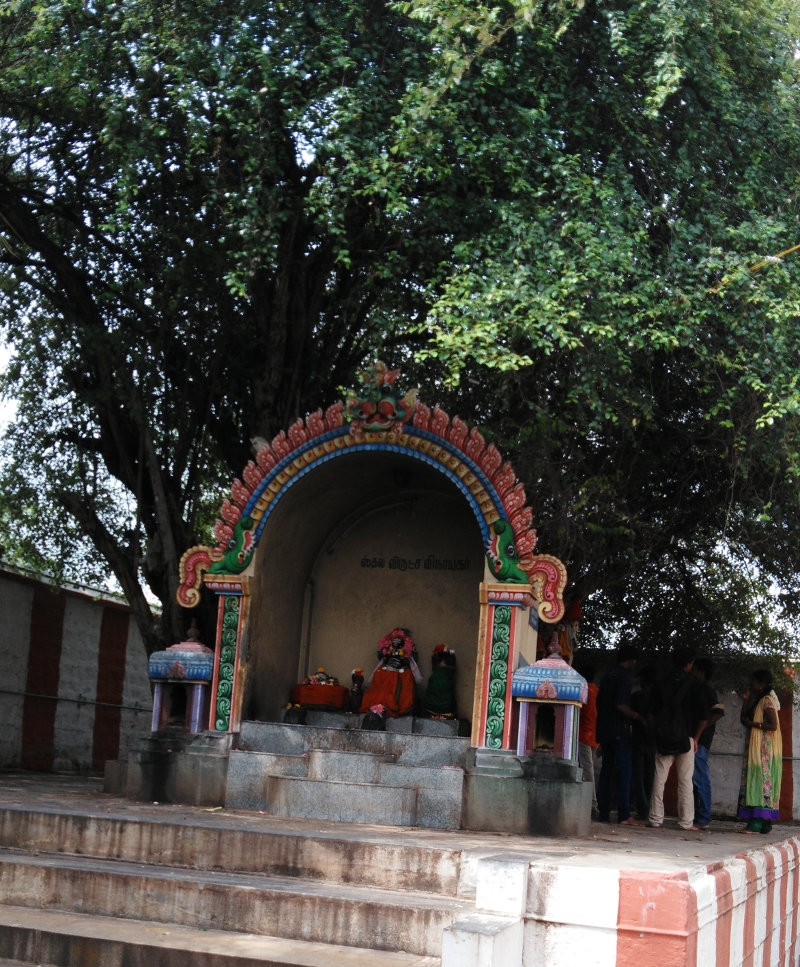 It is also said that a British dignitary by the name of William Garo donated a swing / cradle (Oonjal) made of ivory after he miraculously escaped from the collapse of his Rest house in the year 1802. He felt that he was saved by the Goddess herself and became an ardent devotee after this incident. His signature can be seen on the frame of the cradle.