Visited on: 24th July 2016, 10th February, 2017 and 24th March, 2018.
Location
Thiru Kurukkai is located at a distance of about 12 kms from Mayiladuthurai. From Mayiladuthurai, travel to Villiyanallur (8 kms) on the Mayiladuthurai to Manalmedu route and then take diversion road to Uchidamangalam (1 km). From Uchidamangalam, proceed further for about 3 kms to reach Kurukkai.
Other Paadal Petra Shiva Sthalams near this place are –
Vaitheeswaran Koil, Kurumanakkudi, Thiruppunkur, Thiru Karuppariyalur, Thiru Kurakkukka, Thiru Vazhkoliputhur, Needur, Anniyur (Ponnur), Mayiladuthurai, Thiru Nintriyur, Thiru Nani Palli and Thiru Kadaimudi.
General Information
| | |
| --- | --- |
| Moolavar | Sri Veeratteswarar |
| Ambal | Sri Gnanambikai |
| Theertham (Holy water) | Soola Theertham, Pasupathi Theertham |
| Sthala Vriksham (Sacred Tree) | Katukkai tree |
| Pathigam (Hymn) rendered by | Saint Thirunavukarasar (Appar)-2 |
This is one of the 276 Devara Paadal Petra Shiva Sthalams and 26th Shiva Sthalam on the northern bank of the river Cauvery in Chozha Nadu (Vadakarai).
Lord Shiva in this temple is a Swayambumurthi (self-manifested).
This is one of the Atta Veeratta Sthalams.
This west facing temple has two corridors and it has a 5-tiered main tower (Rajagopuram).
The last consecration ceremony (Kumbabishekam) took place on 29.04.1959.
History of the Temple
The historical names of this place are Yogeesapuram, Kaamathakanapuram and Kampakaapuram.
The stone inscriptions in this temple date back to the periods of Chola and Vijayanagara kingdoms.
This temple is under the administrative control of Dharumapuram Adheenam.
Atta Veeratta Sthalams
In Hindu mythology, there are eight special places where it is believed that Lord Shiva vanquished various demons and exhibited acts of bravery. These places are Veeratta Sthalams. In Tamil, this is referred to as "Atta Veerattanam" ("Atta" means eight and "Veeram" means bravery). Thiru Kurukkai is the seventh Veeratta Sthalam where Lord Shiva was believed to have been burnt Manmathan and later blessed.
The other seven Veeratta Sthalams are –
Thirukkandiyur where one of Lord Brahma's five heads was plucked;
Thirukkovilur where the demon Andhakasuran was vanquished;
Thiruvathigai where the lord is believed to have done the "Thiripura Samharam".
Keezha Parasalur where Dakshan's yagna was stopped and he was killed;
Thiruvirkudi where the demon Jalandharasuran was killed;
Thiru Vazhuvur where the elephant Gajasuran was vanquished;
Thirukkadaiyur where Lord Yama was believed to have been kicked and punished to save Markandeya.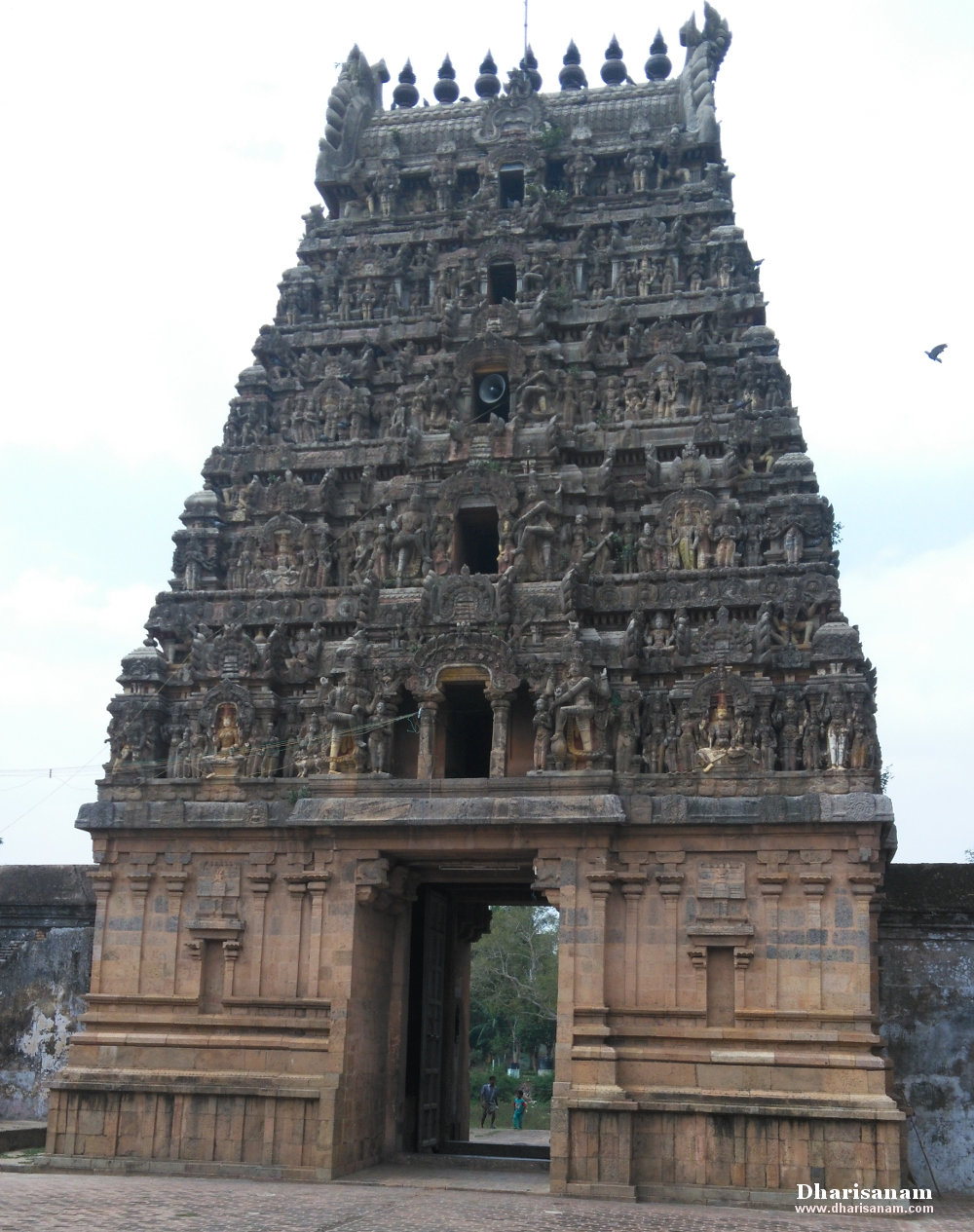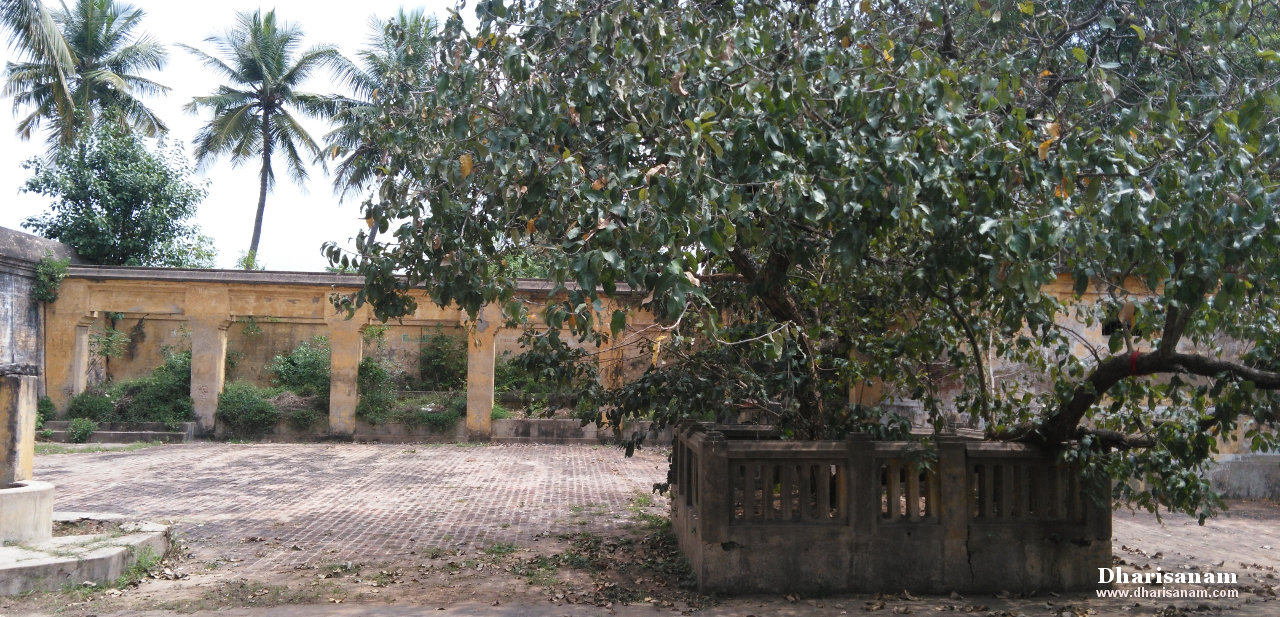 Legend
It is believed that Brahma, Vishnu, Lakshmi, Murugan and Rathi have worshiped the lord here. Manmathan, the deity of love and lust, was burnt here but was then brought back to life by Lord Shiva.
Thiru Kurukkai is associated with the legend of the death and rebirth of Manmathan (Kaaman). It is believed that two demons, Surapanman and Dharakan, were terrorising the celestial gods. The celestial gods tried to seek the help of Lord Shiva but the lord was in deep meditation. The celestial gods decided to send Manmathan to create a ruckus and awaken the lord. From this place (Kurukkai), Manmatha attempted to disturb Lord Shiva's penance.
Manmathan sent five arrows towards Lord Shiva. Each arrow had a flower attached to it. Lord Shiva was disturbed when the flowers fell on him and he opened his eyes in anger. Such was the lord's fury that fire came out of his third eye and burnt Manmathan.
Rathi, Manmathan's wife pleaded to Lord Shiva to pardon her husband and restore him back to life. It is believed that in order to pacify Rathi, Lord Shiva brought Manmathan back to life and blessed both of them. The marks left by the five flowers, especially the lotus, can still be seen on this Shivalingam. Hence the lord here is praised as "Sri Kama Anga Naasan" and "Sri Kaamathakana Murthy".
Manmathan is the creation of Lord Mahavishnu. Lord Mahavishnu was overcome by grief when Manmathan was killed by Lord Shiva. Hence, Lord Mahavishnu is named here as Sri Soha Hareswarar ("Soham" meaning sorrow in Tamil). There is a separate shrine for Lord Mahavishnu here.
There is a separate shrine for Sri Kaamathakana Murthy along with Goddess Parvathy (procession idols). Here Lord Shiva is sitting as "Yoga Murthy" (in a meditative posture) surrounded by Sanakathi Rishis. Since the lord here is in the form of Yoga Murthy, not everyone can get his darshan easily. It is believed that one has to have good fortune along with the lord's blessings to get his darshan. Once you get this darshan of Lord Shiva, it is believed that your good time will start.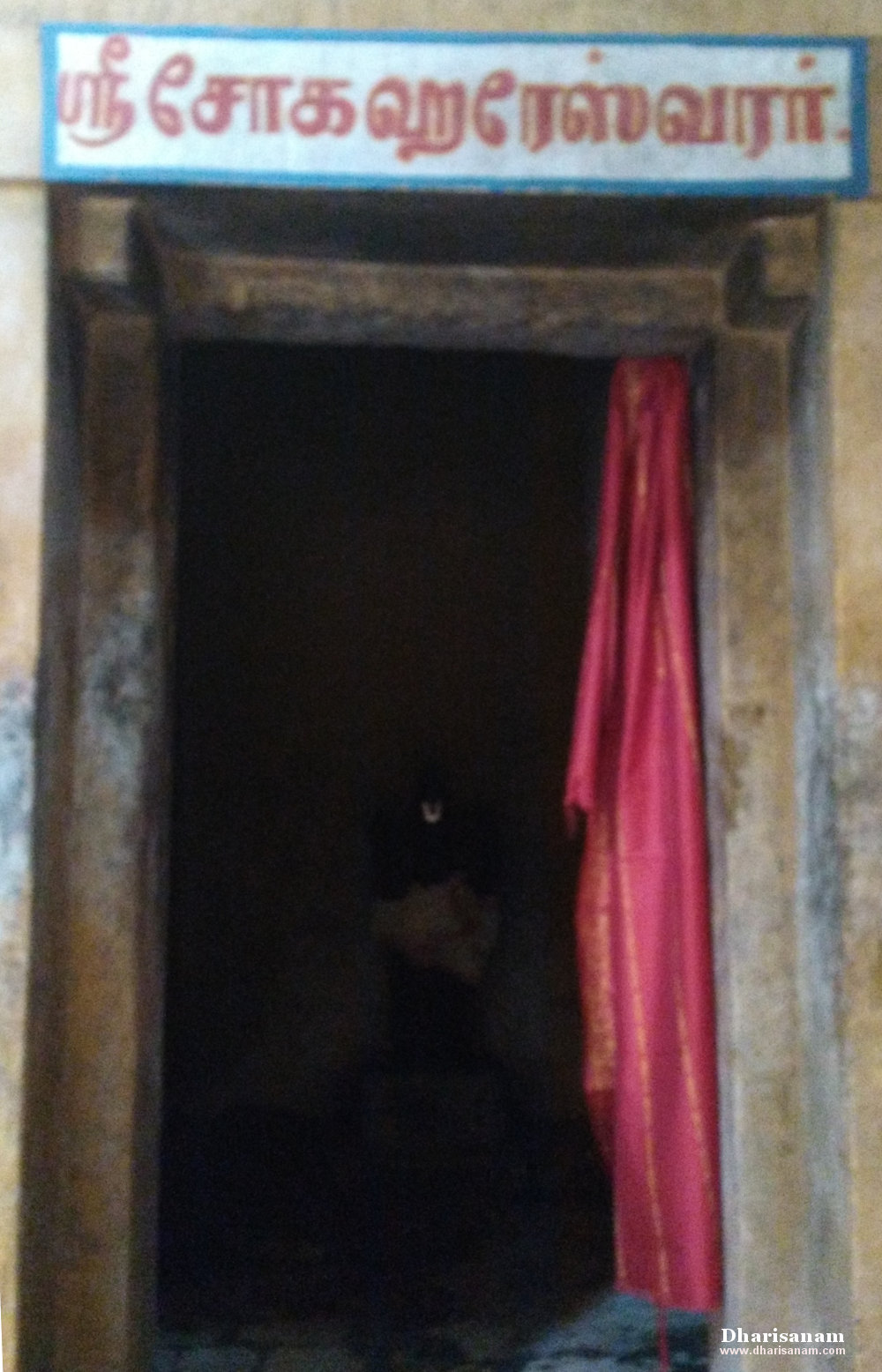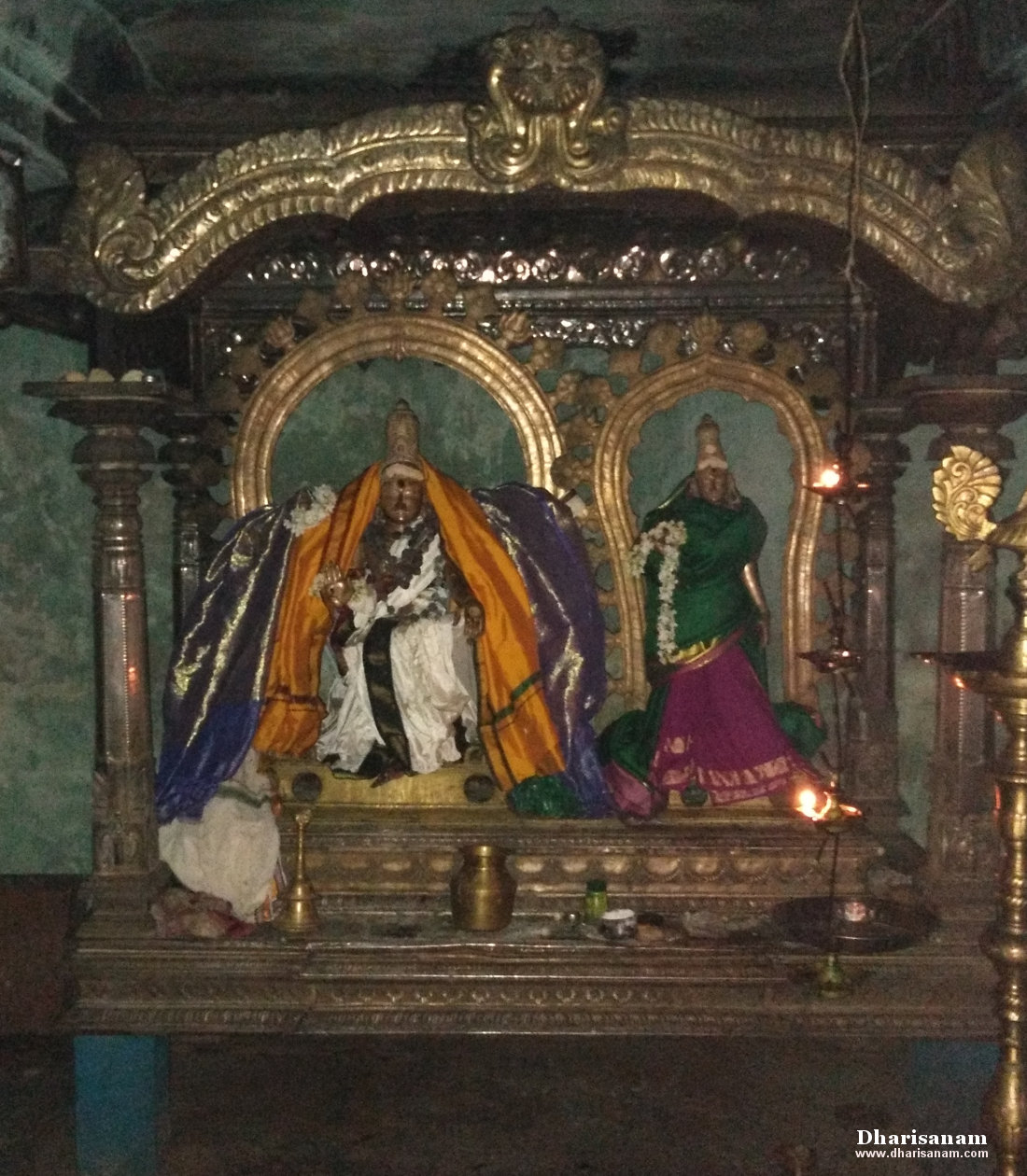 Various places around this village bear names of incidents connected with Manmathan's tryst with Lord Shiva. Some of them are –
"Kanganam Puthur" - this is the place where he decided to disturb Lord Shiva's penance. He tied a thread ("Kanganam" in Tamil) to his hand to mark the pledge that he made to the celestial gods.
He drank milk at Palakudi ("Pal" means milk). Took his bow at Villinur ("Vil" means bow). He first decided to shoot his arrow from a place called "Kavalamedu". However, Kavalamedu was not suitable for this purpose. Hence, he came to Mettu Korkai and finally shot the arrow at Lord Shiva.
It is believed that after destroying Dakshan's (his father-in-law) yagna, Lord Shiva decided to medidate under the Kadukkai tree here. Hence the lord here is also praised as Sri Yogeeswarar. The river Pazhavaaru, to the north of this village, is known as Gnana Theertham. It is believed that the tears of joy that flowed out of Lord Shiva's eyes while he was in meditation merged with this river.
Another legend is that a sage called Theerthavahu used to visit various Shiva temples and perform rituals by invoking river Ganges through his Yogic powers. However, in this place while he was trying to get water from Ganges his arms got shrunk and he could not offer the water to the lord. It is belieed that this is happened because the Soola Theertham in front of this temple is considered to be more auspicious than the Ganges. He prayed to Lord Vinayakar and Lord Shiva here who then restored his arms back to their original form. Hence this place gets the name "Kuru Kai" ("kuruki" means to shrink and "kai" means arm in Tamil). Also, the idol of Lord Vinayakar here is depicted with shorter arms and is praised as Sri Kurunkai Vinayakar. The idol of Sage Theerthavahu can also be seen besides this Vinayakar's idol.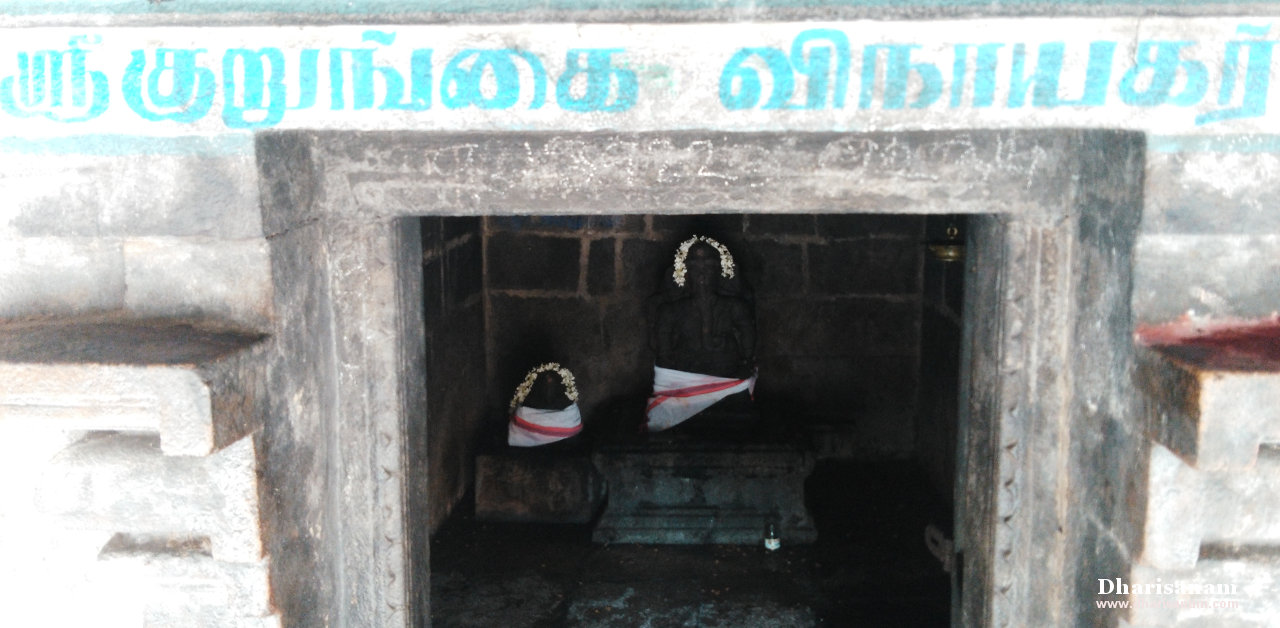 Deities in the temple
Other than the shrines of Lord Shiva and Goddess Parvathy, shrines and idols of Vinayakar, Murugan with his consorts, Mahalakshmi, Suryan, Chandran, Bairavar,
Kurungai Vinayakar, Navagraham and Soha Hareswarar (Mahavishnu) can be seen in the hall and corridor.
There is a separate shrine for Sri Kaamathakana Murthy who is in a seated posture. His left leg is folded and his right leg hangs down. His right hand is in the "Abhaya Mudra" and his left hand is placed on his left leg.
Procession idols of Rathi and Manmathan are also placed in the main hall.
In the "koshtam" (place surrounding the sanctum sanctorum), idols of Maha Ganapathy, Dakshinamurthy, Lingothbavar, Brahma, Durgai and Chandikeswarar can be seen.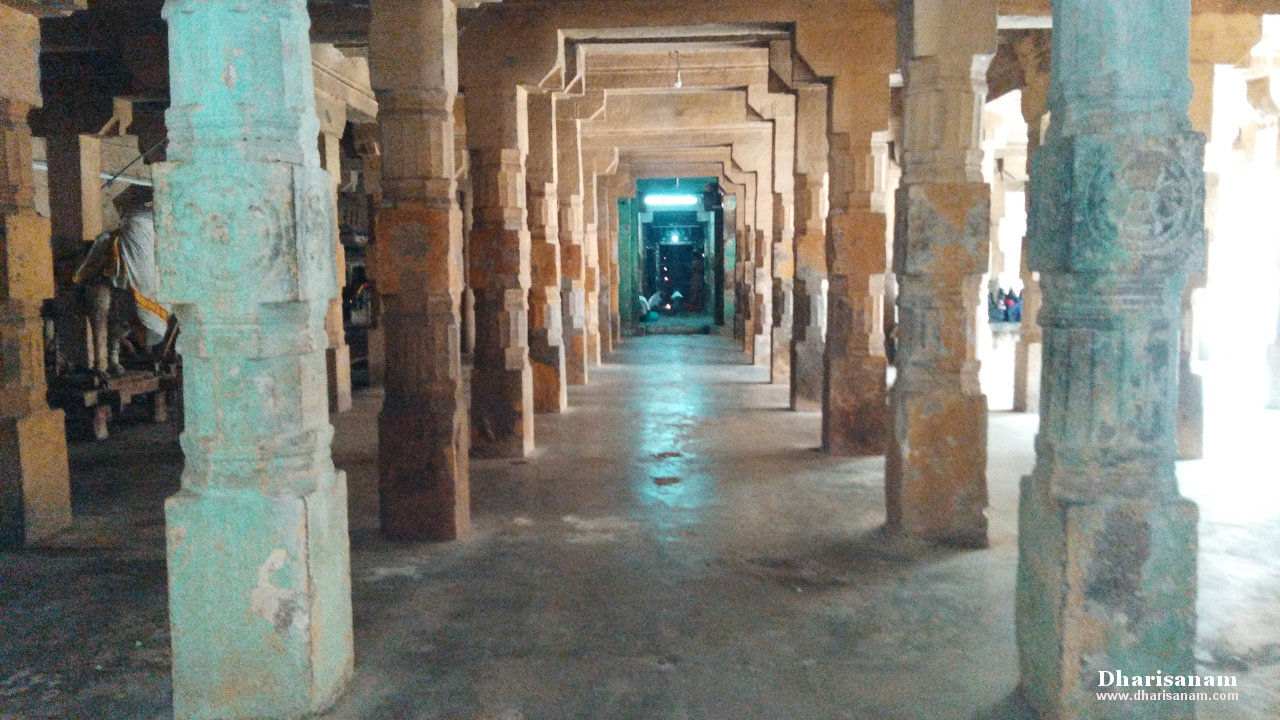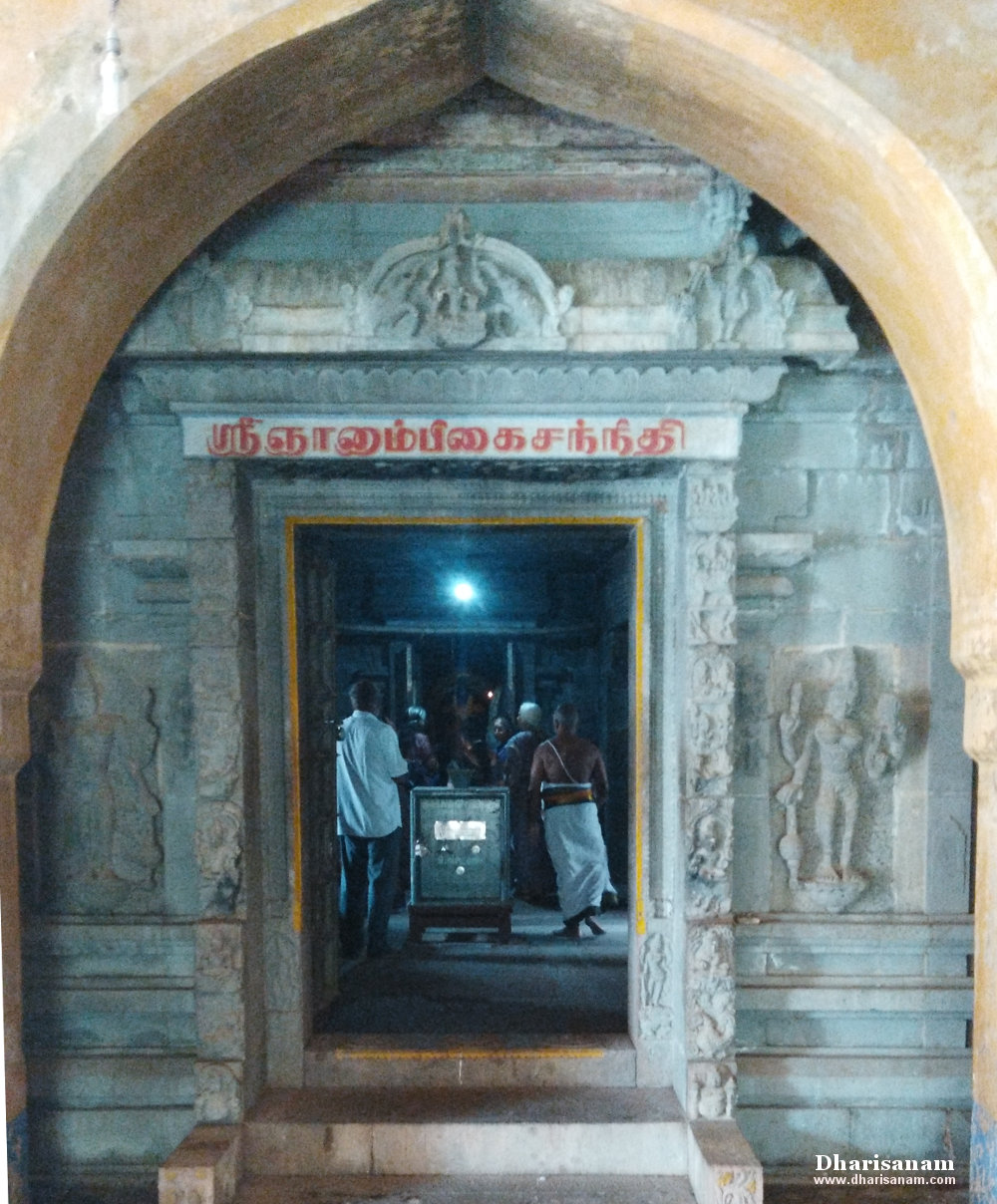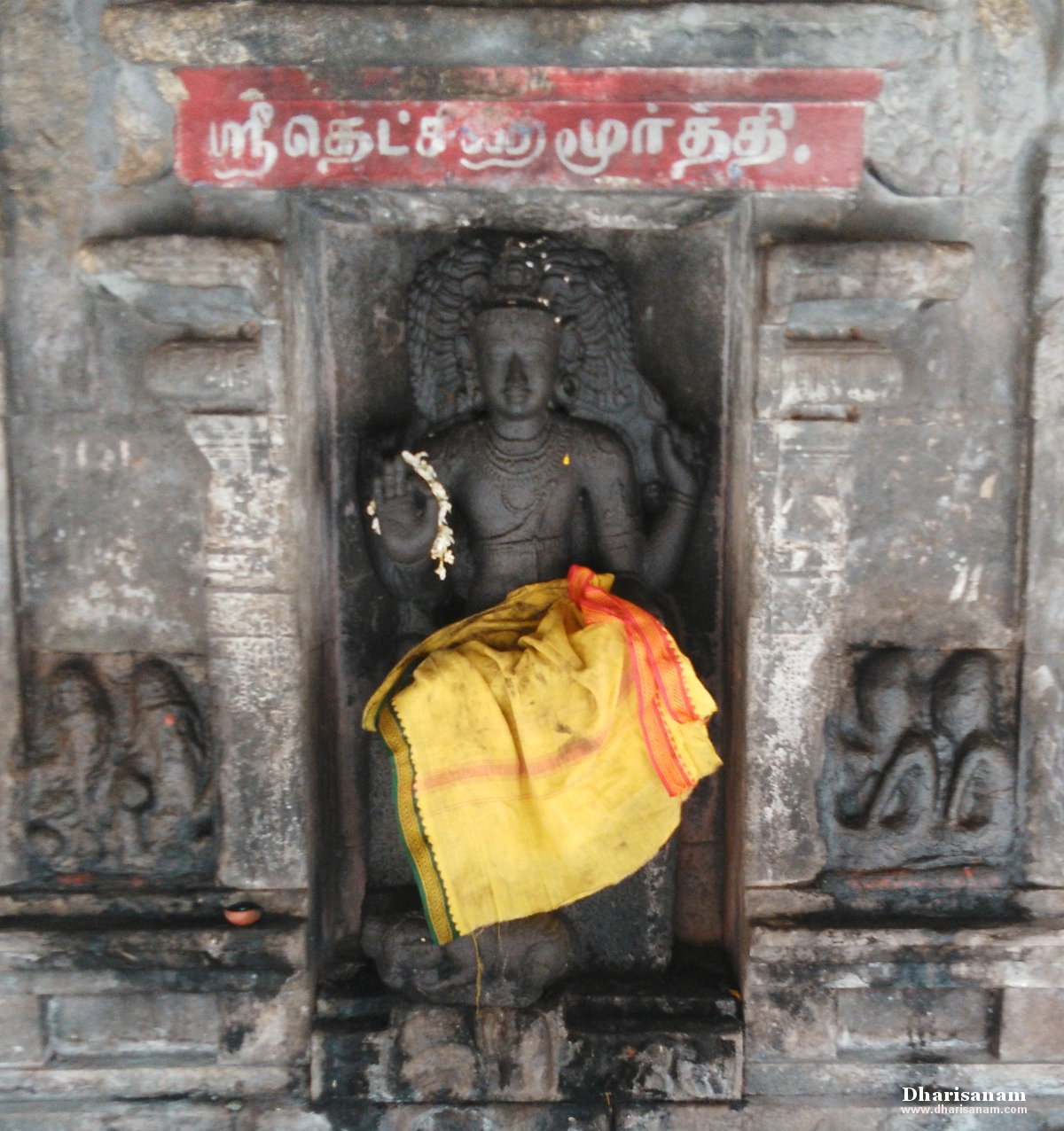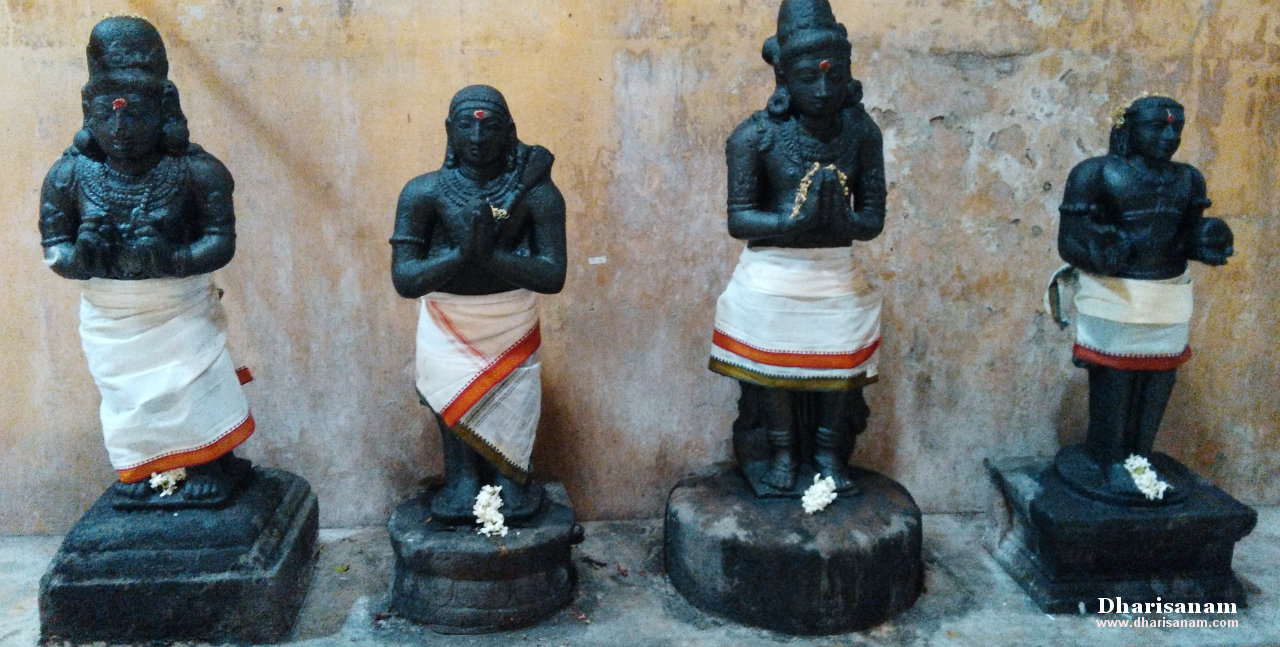 Salient Features
Behind the sanctum sanctorum, on either sides of Lord Annamalaiyar, there are idols of Lord Mahavishnu and Lord Brahma in a worshipping posture. Devotees can enjoy the darshan of all the three lords (Trimurthys) – Brahma, Vishnu and Shiva. This is considered to be very auspicious.
Near this temple (about ½ km away), there is a place called "Vibhoothi Kuttai" where Manmadan (Kaaman) is believed to have been burnt.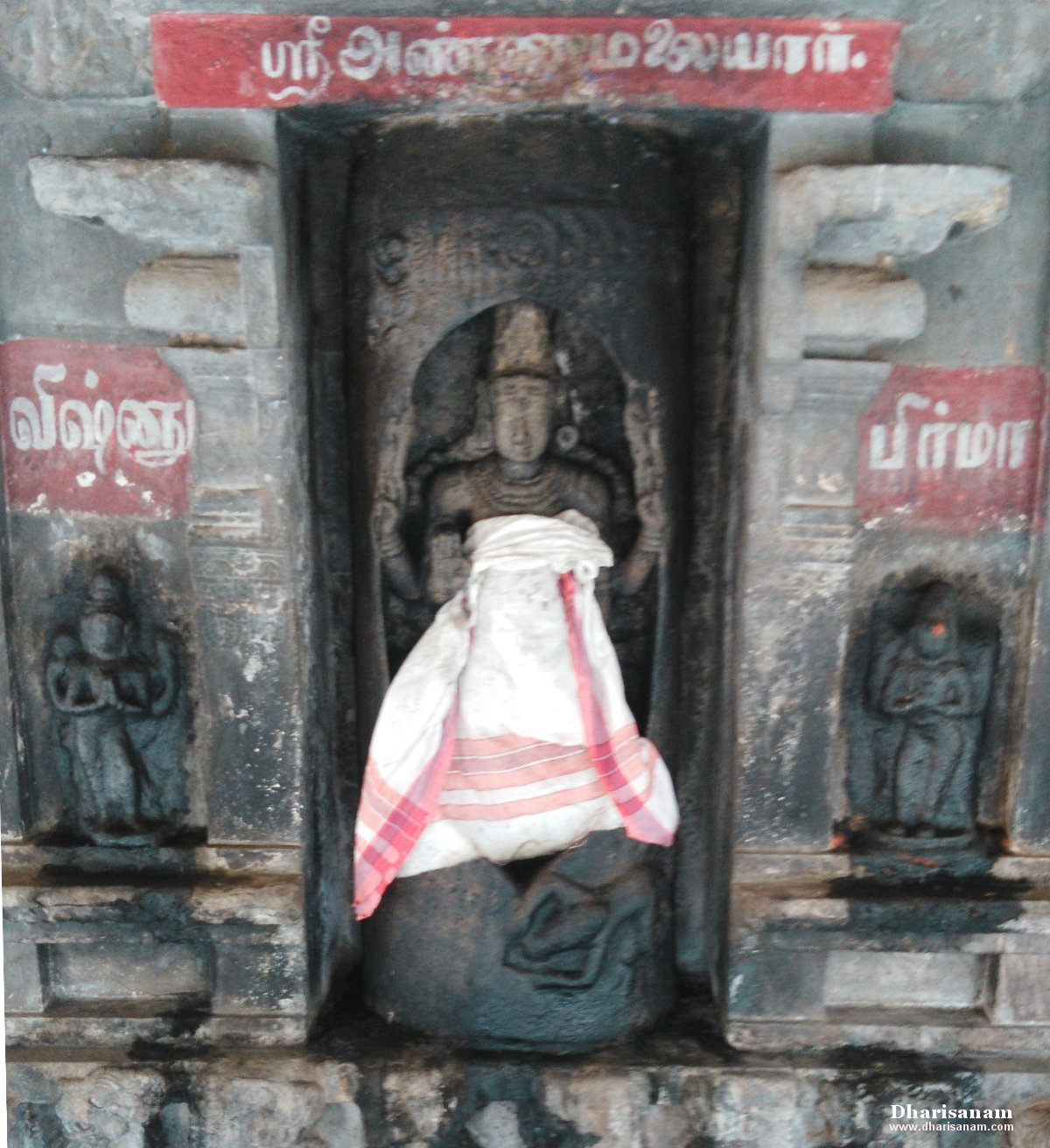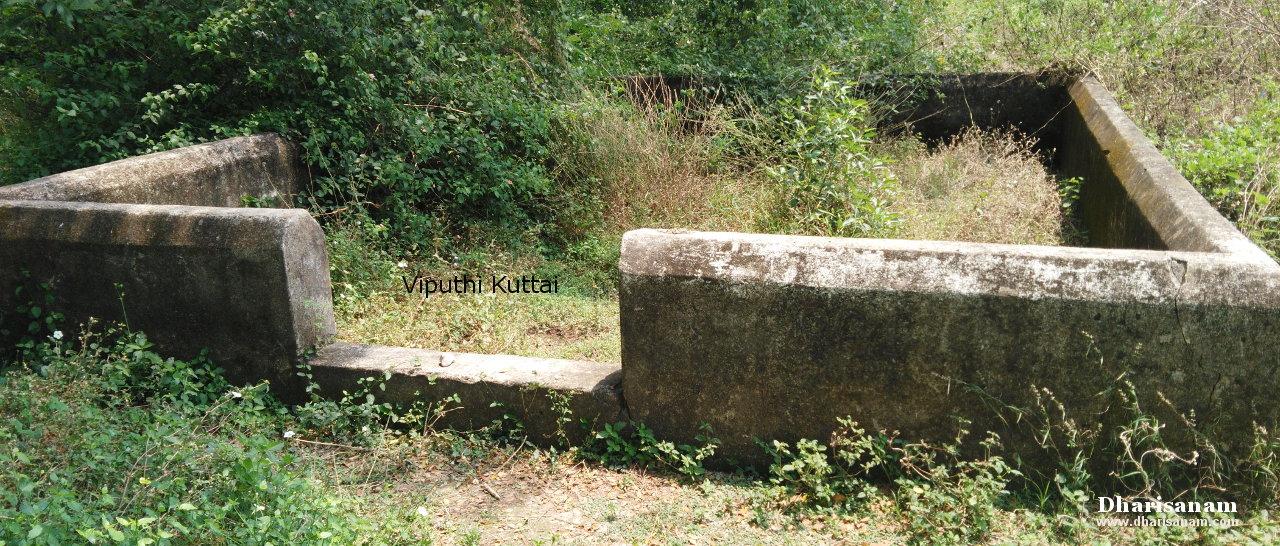 Lord Natarajar's Sabha here is known as "Kaamanaasini Sabha" and "Sambu Vinotha Sabha". The cosmic dance ("Thandavam") of this Nataraja is known as "Veera Natanam".
Saint Arunagirinadhar has sang songs in praise of Lord Murugan of this temple in his revered Thirupugazh.
The front hall (Mandapam) of this temple is designed to look like the forehead of a bat ("Vovval Nethi Mandapam"). This looks very beautiful.
The sanctum sanctorum is in the form of semi-circular tank (akazhi in Tamil).
Greatness of this temple
Devotees believe that worshiping the lord here will cleanse them of the sins that they may have unintentionally accrued.
Devotees also believe that by worshiping the lord here, they will be blessed with mental strength and fortitude.
"Puthrakameshti Yaga" can be performed in this temple by those seeking child boon ("Santhana Prapthi").
This temple is also a Parihara Sthalam for "Varga dosham".
Important Festivals
Some of the important festivals celebrated in the temple are –
10-day "Kamathakana" festival in the Tamil month of Maasi (Feb-Mar),
Navarathri in the Tamil month of Purattasi (Sept-Oct),
Annabishekam in the Tamil month of Aippasi (Oct–Nov),
Thiruvadhirai in the Tamil month of Markazhi (Dec-Jan),
Makara Sankranthi in the Tamil month of Thai (Jan-Feb), and
Masi Maham and Maha Shivrathri in the Tamil month of Masi (Feb-Mar).
Pradosham is also observed regularly
Temple Timings
From 06.30 AM to 12.00 Noon and from 04.00 PM to 08.00 PM.
Temple Address
Sri Veeratteswarar Temple,
Kurukkai,
Needur Post,
Mayiladuthurai Taluk,
Nagapattinam District,
Tamil Nadu – 609203.
Tele: +91 4365 22389.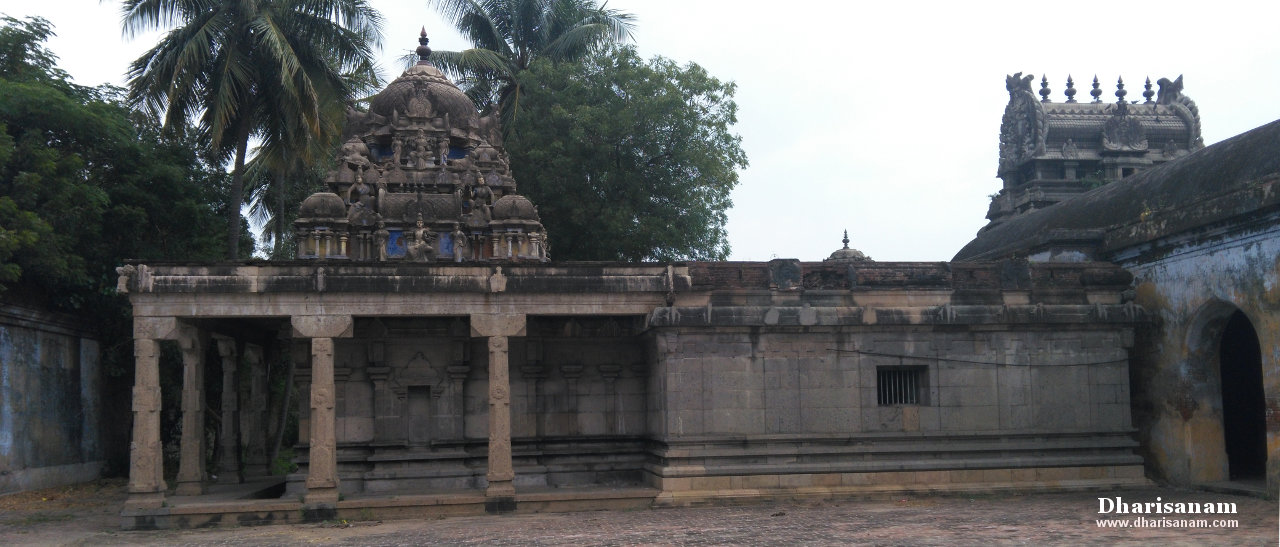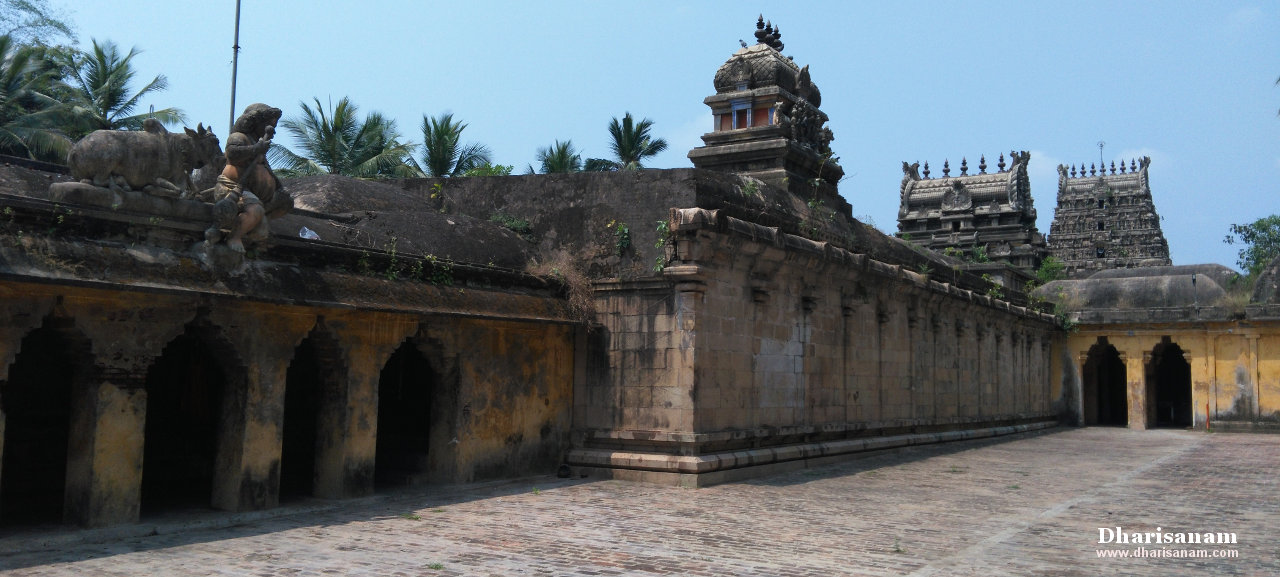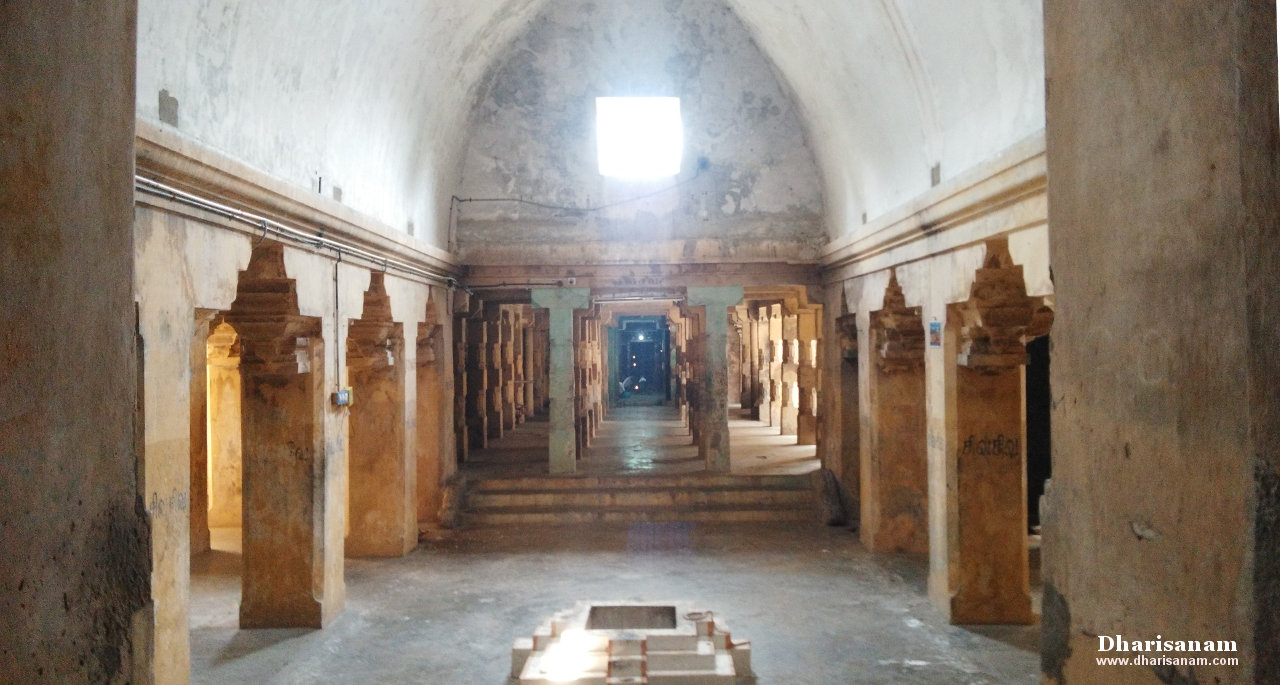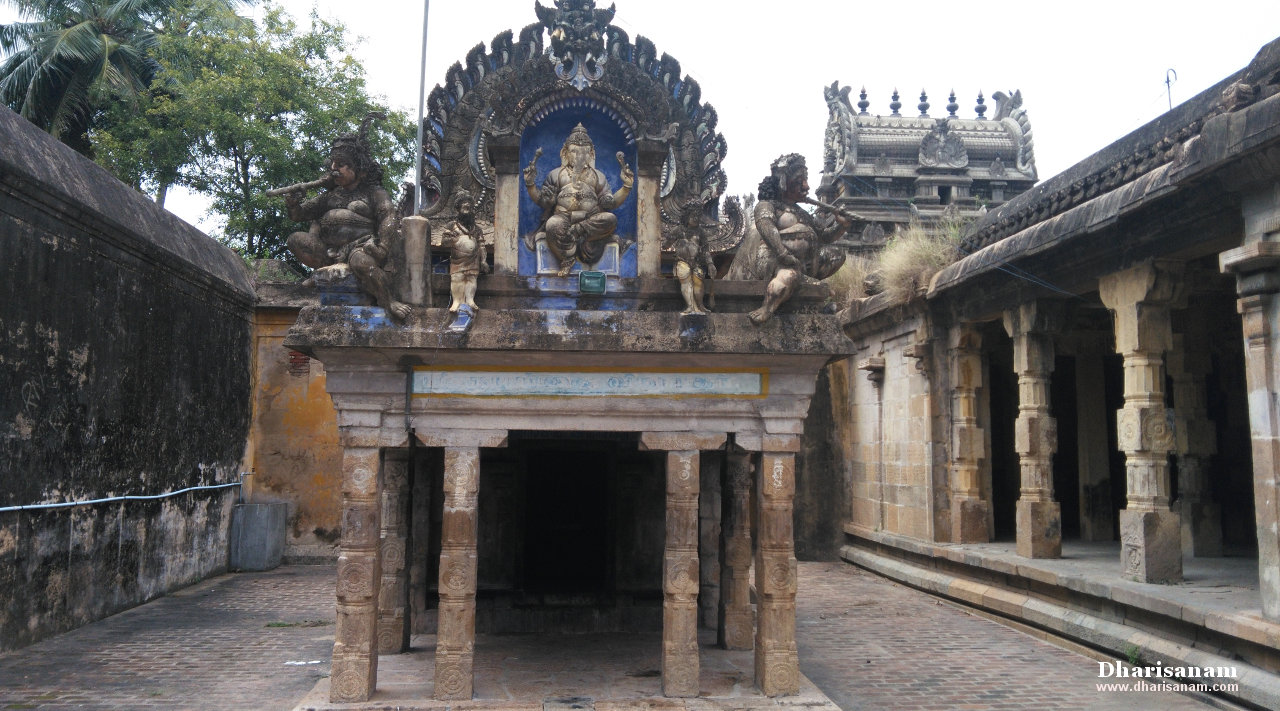 ---
Pathigam (Hymn) with English transliteration
Saint Thirunavukkarasar (Appar) visited this temple and sang this Pathigam.
Devotees visiting this temple should make it a practice to recite this Pathigam.
ஆதியிற் பிரம னார்தாம் அர்ச்சித்தார் அடியி ணைக்கீழ்
ஓதிய வேத நாவர் உணருமா றுணர லுற்றார்
சோதியுட் சுடராய்த் தோன்றிச் சொல்லினை யிறந்தார் பல்பூக்
கோதிவண் டறையுஞ் சோலைக் குறுக்கைவீ ரட்ட னாரே.
"Āthiyiṟ pirama ṉārthām archchiththār aṭiyi ṇaikkīzh
ōthiya vētha nāvar uṇarumā ṟuṇara lutṟār
chōtiyuṭ suṭarāyth thōṉṟich cholliṉai yiṟanthār palpūk
kōthivaṇ ṭaṟaiyuñ chōlaik kuṟukkaivī raṭṭa ṉārē".
நீற்றினை நிறையப் பூசி நித்தலும் நியமஞ் செய்து
ஆற்றுநீர் பூரித் தாட்டும் அந்தண னாரைக் கொல்வான்
சாற்றுநாள் அற்ற தென்று தருமரா சற்காய் வந்த
கூற்றினைக் குமைப்பர் போலுங் குறுக்கைவீ ரட்ட னாரே.
"Nītṟiṉai niṟaiyap pūsi niththalum niyamañ cheythu
ātṟunīr pūrith thāṭṭum anthaṇa ṉāraik kolvāṉ
sātṟunāḷ atṟa theṉtṟu tharumarā saṟkāy vantha
kūtṟiṉaik kumaippar pōluṅ kuṟukkaivī raṭṭa ṉārē".
தழைத்ததோர் ஆத்தி யின்கீழ்த் தாபர மணலாற் கூப்பி
அழைத்தங்கே ஆவின் பாலைக் கறந்துகொண் டாட்டக் கண்டு
பிழைத்ததன் றாதை தாளைப் பெருங்கொடு மழுவால் வீசக்
குழைத்ததோர் அமுதம் ஈந்தார் குறுக்கைவீ ரட்ட னாரே.
"Thazhaiththathōr āththi yiṉkīzhth thāpara maṇalāṟ kūppi
aḻaiththaṅkē āviṉ pālaik kaṟanthukoṇ ṭāṭṭak kaṇṭu
pizhaiththathaṉ tṟāthai thāḷaip peruṅkoṭu mazhuvāl vīsak
kuzhaiththathōr amutham īnthār kuṟukkaivī raṭṭa ṉārē".
சிலந்தியும் ஆனைக் காவிற் திருநிழற் பந்தர் செய்து
உலந்தவண் இறந்த போதே கோச்செங்க ணானு மாகக்
கலந்தநீர்க் காவி ரிசூழ் சோணாட்டுச் சோழர் தங்கள்
குலந்தனிற் பிறப்பித் திட்டார் குறுக்கைவீ ரட்ட னாரே.
"Silanthiyum āṉaik kāviṟ thirunizhaṟ panthar seythu
ulanthavaṇ iṟantha pōthē kōchcheṅka ṇāṉu mākak
kalanthanīrk kāvi richūzh sōṇāṭṭuch chōzhar thaṅkaḷ
kulanthaṉiṟ piṟappith thiṭṭār kuṟukkaivī raṭṭa ṉārē".
ஏறுடன் ஏழ டர்த்தான் எண்ணியா யிரம்பூக் கொண்டு
ஆறுடைச் சடையி னானை அர்ச்சித்தான் அடியி ணைக்கீழ்
வேறுமோர் பூக்கு றைய மெய்ம்மலர்க் கண்ணை மிண்டக்
கூறுமோர் ஆழி ஈந்தார் குறுக்கைவீ ரட்ட னாரே.
"Ēṟuṭaṉ ēzha ṭarththāṉ eṇṇiyā yirampūk koṇṭu
āṟuṭaich chaṭaiyi ṉāṉai archchiththāṉ aṭiyi ṇaikkīzh
vēṟumōr pūkku ṟaiya meym'malark kaṇṇai miṇṭak
kūṟumōr āzhi īnthār kuṟukkaivī raṭṭa ṉārē".
கல்லினால் எறிந்து கஞ்சி தாமுணுஞ் சாக்கி யனார்
நெல்லினார் சோறு ணாமே நீள்விசும் பாள வைத்தார்
எல்லியாங் கெரிகை ஏந்தி எழில்திகழ் நட்ட மாடிக்
கொல்லியாம் பண்ணு கந்தார் குறுக்கைவீ ரட்ட னாரே.
"Kalliṉāl eṟinthu kañchi thāmuṇuñ chākki yaṉār
nelliṉār sōṟu ṇāmē nīḷvisum pāḷa vaiththār
elliyāṅ kerikai ēnthi ezhilthikazh naṭṭa māṭik
kolliyām paṇṇu kanthār kuṟukkaivī raṭṭa ṉārē".
காப்பதோர் வில்லும் அம்புங் கையதோர் இறைச்சிப் பாரந்
தோற்பெருஞ் செருப்புத் தொட்டுத் தூயவாய்க் கலசம் ஆட்டித்
தீப்பெருங் கண்கள் செய்யக் குருதிநீர் ஒழுகத் தன்கண்
கோப்பதும் பற்றிக் கொண்டார் குறுக்கைவீ ரட்ட னாரே.
"Kāppathōr villum ampuṅ kaiyathōr iṟaichchip pāran
thōṟperuñ cherupputh thoṭṭuth thūyavāyk kalasam āṭṭith
thīpperuṅ kaṇkaḷ seyyak kuruthinīr ozhukath thaṉkaṇ
kōppathum patṟik koṇṭār kuṟukkaivī raṭṭa ṉārē".
நிறைமறைக் காடு தன்னில் நீண்டெரி தீபந் தன்னைக்
கறைநிறத் தெலிதன் மூக்குச் சுட்டிடக் கனன்று தூண்ட
நிறைகடல் மண்ணும் விண்ணும் நீண்டவா னுலக மெல்லாங்
குறைவறக் கொடுப்பர் போலுங் குறுக்கைவீ ரட்ட னாரே.
"Niṟaimaṟaik kāṭu thaṉṉil nīṇṭeri thīpan thaṉṉaik
kaṟainiṟath thelithaṉ mūkkuch chuṭṭiṭak kaṉaṉtṟu thūṇṭa
niṟaikaṭal maṇṇum viṇṇum nīṇṭavā ṉulaka mellāṅ
kuṟaivaṟak koṭuppar pōluṅ kuṟukkaivī raṭṭa ṉārē".
அணங்குமை பாக மாக அடக்கிய ஆதி மூர்த்தி
வணங்குவார் இடர்கள் தீர்க்கும் மருந்துநல் அருந்த வத்த
கணம்புல்லர்க் கருள்கள் செய்து காதலாம் அடியார்க் கென்றுங்
குணங்களைக் கொடுப்பர் போலுங் குறுக்கைவீ ரட்ட னாரே.
"Aṇaṅkumai pāka māka aṭakkiya āthi mūrththi
vaṇaṅkuvār iṭarkaḷ thīrkkum marunthunal aruntha vaththa
kaṇampullark karuḷkaḷ seythu kāthalām aṭiyārk keṉtṟuṅ
kuṇaṅkaḷaik koṭuppar pōluṅ kuṟukkaivī raṭṭa ṉārē".
எடுத்தனன் எழிற் கயிலை இலங்கையர் மன்னன் தன்னை
அடுத்தொரு விரலால் ஊன்ற அலறிப்போய் அவனும் வீழ்ந்து
விடுத்தனன் கைந ரம்பால் வேதகீ தங்கள் பாடக்
கொடுத்தனர் கொற்ற வாணாள் குறுக்கைவீ ரட்ட னாரே.
"Eṭuththaṉaṉ ezhiṟ kayilai ilaṅkaiyar maṉṉaṉ thaṉṉai
aṭuththoru viralāl ūṉtṟa alaṟippōy avaṉum vīzhnthu
viṭuththaṉaṉ kaina rampāl vēthakī thaṅkaḷ pāṭak
koṭuththaṉar kotṟa vāṇāḷ kuṟukkaivī raṭṭa ṉārē".