Visited on: November 3, 2017.
Location
Keezhap Parasalur is situated at a distance of about 11 kms from Mayiladuthurai on the Mayiladuthurai to Sembanar Koil route. Take diversion road to Nalladai from Sembanar Koil and proceed further for about 3 kms to reach this temple.
Other Devara Paadal Petra Shiva Sthalams near this place are –
Mauiladuthurai, Vilanagar, Thiruppallavaneecharam (Poompuhar), Chayavanam, Thiruvenkadu, Kezhai Thirukkattuppalli, Semabar Koil, Thirukkalikkamur (Annappan Pettai), Nani Palli, Valampuram (Mela Perumpallam), Thalaichangadu, Aakkur, Thirukkadaiyur and Thirukkadaiyur Mayanam.
General Information
| | |
| --- | --- |
| Moolavar | Sri Veerateswarar, Sri Dakshapureeswarar, Sri Yaga Samharamurthi |
| Ambal | Sri Ilamkombanayal, Sri Balambikai |
| Theertham (Holy water) | Uthiravedhika, Homa Kundam, Chandra Pushkarani |
| Sthala Vriksham (Sacred Tree) | Paarijadam (Pavazha Malli) tree |
| Pathigam (Hymn) rendered by | Saint Thirugnanasambanthar |
This is one of the 276 Devara Paadal Petra Shiva Sthalams and 41st Shiva Sthalam on the Southern bank of the river Cauvery in Chozha Nadu (Thenkarai).
Lord Shiva in this temple is a Swayambumurthi (self-manifested).
This is one of the "Atta (eight) Veeratta Sthalam" and this temple is the fourth one.
This west facing temple has two corridors and its main tower (Rajagopuram) has 5-tiers.
The last consecration ceremony (Maha Kumbabishekam) took place in the year 2011.
History of the Temple
There are three stone inscriptions in this temple which date back to the period of King Sundara Pandiyan.
This ancient temple is under the administrative control of Dharumapuram Adheenam.
In Hindu mythology, there are eight special places where it is believed that Lord Shiva vanquished various demons and exhibited acts of bravery. These places are Veeratta Sthalams. In Tamil, this is referred to as "Ashta Veerattanam" ("Ashta" means eight and "Veeram" means bravery). Keezha Parasalur is the 4th Veerattanam where Dakshan's yagna was stopped and he was killed. The other seven Veeratta Sthalams are –
Thirukkandiyur where one of Lord Brahma's five heads was plucked;
Thirukkovilur where the demon Andhakasuran was vanquished;
Thiruvathigai where the lord is believed to have done the "Thiripura Samharam".
Keezha Parasalur where Dakshan's yagna was stopped and he was killed;
Thiruvirkudi where the demon Jalandharasuran was killed;
Thiru Vazhuvur where the elephant Gajasuran was vanquished;
Thiru Korukkai where Manmathan was burnt and later blessed.
Thirukkadaiyur where Lord Yama was believed to have been kicked and punished to save Sage Markandeya.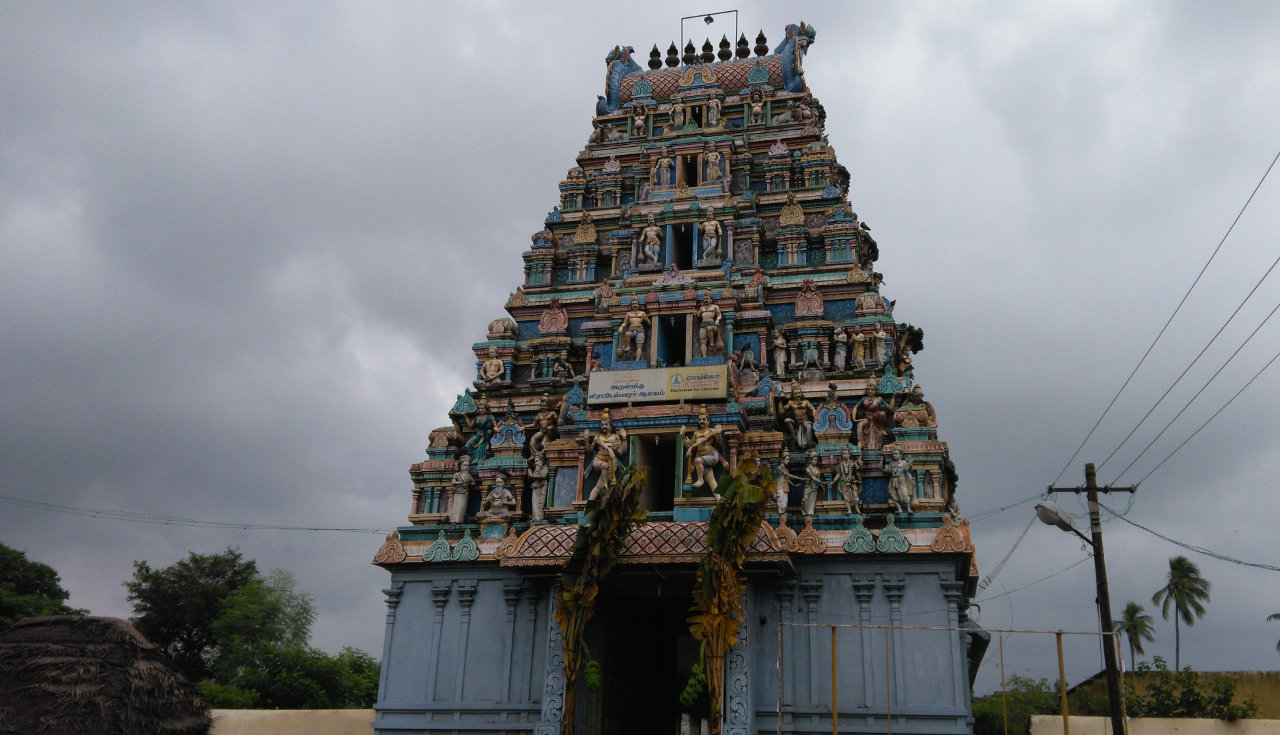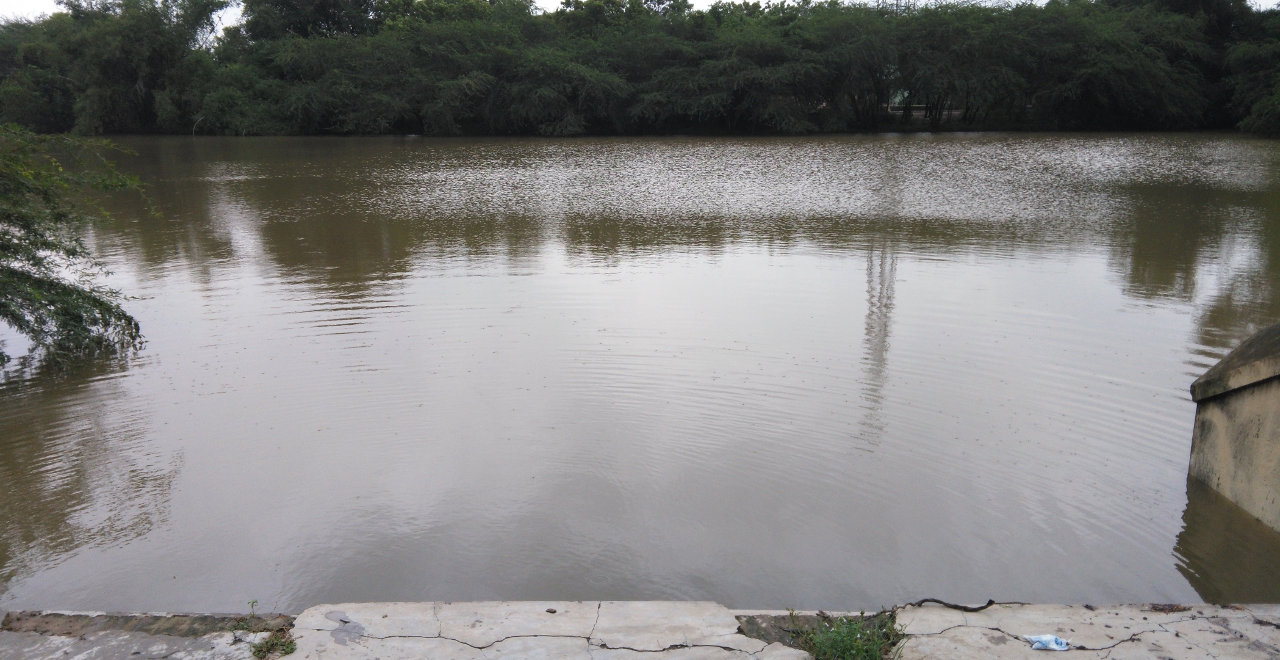 Legend
The legend of this temple revolves around Dakshan, also known as "Dakshaprajapathi", the son of Lord Brahma. His daughter Dhaakshayani was married to Lord Shiva. Dakshan was a staunch devotee of Lord Shiva and gained lot of boons. He became over pride and arrogance and intentionally not invited Lord Shiva to his yagam, which he was organized in a grand manner. In spite of this, he intentionally failed to invite Lord Shiva for this grand Yagna that he performed in Thiru Pariyal Veerattam. But he invited other Devas.
Goddess Dhaakshayani decided to visit the Yagna against the wishes of her husband. Instead of participating in the yagna, she intent to go there and ask her father to correct his mistake. But clouded by arrogance and pride, Dakshan not only humiliated her, he also disrespected Lord Shiva. Furious Dhaakshayani cursed her father that his Yagna would not be successful. She came back to Lord Shiva and requested him to disrupt the Yagna.
It is believed that Lord Shiva created Veerabadrar and Badrakali and sent them to destroy Dakshan and the yagna. Veerabadrar beheaded Dakshan and put his head in the fire. Veerabadrar also punished the guests by making them handicapped for accepting Dakshan's invitation knowing that he had erred in ignoring Lord Shiva. The guests who wre punished included lords Vishnu, Brahma, Indiran, Suryan and Chandran. Dakshan pleaded to Lord Shiva for his life. Thereafter Lord Shiva appeared at the yagna, pardoned the guests and reverted all the punishment meted out by Veerabadrar. He also pardoned Dakshan and saved his life by placing a goat's head in place of his original head.
Dakshan realised his mistake and started praying to Lord Shiva. He also composed a long poem. Since Dakshan's head had been replaced with that of a goat, his prayer sounded like the bleating of a goat. These prayers are called "Chamakam" and each line ends with syllable "may". Pleased with his prayers, Lord Shiva told him that his prayer poem will be added to the "Rudram" and will be recited together in future.
Dakshan then performed a pooja here with the new Rudram. This was called "Sri Rudra Homam" / "Rudra Abhishekam" for the first time. It is believed that the Rudra Homam/ Rudra Abhishekam started from this temple.
As Dakshan selected this place to conduct his yagna, this place gets the name "Daksha Puri". Since Lord Shiva withdrew ("Parithal" in Tamil) the boons granted to Dakshan, this place also gets the name "Thiru Pariyalur".
It is believed that Vishnu, Lakshmi, Brahma, Saraswathi, Indran, Agni, Yama, Niruthi, Varunan, Vayu, Kuberan, Saptharishis and all other celestial gods have worshipped Lord Shiva in this temple.
Deities in the temple
Other than the shrines of Lord Shiva and Goddess Parvathy, shrines and idols of lords, Maha Ganapathy, Karpaga Vinayakar, Mahalakshmi, Kshethra Balakar, Sivasuryan, Karpaga Vinayagar and Naalvar can be seen in the corridors.
The procession idols of lords Vinayakar, Veerabadhrar, Natarajar and Somaskandar are placed in the main hall. The procession idol (Urchavar) of Veerabathrar has 6 hands. Dakshan is seen under the feet of Lord Shiva. Dakshan (with a goat's head) along with his wife can also be seen in front of Veerabathrar's idol.
Senthilandavar can be seen in standing posture with one of his legs placed on his peacock mount
In the "koshtam" (place surrounding the sanctum sanctorum), idols of Narthana Vinayakar, Dakshinamurthy, Lingothbhavar (Brahma and Vishnu on both sides), Brahma, Durgai and Chandikeswarar can be seen.
There is a separate shrine for Kashi Viswanathar in the corridor. At the entrance of this shrine, on either side, idols of Kaala Bairavar and Narthana Ganapathy can be seen.
There is a separate shrine for Lord Sidhi Vinayakar in front of this temple.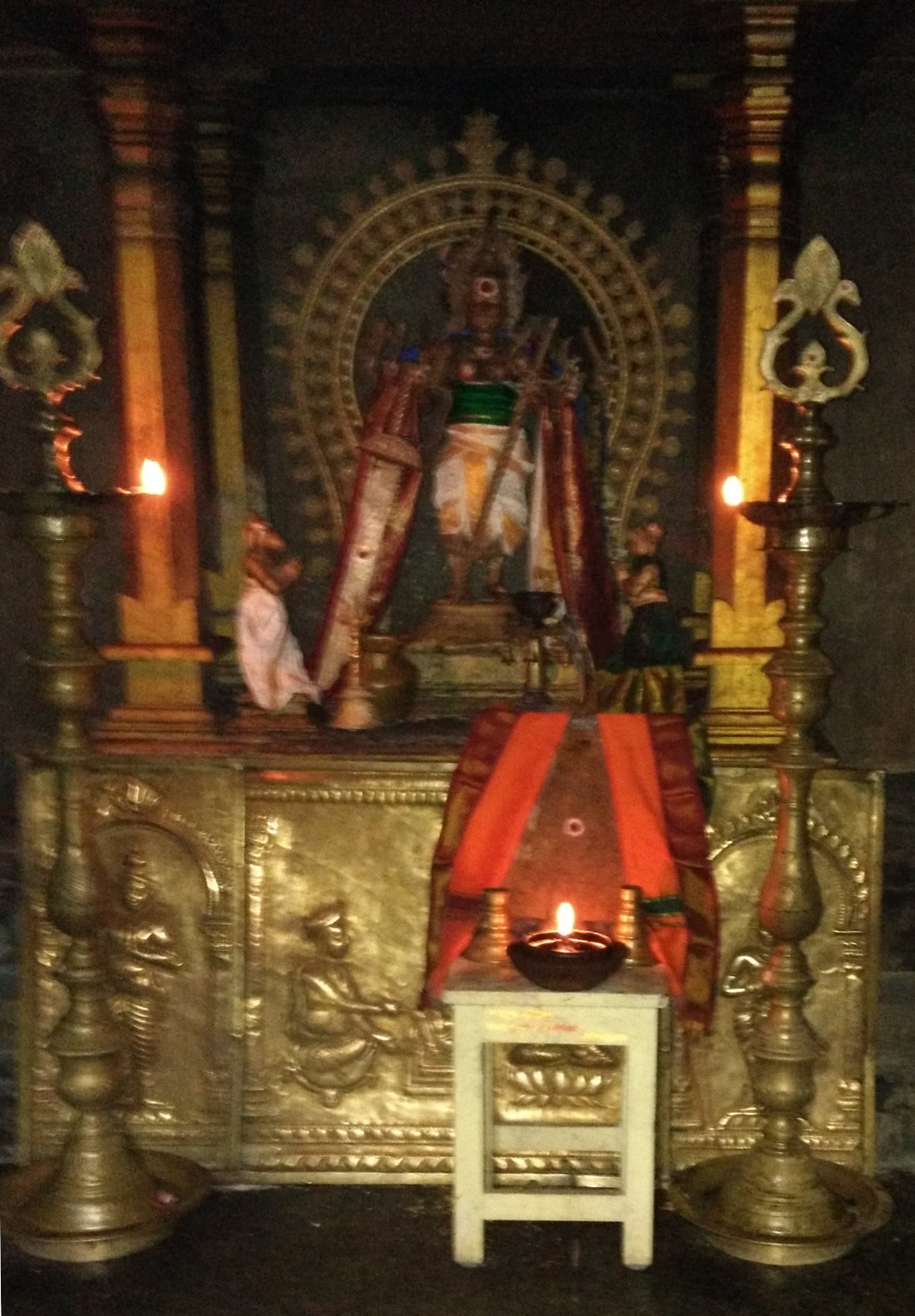 Sri Yaaga Samhaaramurthy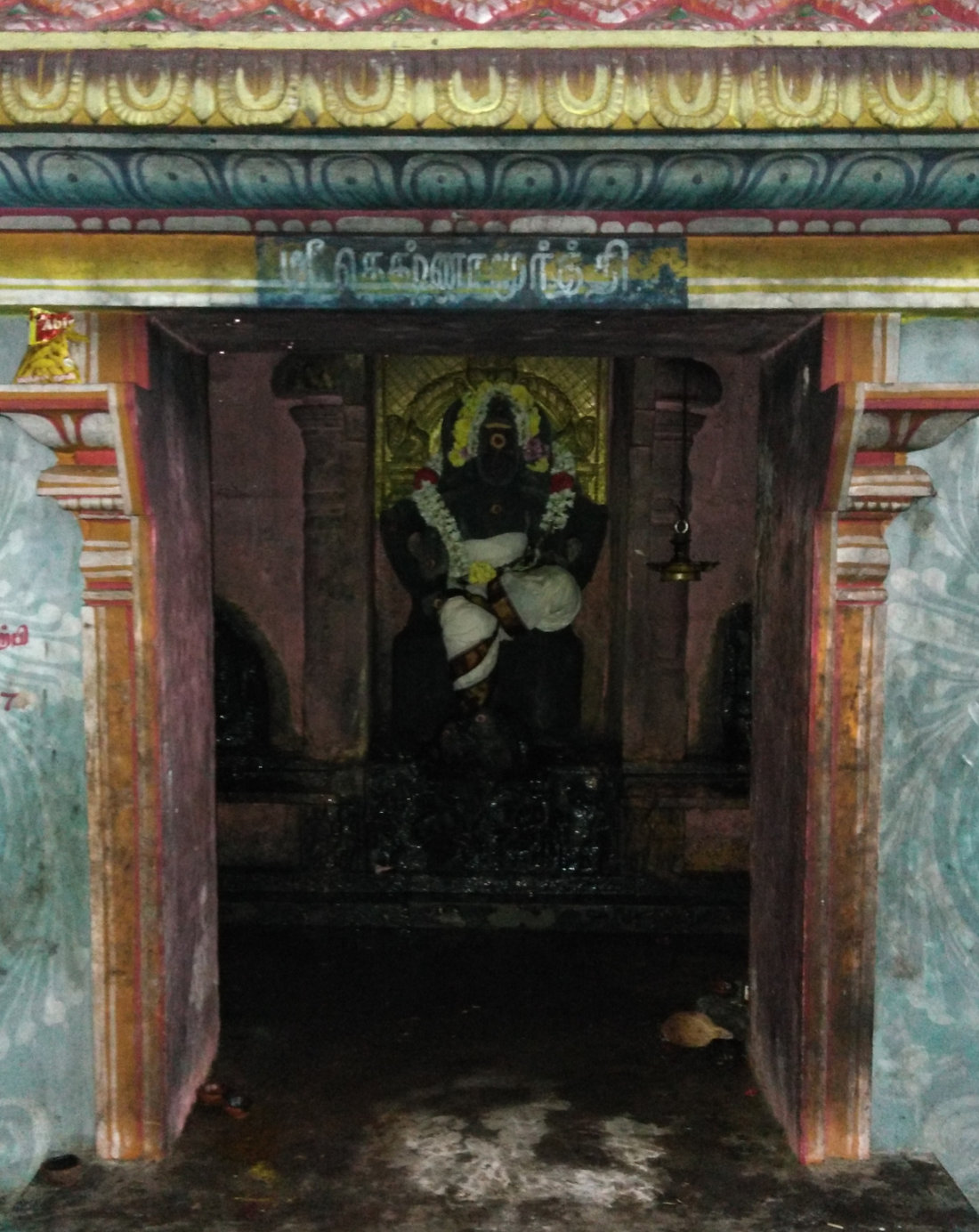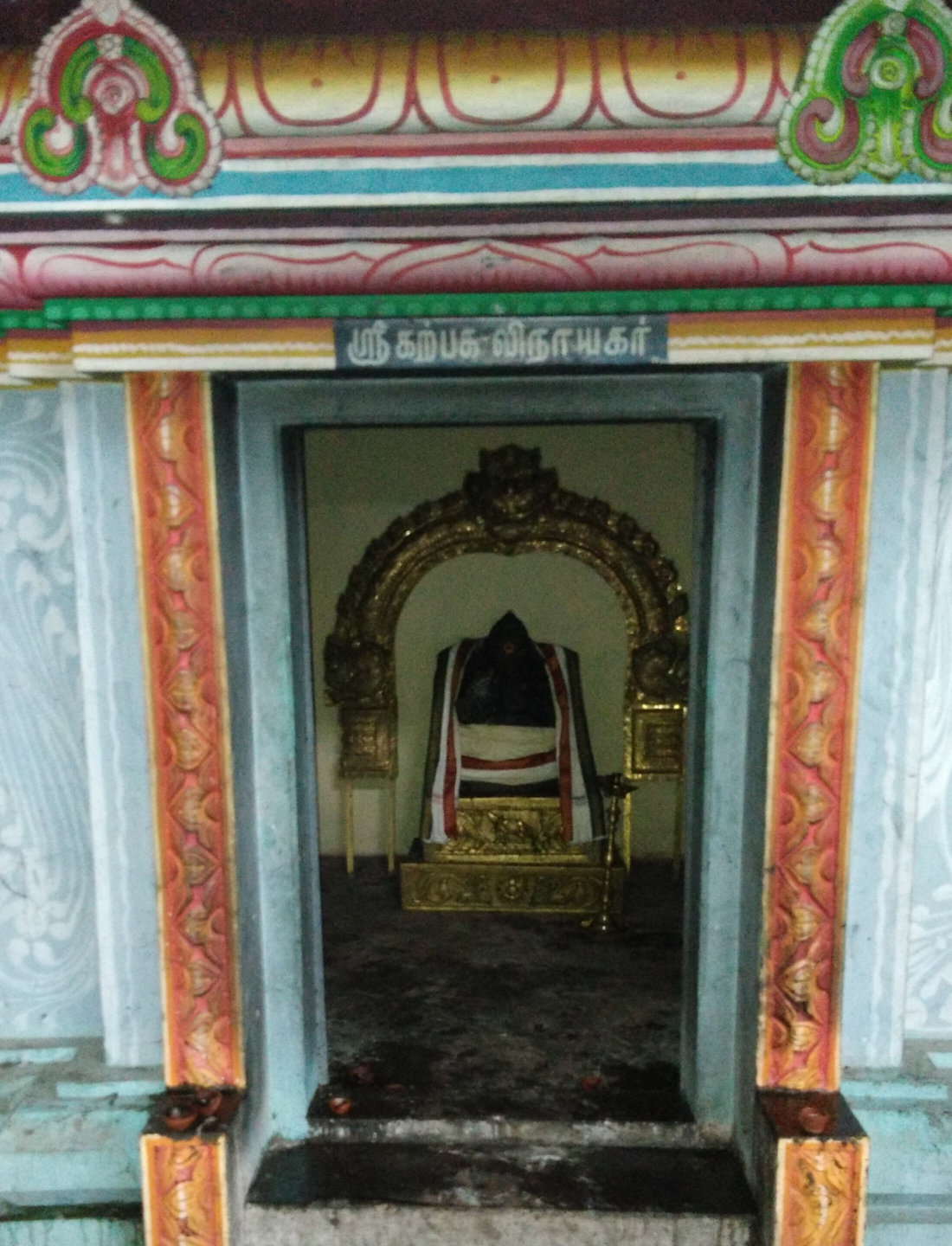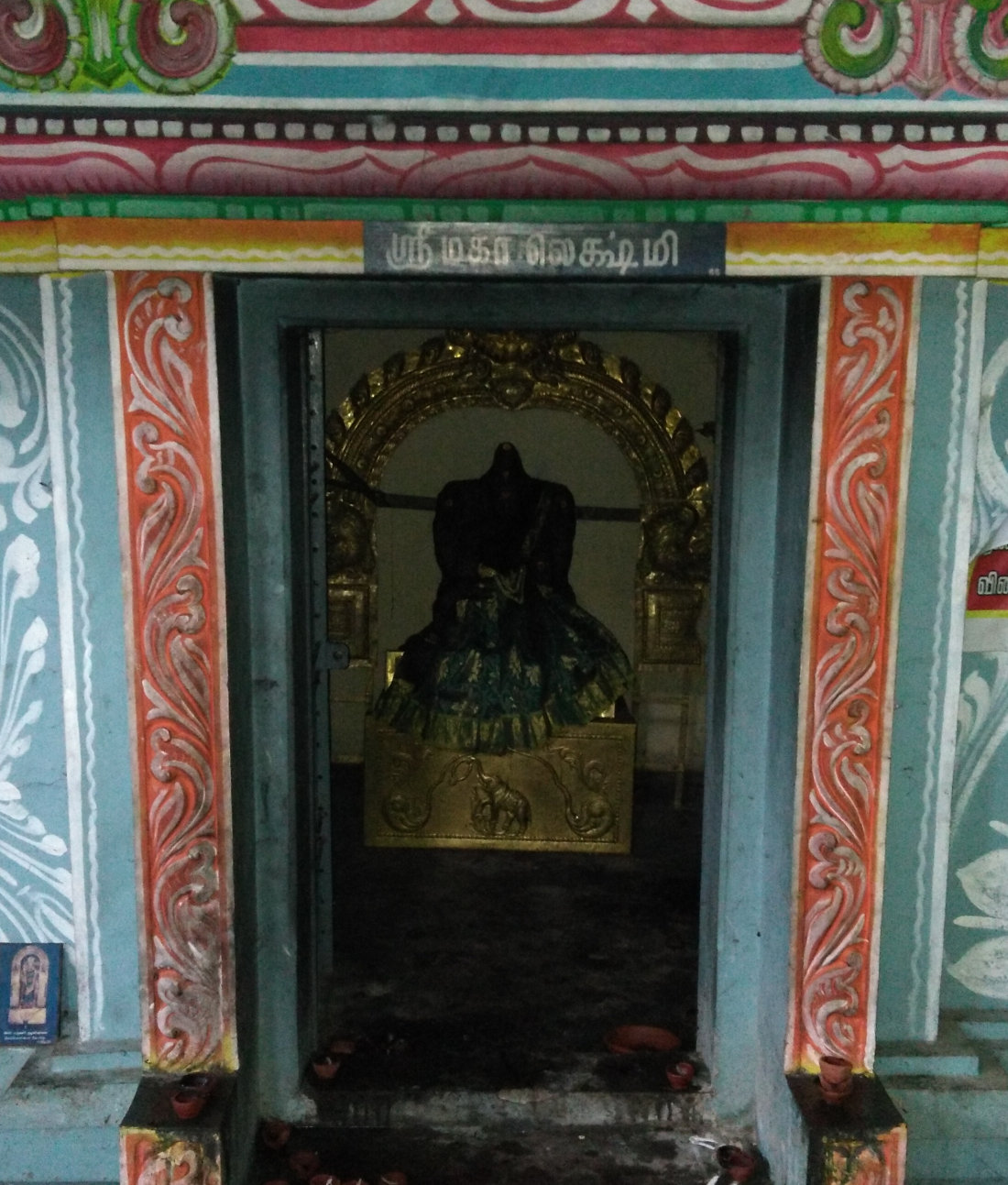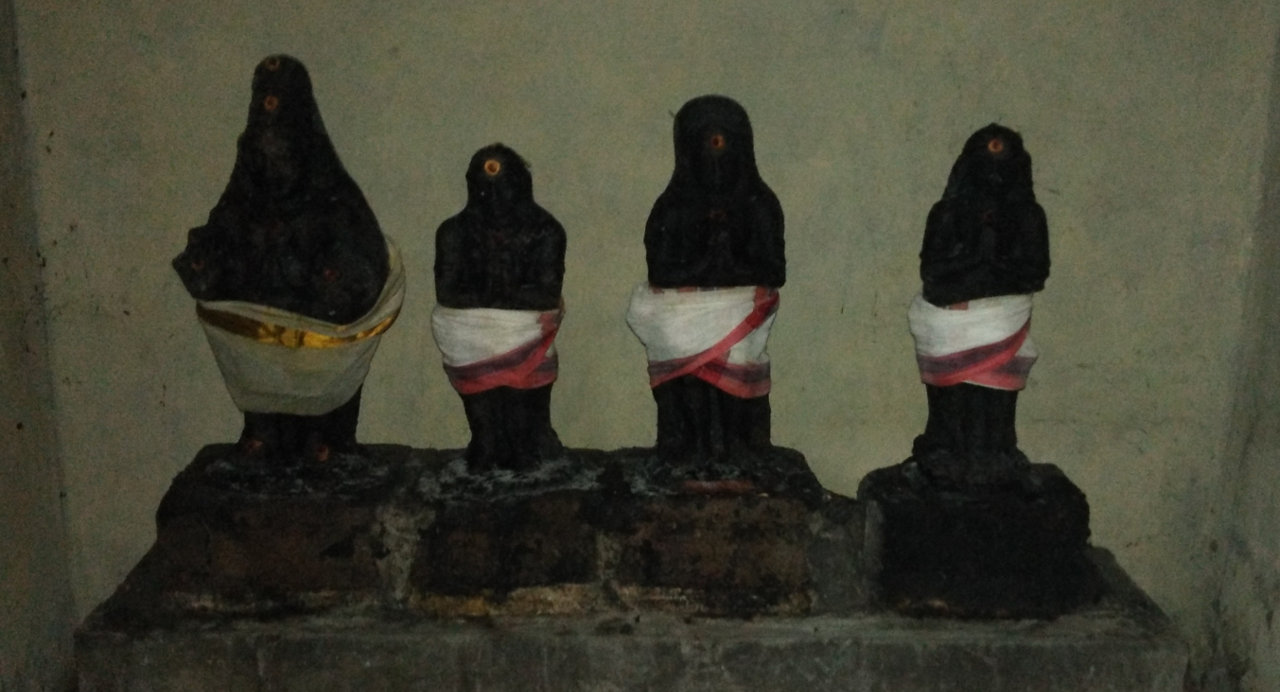 Salient Features
This temple is famous for performing "Rudra Abhishekam" to Lord Shiva.
It is believed that this is the first temple for Lord Veerabadrar. Veerabadrar is also praised as "Akasa Bairavar", "Aghora Veerabadrar", "Periyandavar" and "Pethandavar".
It is believed that due to the punishment by Veerabadrar, Suryan, the Sun God lost a tooth. He has a separate shine in this temple and he is thought to be worshipping Lord Shiva every day for the wrong that he has committed.
There is no Navagraham in this temple.
Behind the sanctum sanctorum, on either sides of Lord Lingothbavar, there are idols of Lord Mahavishnu and Lord Brahma in a worshipping posture. Devotees can enjoy the darshan of all the three lords (Trimurthys) – Brahma, Vishnu and Shiva. This is considered to be very auspicious.
There is a sculpture in the outside wall of the sanctum depicting demon Dakshan worshiping Lord Shiva.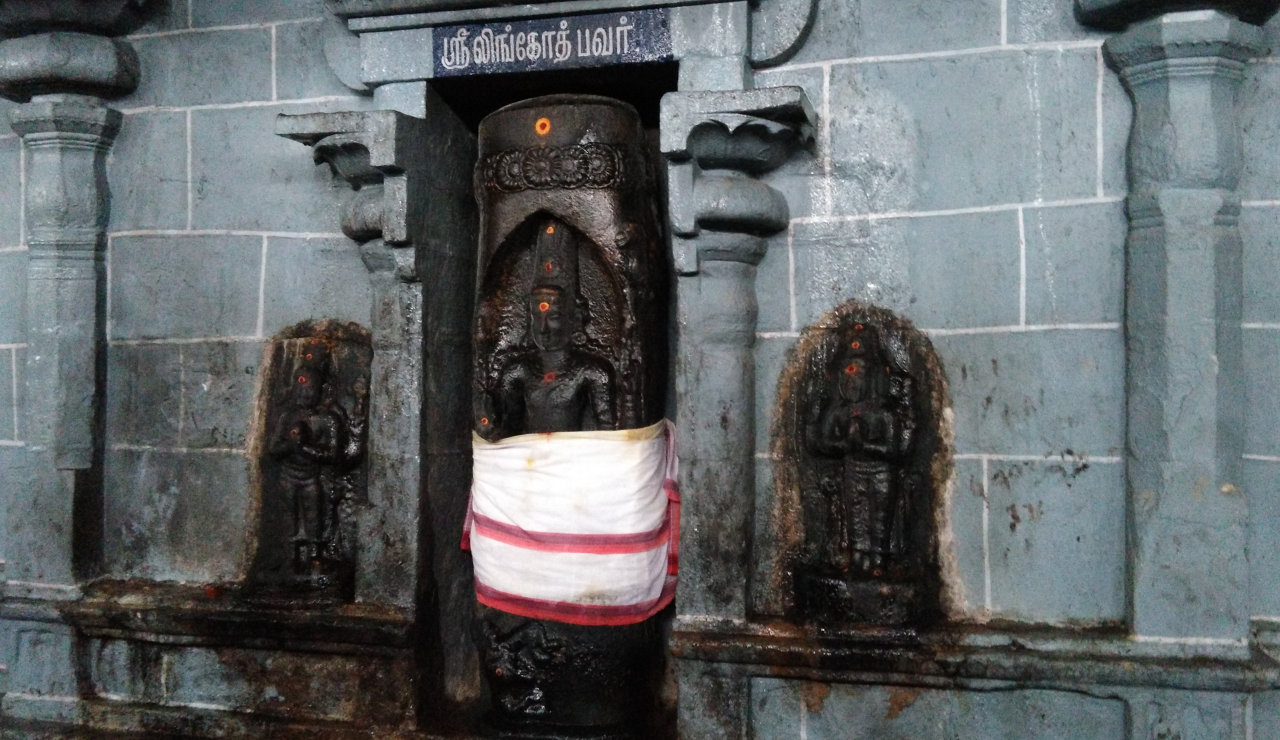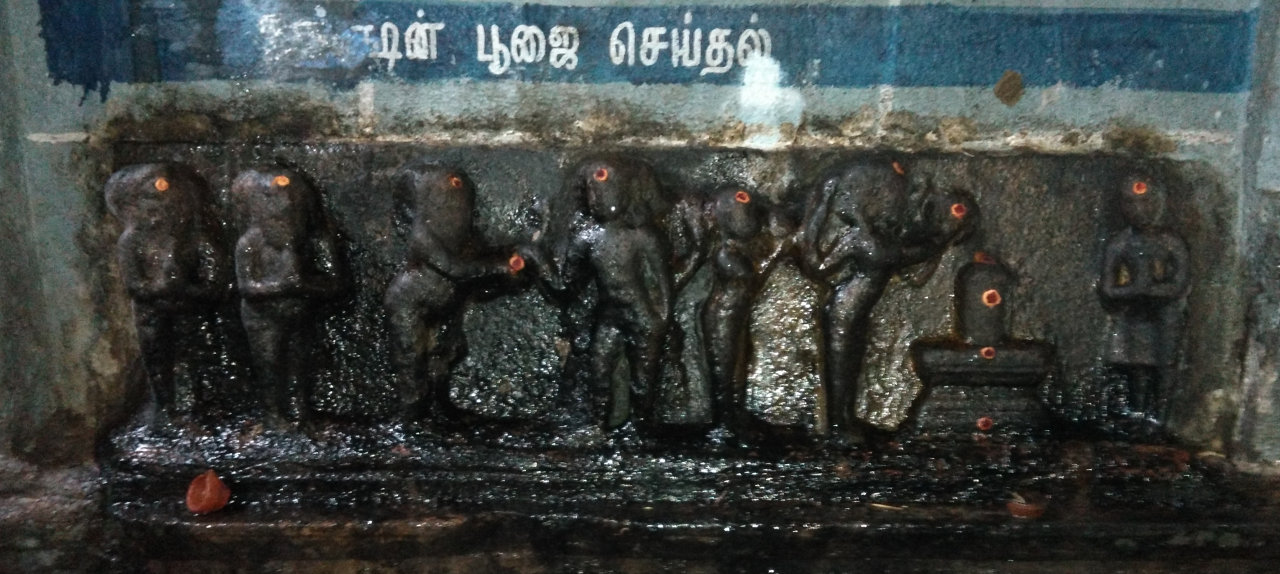 The idols of both the Dwarabalkas in the sanctum are very beautiful.
Saint Arunagirinadhar has also sang in praise of Lord Murugan of this temple in his revered Thirupugazh.
Greatness of this temple
Since "Rudra Abhishekam" started from this temple, performing this pooja to Lord Shiva here is considered to be very auspicious. By performing this pooja, devotees will be relieved from all kinds of "doshas".
This temple is also famous for celebrating one's 60th and 80th birth anniversaries.
Important Festivals
On the Tamil new year (April-May) 6-time abhishekam and special poojas are performed to the procession idol, Yaga Samharamurthi.
Rudrabishekam is performed thrice in a year in the Tamil months of Aani (Aswathi star day), Iyppasi (Ashtami day) and Thai (new moon day).
Some of the other festivals celebrated here are -
Annabishekam in the Tamil month of Aippasi (Oct–Nov),
Thiruvadhirai in the Tamil month of Markazhi (Dec-Jan),
Purattasi Chaturthi (Sept-Oct),
Makar Sankranthi (14th January) and
Vaikasi Thiruvonam (May-June).
Pradosham is also observed regularly.
Temple Timings
From 07:00 AM to 12:00 Noon and from 05:00 PM to 07:00 PM.
Temple Address
Sri Veeratteswarar Temple,
Keezha Parasalur (Thiru Parialur) Post,
Tharangambadi Taluk,
Nagapattinam District,
Tamil Nadu - 609 309.
Tele: +91-4364- 205555, 287 429.

Temple priest Sri S.Shanmugasundara Gurukkal and S.Sreenath Gurukkal can be contacted at: 9943348035, 9626552835 and 9443785616.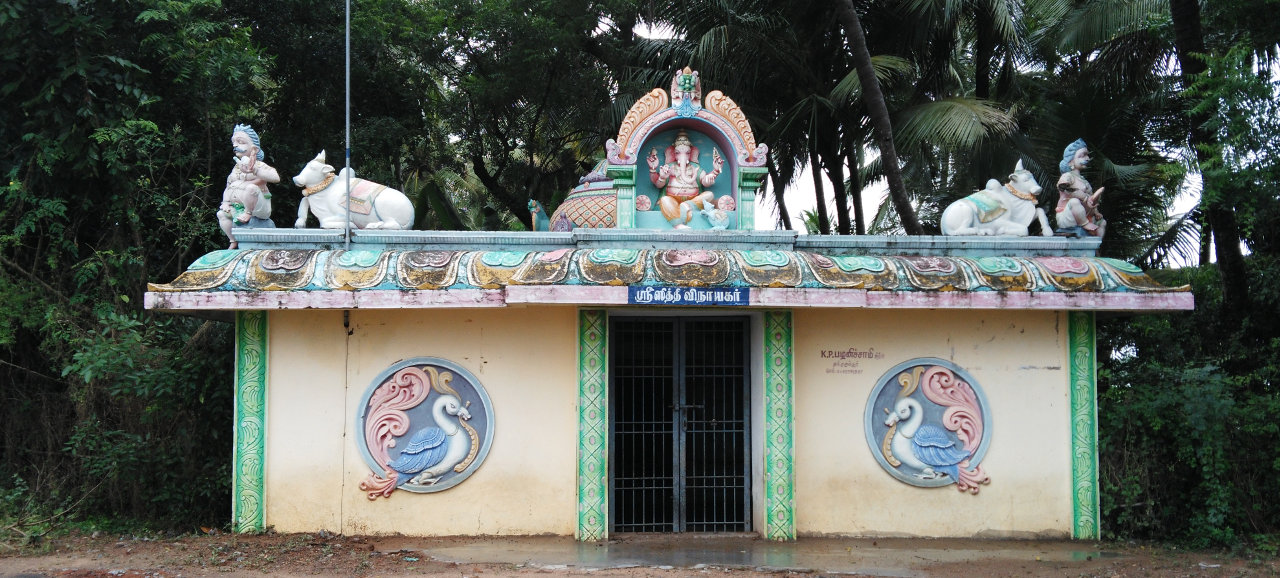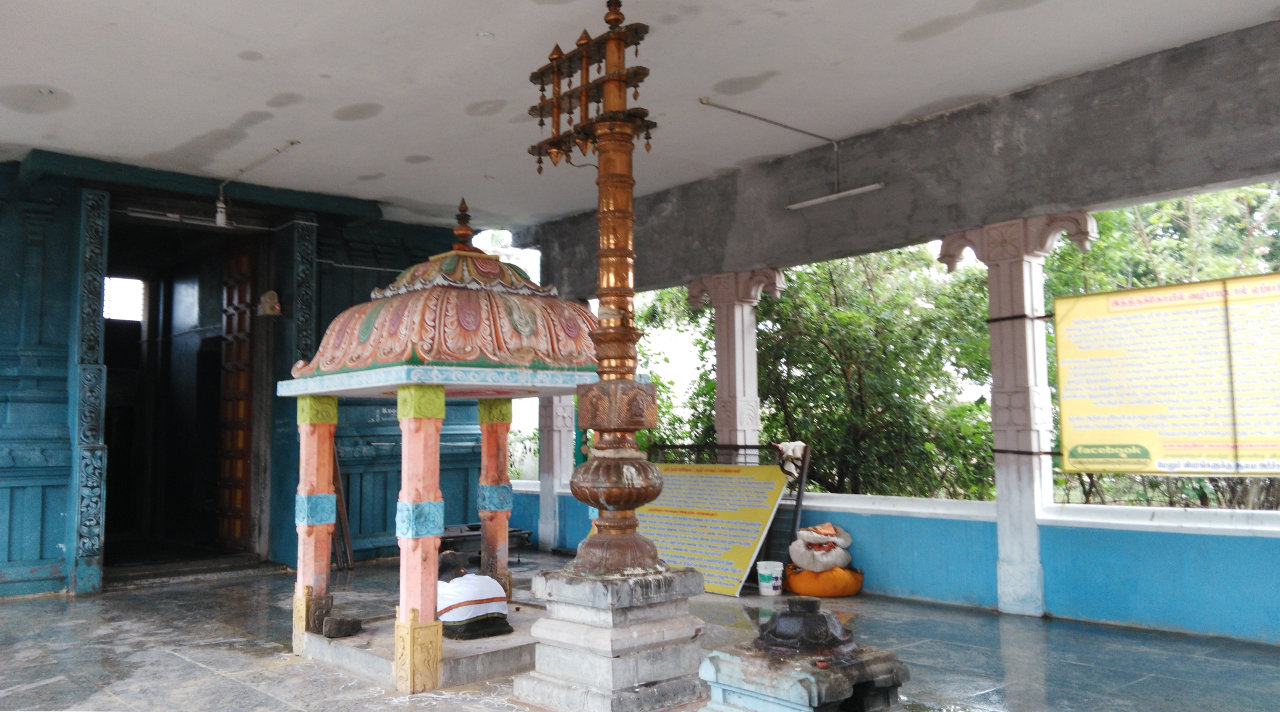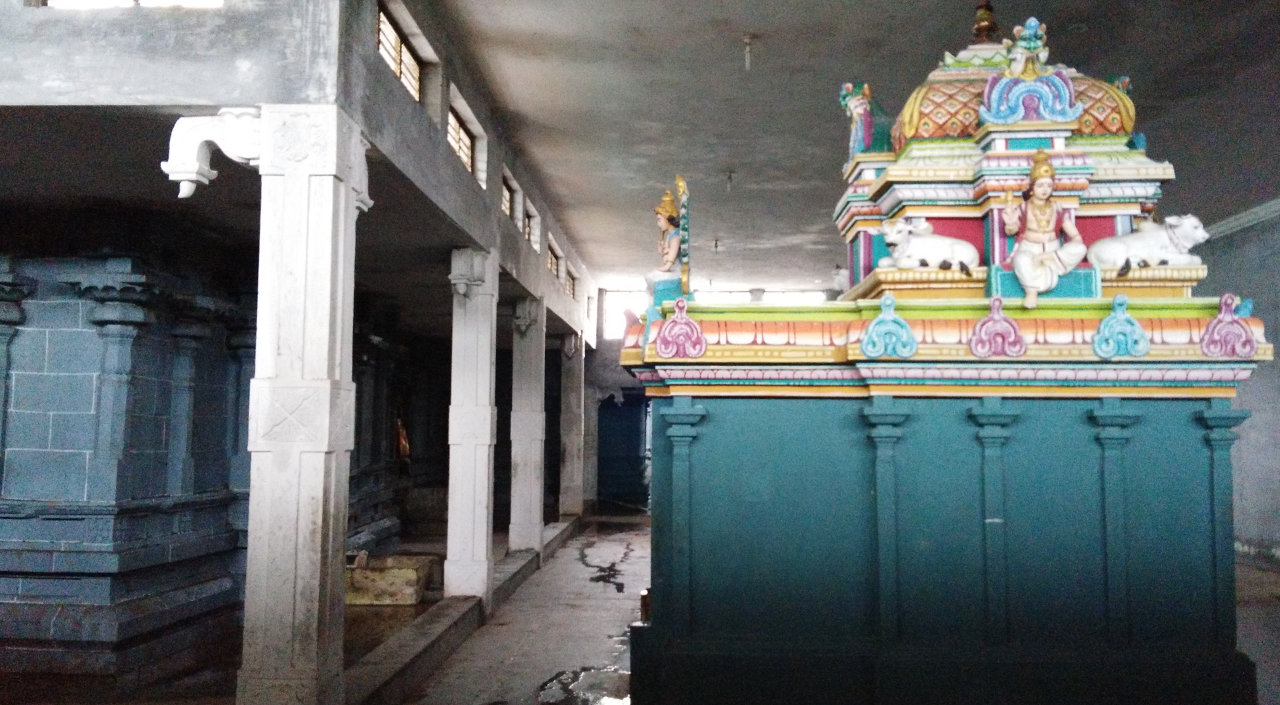 ---
Pathigam (Hymn) with English transliteration
Saint Thirugnanasambanthar visited this temple and sang this Pathigam.
Devotees visiting this temple should make it a practice to recite this Pathigam.
கருத்தன் கடவுள் கனலேந் தியாடும்
நிருத்தன் சடைமேல் நிரம்பா மதியன்
திருத்த முடையார் திருப்பறி யலூரில்
விருத்தன் எனத்தகும் வீரட்டத் தானே.
"Karuththaṉ kaṭavuḷ kaṉalēn thiyāṭum
niruththaṉ saṭaimēl nirampā mathiyaṉ
thiruththa muṭaiyār thiruppaṟi yalūril
viruththaṉ eṉaththakum vīraṭṭath thāṉē".
மருந்தன் அமுதன் மயானத்துள் மைந்தன்
பெருந்தண் புனற்சென்னி வைத்த பெருமான்
திருந்து மறையோர் திருப்பறி யலூரில்
விரிந்த மலர்ச்சோலை வீரட்டத் தானே.
"Marunthaṉ amuthaṉ mayāṉaththuḷ mainthaṉ
perunthaṇ puṉaṟseṉṉi vaiththa perumāṉ
thirunthu maṟaiyōr thiruppaṟi yalūril
virintha malarchchōlai vīraṭṭath thāṉē".
குளிர்ந்தார் சடையன் கொடுஞ்சிலை விற்காமன்
விளிந்தான் அடங்க வீந்தெய்தச் செற்றான்
தெளிந்தார் மறையோர் திருப்பறி யலூரில்
மிளிர்ந்தார் மலர்ச்சோலை வீரட்டத் தானே.
"Kuḷirnthār saṭaiyaṉ koṭuñchilai viṟkāmaṉ
viḷinthāṉ aṭaṅka vīntheythach chetṟāṉ
theḷinthār maṟaiyōr thiruppaṟi yalūril
miḷirnthār malarchchōlai vīraṭṭath thāṉē".
பிறப்பாதி யில்லான் பிறப்பார் பிறப்புச்
செறப்பாதி யந்தஞ் செலச்செய்யுந் தேசன்
சிறப்பா டுடையார் திருப்பறி யலூரில்
விறற்பா ரிடஞ்சூழ வீரட்டத் தானே.
"Piṟappāthi yillāṉ piṟappār piṟappuch
cheṟappāthi yanthañ chelachcheyyun thēsaṉ
siṟappā ṭuṭaiyār thiruppaṟi yalūril
viṟaṟpā riṭañchūzha vīraṭṭath thāṉē".
கரிந்தார் இடுகாட்டி லாடுங் கபாலி
புரிந்தார் படுதம் புறங்காட் டிலாடும்
தெரிந்தார் மறையோர் திருப்பறி யலூரில்
விரிந்தார் மலர்ச்சோலை வீரட்டத் தானே.
"Karinthār iṭukāṭṭi lāṭuṅ kapāli
purinthār paṭutham puṟaṅkāṭ ṭilāṭum
therinthār maṟaiyōr thiruppaṟi yalūril
virinthār malarchchōlai vīraṭṭath thāṉē".
அரவுற்ற நாணா அனலம்ப தாகச்
செருவுற் றவர்புரந் தீயெழச் செற்றான்
தெருவிற் கொடிசூழ் திருப்பறி யலூரில்
வெருவுற் றவர்தொழும் வீரட்டத் தானே.
"Aravutṟa nāṇā aṉalampa thākach
cheruvut ṟavarpuran thīyezhach chetṟāṉ
theruviṟ koṭichūzh thiruppaṟi yalūril
veruvut ṟavarthozhum vīraṭṭath thāṉē".
நரையார் விடையான் நலங்கொள் பெருமான்
அரையா ரரவம் அழகா வசைத்தான்
திரையார் புனல்சூழ் திருப்பறி யலூரில்
விரையார் மலர்ச்சோலை வீரட்டத் தானே.
"Naraiyār viṭaiyāṉ nalaṅkoḷ perumāṉ
araiyā raravam azhakā vasaiththāṉ
thiraiyār puṉalchūzh thiruppaṟi yalūril
viraiyār malarchchōlai vīraṭṭath thāṉē".
வளைக்கும் மெயிற்றின் னரக்கன் வரைக்கீழ்
இளைக்கும் படிதா னிருந்தேழை யன்னம்
திளைக்கும் படுகர்த் திருப்பறி யலூரில்
விளைக்கும் வயல்சூழ்ந்த வீரட்டத் தானே.
"Vaḷaikkum meyitṟiṉ ṉarakkaṉ varaikkīzh
iḷaikkum paṭithā ṉirunthēzhai yaṉṉam
thiḷaikkum paṭukarth thiruppaṟi yalūril
viḷaikkum vayalchūzhntha vīraṭṭath thāṉē".
வளங்கொள் மலர்மேல் அயனோத வண்ணன்
துளங்கும் மனத்தார் தொழத்தழ லாய்நின்றான்
இளங்கொம் பனாளோ டிணைந்தும் பிணைந்தும்
விளங்குந் திருப்பறியல் வீரட்டத் தானே.
"Vaḷaṅkoḷ malarmēl ayaṉōtha vaṇṇaṉ
thuḷaṅkum maṉaththār thozhaththazha lāyniṉtṟāṉ
iḷaṅkom paṉāḷō ṭiṇainthum piṇainthum
viḷaṅkun thiruppaṟiyal vīraṭṭath thāṉē".
சடையன் பிறையன் சமண்சாக் கியரோ
டடையன் பிலாதான் அடியார் பெருமான்
உடையன் புலியின் உரிதோல் அரைமேல்
விடையன் திருப்பறியல் வீரட்டத் தானே.
"Saṭaiyaṉ piṟaiyaṉ samaṇsāk kiyarō
ṭaṭaiyaṉ pilāthāṉ aṭiyār perumāṉ
uṭaiyaṉ puliyiṉ urithōl araimēl
viṭaiyaṉ thiruppaṟiyal vīraṭṭath thāṉē".
நறுநீ ருகுங்காழி ஞானசம் பந்தன்
வெறிநீர்த் திருப்பறியல் வீரட்டத் தானைப்
பொறிநீ டரவன் புனைபாடல் வல்லார்க்
கறுநீ டவலம் அறும்பிறப் புத்தானே.
"Naṟunī rukuṅkāzhi gñāṉasam banthaṉ
veṟinīrth thiruppaṟiyal vīraṭṭath thāṉaip
poṟinī ṭaravaṉ puṉaipāṭal vallārk
kaṟunī ṭavalam aṟumpiṟap puththāṉē".