Visited on: 12th March, 2017
Location
Mahendrapalli is situated at a distance of about 12 kms from Kollidam. Kollidam is on the Chidambaram to Mayiladuthurai route. There is a railway station in Kollidam.
Other Devara Paadal Petra Sthalams near this place are – Achalpuram, Sirkazhi, Thirukkolakka, Thirukkurukavur, Thiruvenkadu, Chayavanam and Poompukar.
General Information
| | |
| --- | --- |
| Moolvar | Sri Thirumeni Azhagar, Sri Somasundareswarar |
| Ambal | Sri Vadivambikai |
| Theertham (Holy water) | Mahendra Pushkarini |
| Sthala Vriksham (Sacred Tree) | Vilvam |
| Pathigam (Hymn) rendered by | Saint Thirugnanasambanthar |
This is one of the 276 Devara Paadal Petra Shiva Sthalams and 6th Shiva Sthalam on the northern bank of river Cauvery in Chozha Nadu (Vadakarai).
Lord Shiva in this temple is a Swayambumurthi (self-manifested).
This east facing temple's main tower (Rajagopuram) has 3-tiers and it has a single corridor.
The last consecration ceremony took place on 22.01.1999.
History of the Temple
This is a small sea shore temple and it was renovated recently. The temple is on the southern banks of river Kollidam. This river merges with the sea about 2 kms away from this temple.
The historical name of this place is Mayendirapalli but now it is known as Mahendrapalli. Another name of this place is "Koyiladippalayam".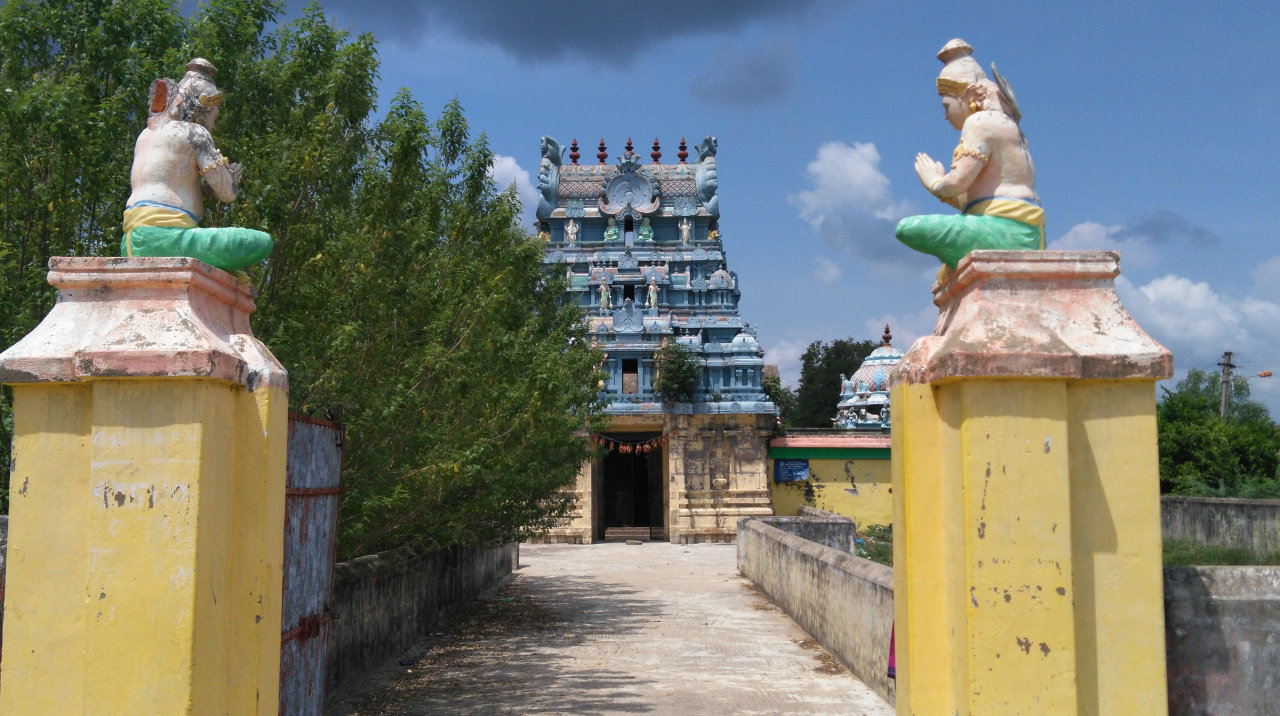 Legend
It is believed that Indiran tried to woo Akalika, the wife of Maharshi Gautama. Indiran was cursed by the Rishi to have his body covered with eyes. He sought relief from this curse and came to Earth and prayed to Lord Shiva in many temples and this is one among them. As Indiran – "Maha Indiran" is believed to have worshiped the lord here, this place is known as "Mahendira Palli" ("Palli" means place in Tamil).
The lingam in this temple is very small and lustrous. It is called "Thiru Meni Azhagar" ("Meni" means body and "Azhagar" means beautiful in Tamil).
Lord Shiva is believed to have given the darshan of his cosmic dance to Indiran, Brahma, Suryan and Chandran.It is also believed that in the tank (pushkarini) of this temple, Lord Krishna performed Amavasya rituals (Tharpanam) on a new moon day before the Kurukshetra war. He created the "Bodhayana Amavasya".
Deities in the temple
In the corridors, idols of Lords Vinayakar (having planets Ragu and Ketu on his either sides), Murugan with his consorts, Natarajar, Kasi Viswanathar, Goddess Visalakshi, Meenakshi Sundareswarar, Bhairavar, Saneeswarar, Suryan and Chandran can be seen. Chandikeswarar graces with his consort. There is no Navagraham here.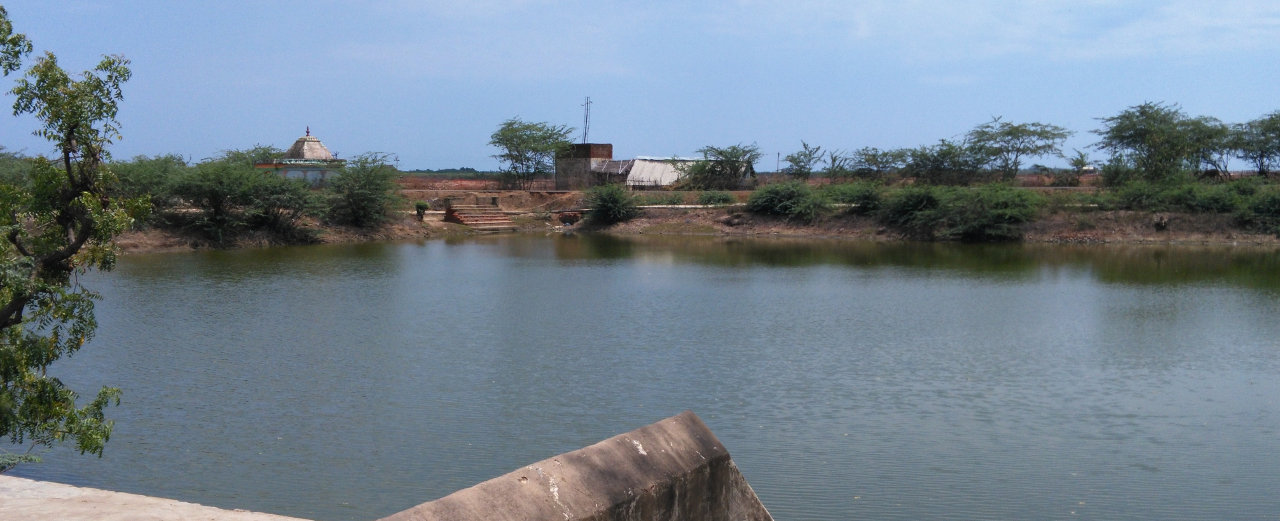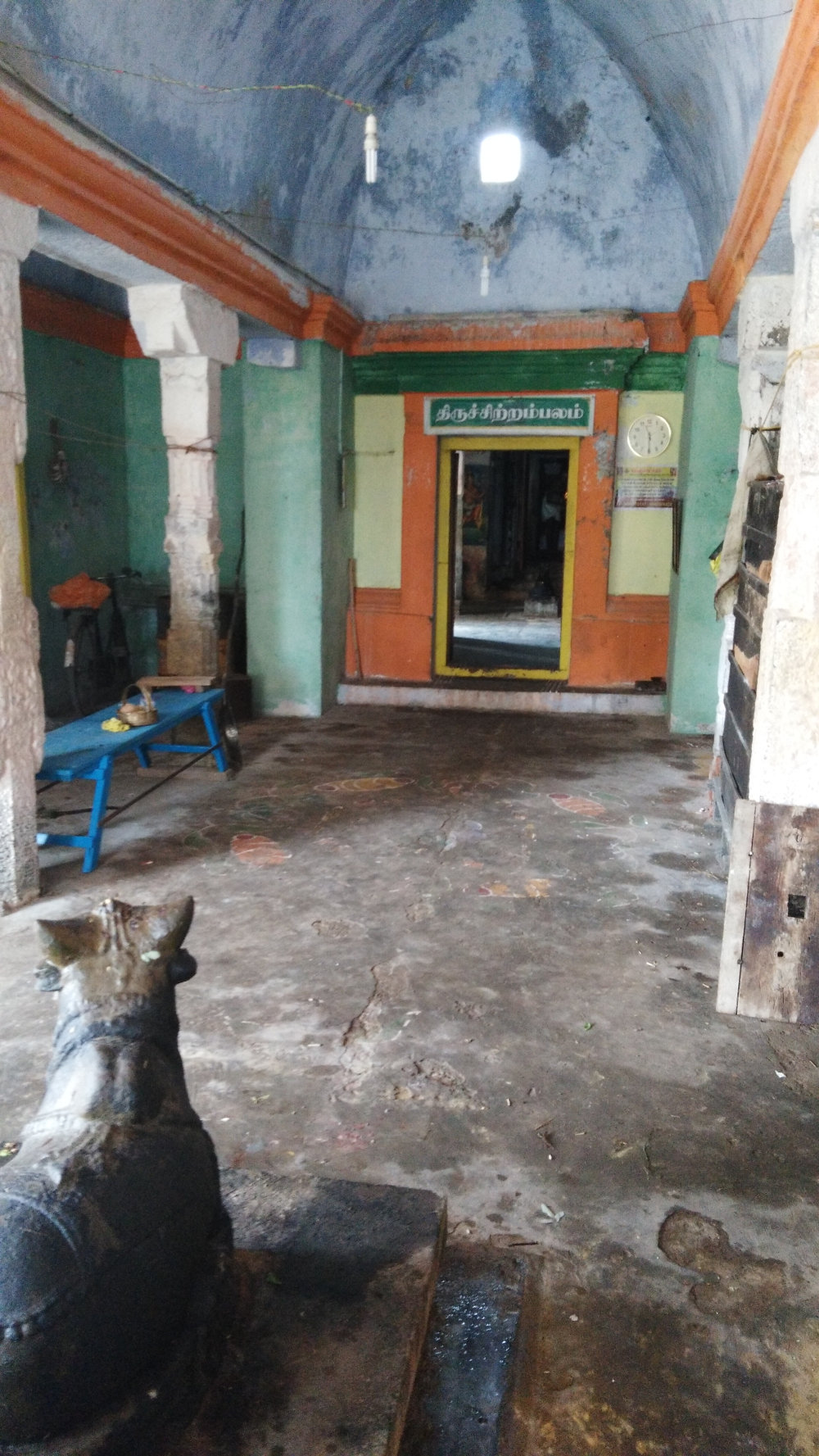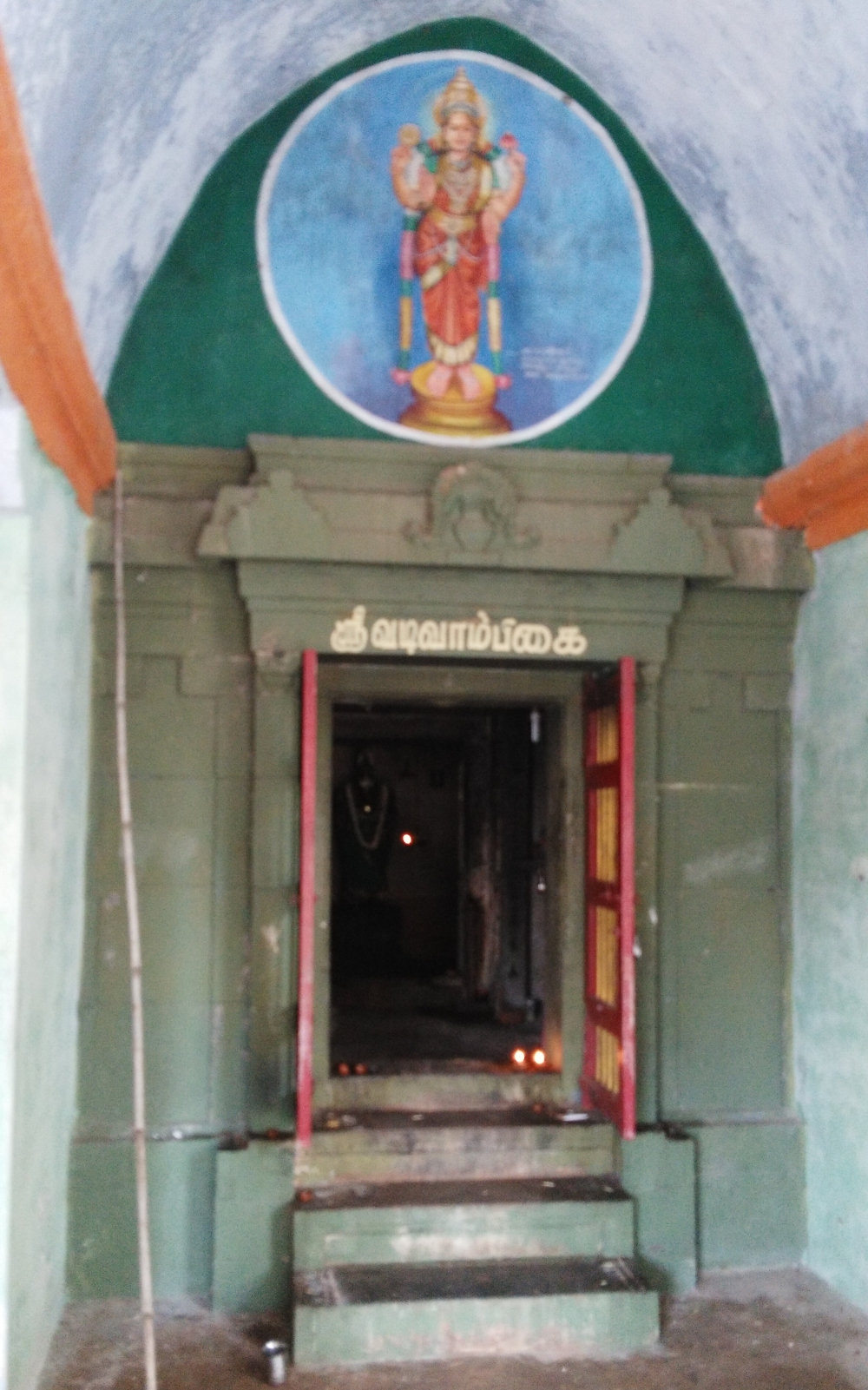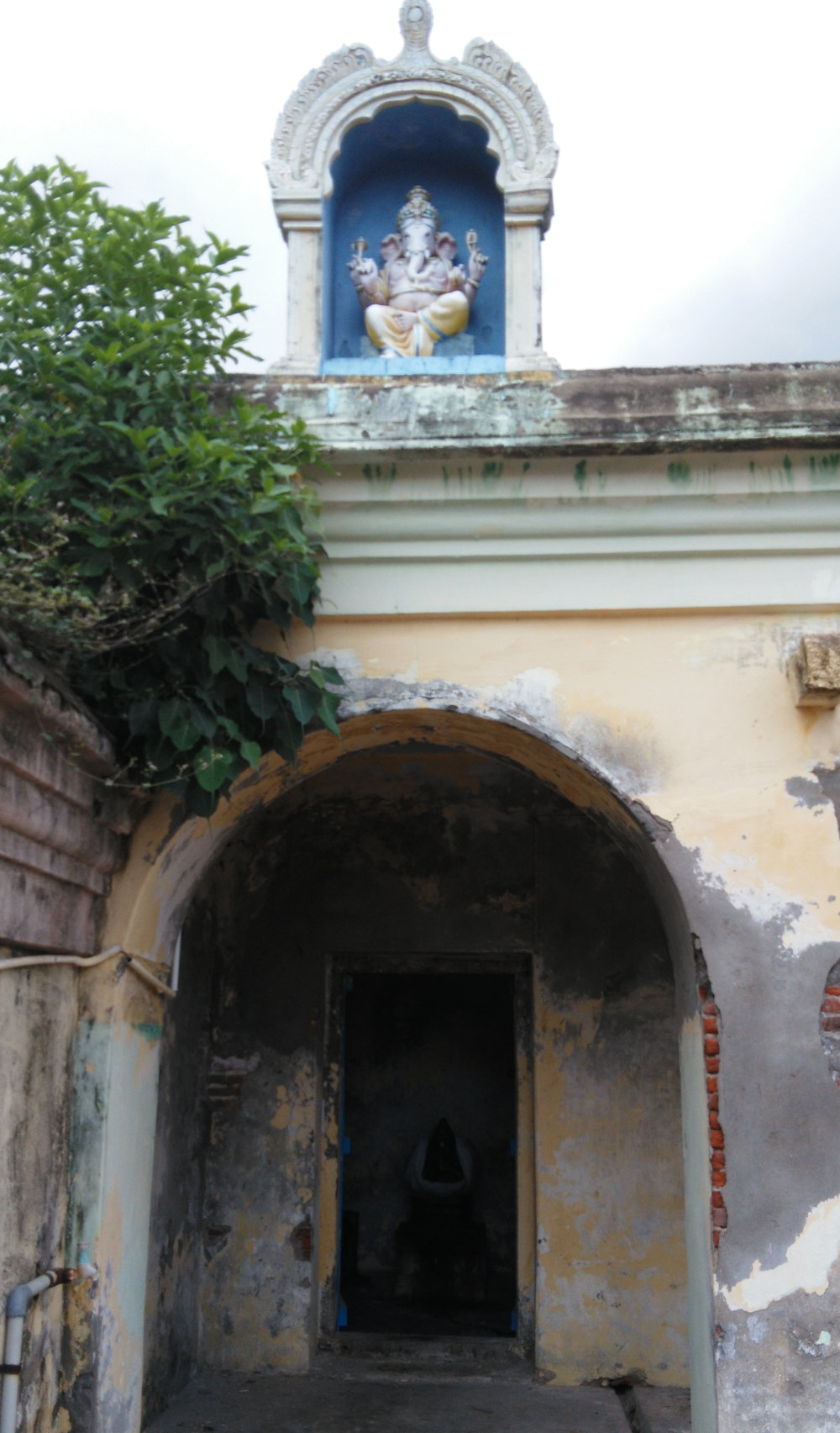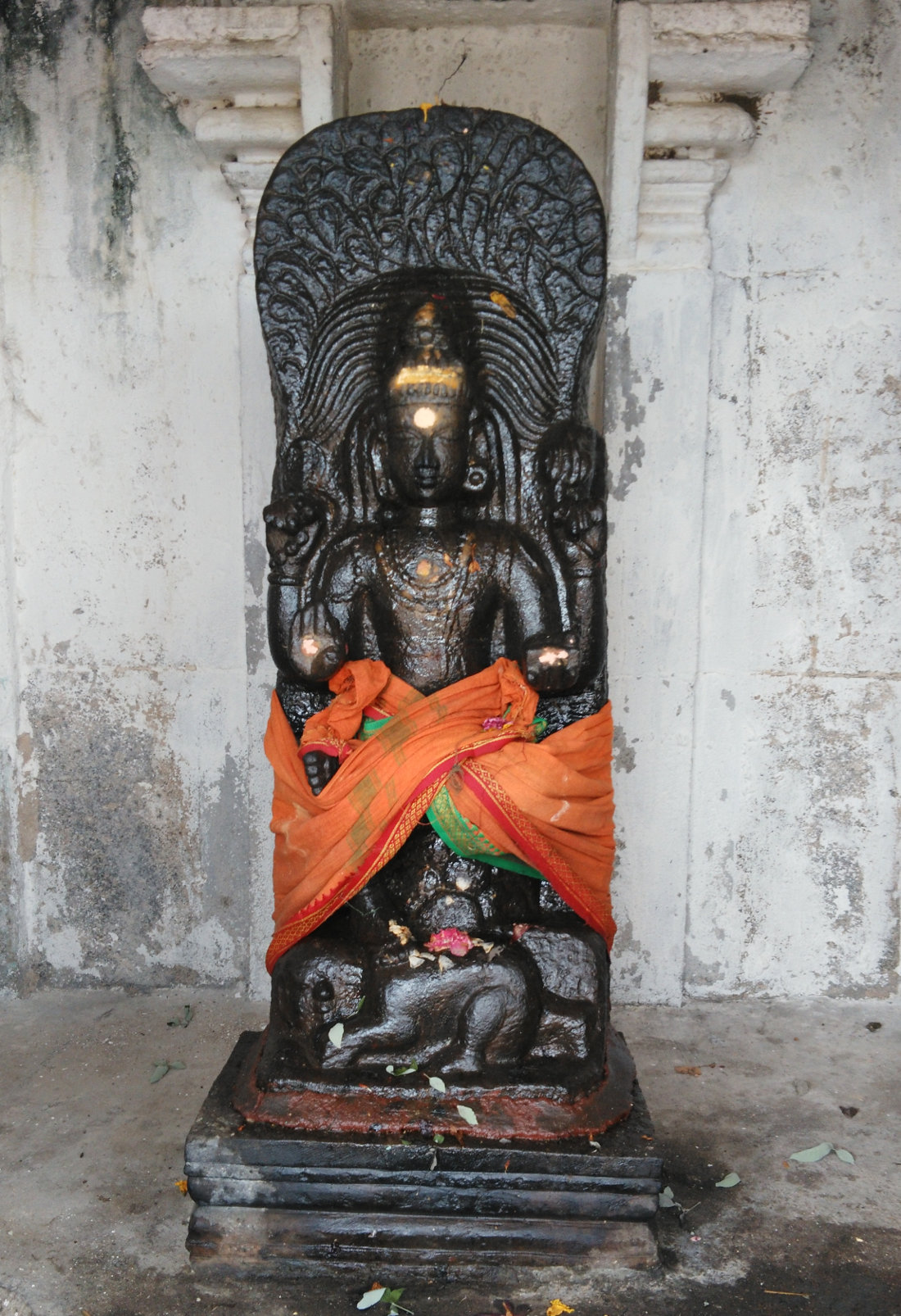 Salient Features
In his hymn, Saint Thirugnanasambanthar praised the lord here as "Azhagan" and "Anthamil Azhagan".
It is believed that Lord Suryan (Sun) worships Lord Shiva of this temple by directing his rays on the lingam for seven days in the Tamil month of Panguni (March-April).
This temple is also famous for its "Surya Pooja" in the month of Panguni.
Saint Arunagirinadhar has sang songs in praise of Lord Murugan of this temple in his revered Thirupugazh.
Greatness of this temple
The holy water of this temple is believed to be attributed to Lord Brahma - the creator. Hence, devotees believe that by taking a dip in the holy water and worshiping the lord here, Lord Brahma would absolve them off their curses and sins.
Important Festivals
Some of the major festivals celebrated in this temple are -
Thirukarthikai in the Tamil month of Karthikai (Nov-Dec).
Thiruvadhirai in the Tamil month of Margazhi (Dec-Jan),
Maha Shivrathri in the Tamil month of Maasi (Feb-Mar),
Panguni Uthiram in the Tamil month of Panguni (Mar-Apr), and
Surya Pooja in the Tamil month of Panguni.
Pradosham is also observed regularly.
Temple Timings
From 10:00 AM to 12:00 Noon and from 06:00 PM to 07:30 PM.
Temple Address
Sri Thirumeni Azhagar Temple,
Mahendirapalli Post,
Sirkazhi-Taluk,
Nagapattinam District,
Tamil Nadu – 609 101.

The temple priest, Sri Senthil Gurukkal can be contacted at +91-4364- 292 309, 97511 00938.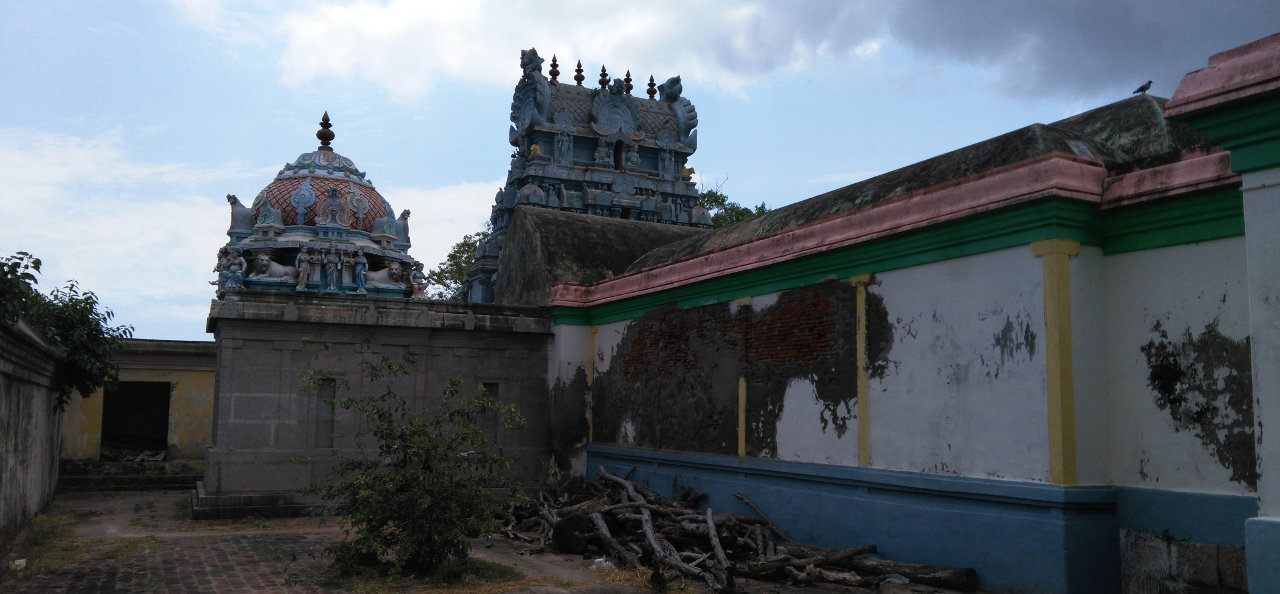 ---
Pathigam (Hymn) with English transliteration

Saint Thirugnanasambanthar visited this temple and sang this Pathigam.
Devotees visiting this temple should make it a practice to recite this Pathigam.
திரைதரு பவளமுஞ் சீர்திகழ் வயிரமுங்
கரைதரும் அகிலொடு கனவளை புகுதரும்
வரைவிலால் எயிலெய்த மயேந்திரப் பள்ளியுள்
அரவரை அழகனை அடியிணை பணிமினே.
"Thiraitharu pavaḷamuñ chīrthikazh vayiramuṅ
karaitharum akiloṭu kaṉavaḷai pukutharum
varaivilāl eyileytha mayēnthirap paḷḷiyuḷ
aravarai azhakaṉai aṭiyiṇai paṇimiṉē".
கொண்டல்சேர் கோபுரங் கோலமார் மாளிகை
கண்டலுங் கைதையுங் கமலமார் வாவியும்
வண்டுலாம் பொழிலணி மயேந்திரப் பள்ளியிற்
செண்டுசேர் விடையினான் திருந்தடி பணிமினே.
"Koṇṭalsēr kōpuraṅ kōlamār māḷikai
kaṇṭaluṅ kaithaiyuṅ kamalamār vāviyum
vaṇṭulām pozhilaṇi mayēnthirap paḷḷiyiṟ
seṇdusēr viṭaiyiṉāṉ thirunthaṭi paṇimiṉē".
கோங்கிள வேங்கையுங் கொழுமலர்ப் புன்னையுந்
தாங்குதேன் கொன்றையுந் தகுமலர்க் குரவமு
மாங்கரும் பும்வயல் மயேந்திரப் பள்ளியிற்
ஆங்கிருந் தவன்கழல் அடியிணை பணிமினே.
"Kōṅkiḷa vēṅkaiyuṅ kozhumalarp puṉṉaiyun
thāṅkuthēṉ koṉtṟaiyun thakumalark kuravamu
māṅkarum pumvayal mayēnthirap paḷḷiyiṟ
āṅkirun thavaṉkazhal aṭiyiṇai paṇimiṉē".
வங்கமார் சேணுயர் வருகுறி யான்மிகு
சங்கமார் ஒலிஅகில் தருபுகை கமழ்தரும்
மங்கையோர் பங்கினன் மயேந்திரப் பள்ளியுள்
எங்கள்நா யகன்றன திணையடி பணிமினே.
"Vaṅkamār sēṇuyar varukuṟi yāṉmiku
saṅkamār oli'akil tharupukai kamazhtharum
maṅkaiyōr paṅkiṉaṉ mayēnthirap paḷḷiyuḷ
eṅkaḷnā yakaṉtṟaṉa thiṇaiyaṭi paṇimiṉē".
நித்திலத் தொகைபல நிரைதரு மலரெனச்
சித்திரப் புணரிசேர்த் திடத்திகழ்ந் திருந்தவன்
மைத்திகழ் கண்டன்நன் மயேந்திரப் பள்ளியுள்
கைத்தல மழுவனைக் கண்டடி பணிமினே.
"Niththilath thokaipala niraitharu malareṉach
chiththirap puṇaricērth thiṭaththikazhn thirunthavaṉ
maiththikazh kaṇṭaṉnaṉ mayēnthirap paḷḷiyuḷ
kaiththala mazhuvaṉaik kaṇṭaṭi paṇimiṉē".
சந்திரன் கதிரவன் தகுபுகழ் அயனொடும்
இந்திரன் வழிபட இருந்தஎம் மிறையவன்
மந்திர மறைவளர் மயேந்திரப் பள்ளியுள்
அந்தமில் அழகனை அடிபணிந் துய்ம்மினே.
"Chanthiraṉ kathiravaṉ thakupukazh ayaṉoṭum
inthiraṉ vazhipaṭa iruntha'em miṟaiyavaṉ
manthira maṟaivaḷar mayēnthirap paḷḷiyuḷ
anthamil azhakaṉai aṭipaṇin thuym'miṉē".
சடைமுடி முனிவர்கள் சமைவொடும் வழிபட
நடம்நவில் புரிவினன் நறவணி மலரொடு
படர்சடை மதியினன் மயேந்திரப் பள்ளியுள்
அடல்விடை யுடையவன் அடிபணிந் துய்ம்மினே.
"Saṭaimuṭi muṉivarkaḷ samaivoṭum vazhipaṭa
naṭamnavil puriviṉaṉ naṟavaṇi malaroṭu
paṭarsaṭai mathiyiṉaṉ mayēnthirap paḷḷiyuḷ
aṭalviṭai yuṭaiyavaṉ aṭipaṇin thuym'miṉē".
சிரமொரு பதுமுடைச் செருவலி யரக்கனைக்
கரமிரு பதுமிறக் கனவரை யடர்த்தவன்
மரவமர் பூம்பொழில் மயேந்திரப் பள்ளியுள்
அரவமர் சடையனை அடிபணிந் துய்ம்மினே.
"Siramoru pathumuṭaich cheruvali yarakkaṉaik
karamiru pathumiṟak kaṉavarai yaṭarththavaṉ
maravamar pūmpozhil mayēnthirap paḷḷiyuḷ
aravamar saṭaiyaṉai aṭipaṇin thuym'miṉē".
நாகணைத் துயில்பவன் நலமிகு மலரவன்
ஆகணைந் தவர்கழல் அணையவும் பெறுகிலர்
மாகணைந் தலர்பொழில் மயேந்திரப் பள்ளியுள்
யோகணைந் தவன்கழல் உணர்ந்திருந் துய்ம்மினே.
"Nākaṇaith thuyilpavaṉ nalamiku malaravaṉ
ākaṇain thavarkazhal aṇaiyavum peṟukilar
mākaṇain thalarpozhil mayēnthirap paḷḷiyuḷ
yōkaṇain thavaṉkazhal uṇarnthirun thuym'miṉē".
உடைதுறந் தவர்களும் உடைதுவர் உடையரும்
படுபழி யுடையவர் பகர்வன விடுமின்நீர்
மடைவளர் வயலணி மயேந்திரப் பள்ளியுள்
இடமுடை ஈசனை இணையடி பணிமினே.
"Uṭaithuṟan thavarkaḷum uṭaithuvar uṭaiyarum
paṭupazhi yuṭaiyavar pakarvaṉa viṭumiṉnīr
maṭaivaḷar vayalaṇi mayēnthirap paḷḷiyuḷ
iṭamuṭai īsaṉai iṇaiyaṭi paṇimiṉē".
வம்புலாம் பொழிலணி மயேந்திரப் பள்ளியுள்
நம்பனார் கழலடி ஞானசம் பந்தன்சொல்
நம்பர மிதுவென நாவினால் நவில்பவர்
உம்பரார் எதிர்கொள உயர்பதி அணைவரே.
"Vampulām pozhilaṇi mayēnthirap paḷḷiyuḷ
nampaṉār kazhalaṭi gñāṉasam banthaṉsol
nampara mithuveṉa nāviṉāl navilpavar
umparār ethirkoḷa uyarpathi aṇaivarē".