Visited on: 12th March, 2017 and 23rd May, 2017.
Location
Aakkur is situated at a distance of about 17 kms from Mayiladuthurai on the Mayiladuthurai to Tharangambadi route. The temple is behind the Aakkur bus stand. It is about 5 kms from Semponar Koil.
Other Devara Paadal Petra Shiva Sthalams near this temple are –Thalaichangadu, Valampuram, Thiruppallavaneecharam (Poompuhar), Chayavanam, Thiruvenkadu, Kezhai Thirukkattuppalli, Thirukkalikkamur (Annappan Pettai), Pariyal Veerattam, Thiruchempon Palli, Nani Palli, Thirukkadaiyur and Thirukkadaiyur Mayanam.
General Information
| | |
| --- | --- |
| Moolavar | Sri Thanthondreeswarar, Sri Swayambhu Nathar |
| Ambal | Sri Vaalnedungkannammai, Sri Katka Nethri Ambal |
| Theertham (Holy water) | Kumudha Theertham |
| Sthala Vriksham (Sacred Tree) | Sarakondrai, Vilva and Paakku trees |
| Pathigam (Hymn) rendered by | Saint Thirugnanasambanthar, Saint Thirunavukarasar (Appar) |
This is one of the 276 Devara Paadal Petra Shiva Sthalams and 46th Shiva Sthalam on the Southern bank of the river Cauveri in Chozha Nadu (Thenkarai).
Lord Shiva in this temple is a Swayambumurthi (self-manifested).
This is the birth place of Sirappuli Nayanar, one of the revered 63 Nayanmars.
This temple is counted as one of the 70 Maadak Koils built by King Kochengat Cholan.
This east facing temple has two corridors and its main tower (Rajagopuram) has 3-tiers.
There is no flag post ("Dhwajasthambam") in this temple.
The last consecration ceremony (Maha Kumbabishekam) took place on 10.05.2010 and prior to that on 06.04.2001 and 15.09.1960.
History of the Temple
There are six stone inscriptions in this temple dating back to the periods of Chola kings Rajathirajan and Rajarajan, Pandiya king Kopperunsingan, and Vijayanagara king Veera Krishna Devar.
The historical name of this place is Shankharanyam.
There are two temples called "Maadam" in the Devara Paadal Petra Shiva Sthalams. "Maadam" refers to the fact that the temples are situated on top of a man-made hill. These are "Thoonganai Maadam" at Pennakadam and the "Thanthontri Maadam" at Aakkur (this temple).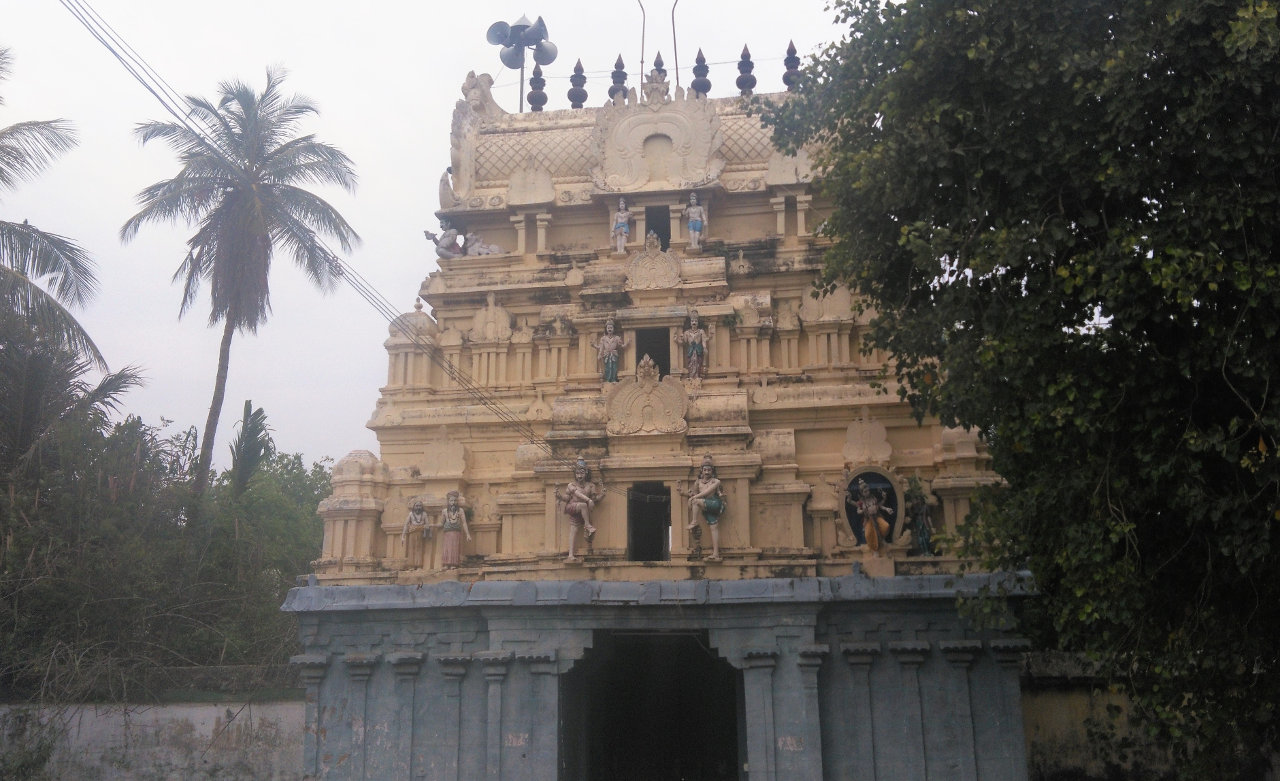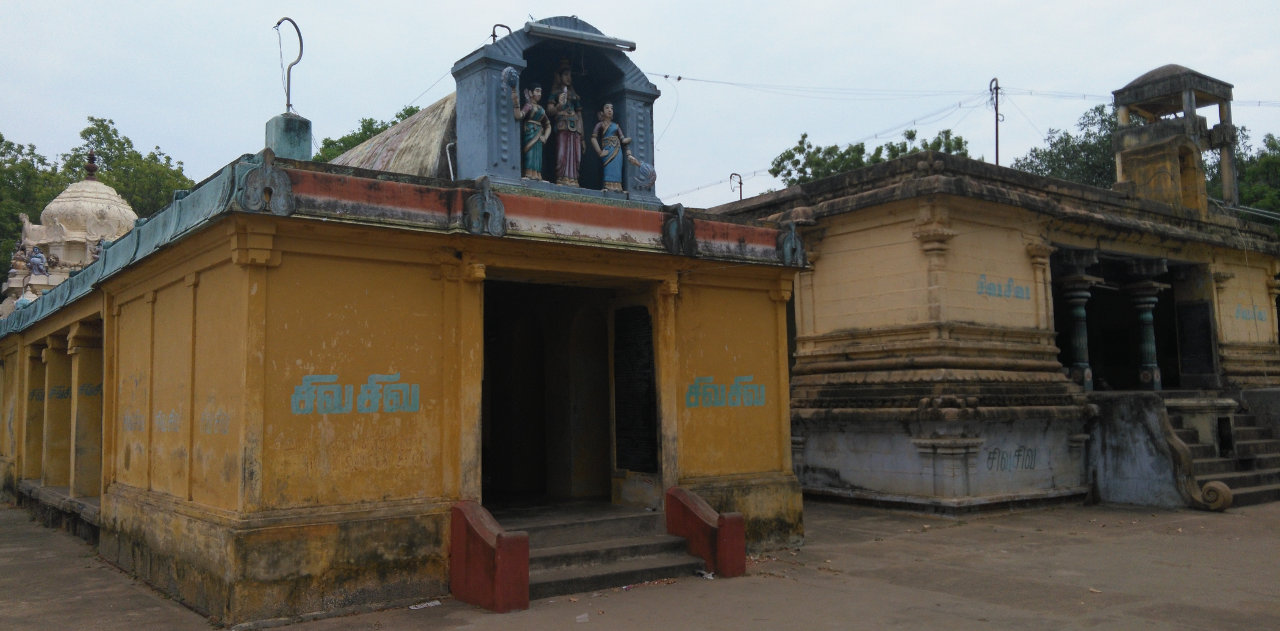 Legend
According to legend, it is believed that during the construction of this temple, King Kochengat Cholan had developed some ailments. He prayed to Lord Shiva for a cure. It is believed that at this point the lord's divine voice was heard saying that the king should feed 1000 people for 48 days ("Annadhanam"). Following the lord's instructions, the king started feeding 1000 people every day. However, for 47 days, he noticed that only 999 people were participated in the banquet. He once again prayed to Lord Shiva to tell him about the shortfall of one person. To satisfy the king, it is believed that on the last day, the lord himself came in the form of an old man holding a stick in his hand to complete the count of one thousand people. For this reason, the lord here is known as "Aayirathil Oruvar" (one among one thousand in Tamil).
Since the king had never seen the old man before in his life, he enquired about his whereabouts. Instead of giving a direct answer to the king, the old man countered with a question "Place? Whose place?" ("Yarukku Oor?" in Tamil) and disappeared in an anthill. The king realised that the man is none other than Lord Shiva himself.
When they removed the anthill, they found a Shivalingam there. During its extraction, a cut was formed on top of the lingam which can still be seen. A beautiful sculpture depicting this event can also be seen in the temple.
This temple is also believed to be one of the places where Lord Shiva gave his wedding dharisanam to Sage Agasthiyar. For this reason, Goddess Parvathy's shrine is located on the right side of Lord Shiva's shrine (similar to their wedding posture).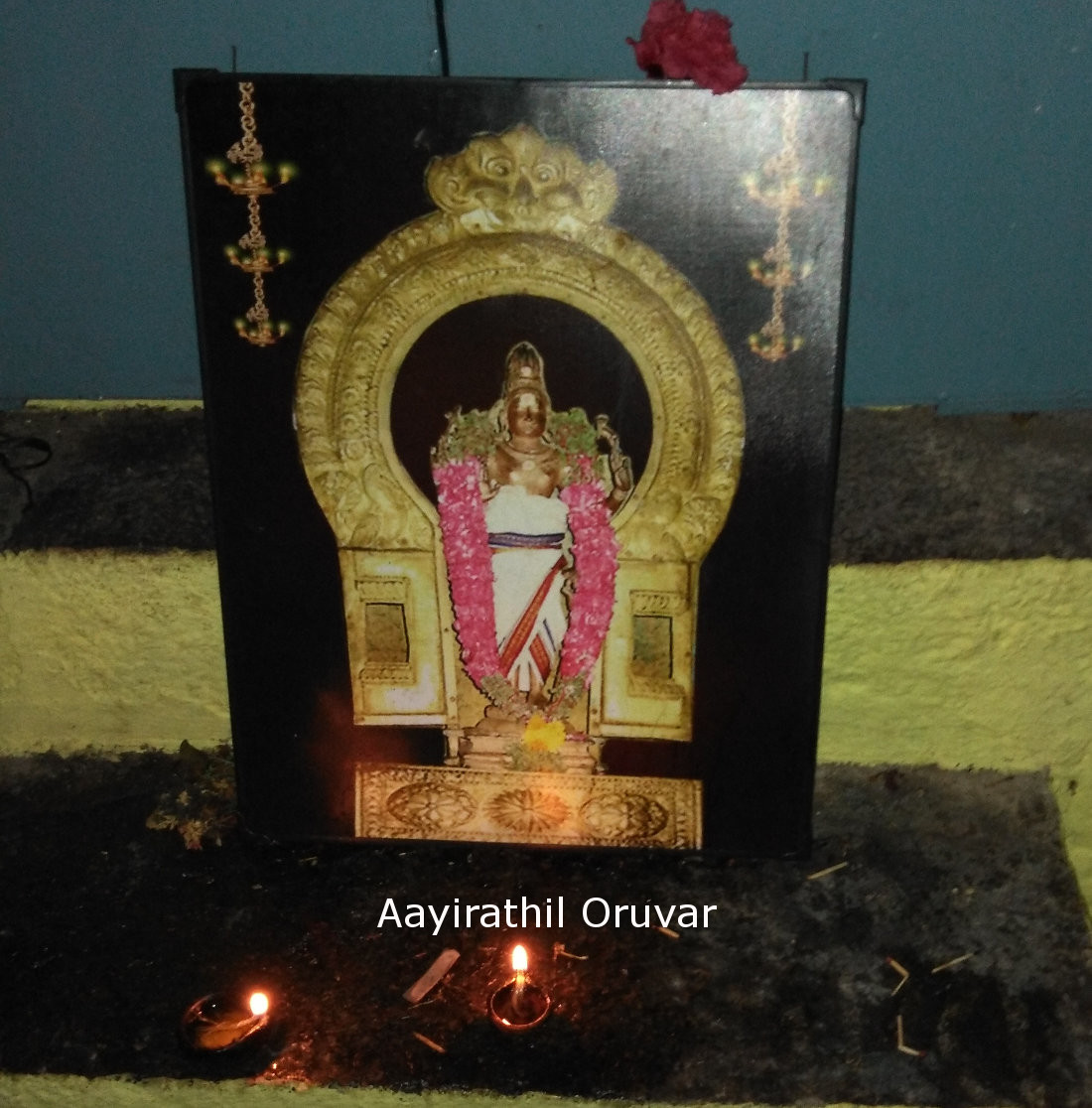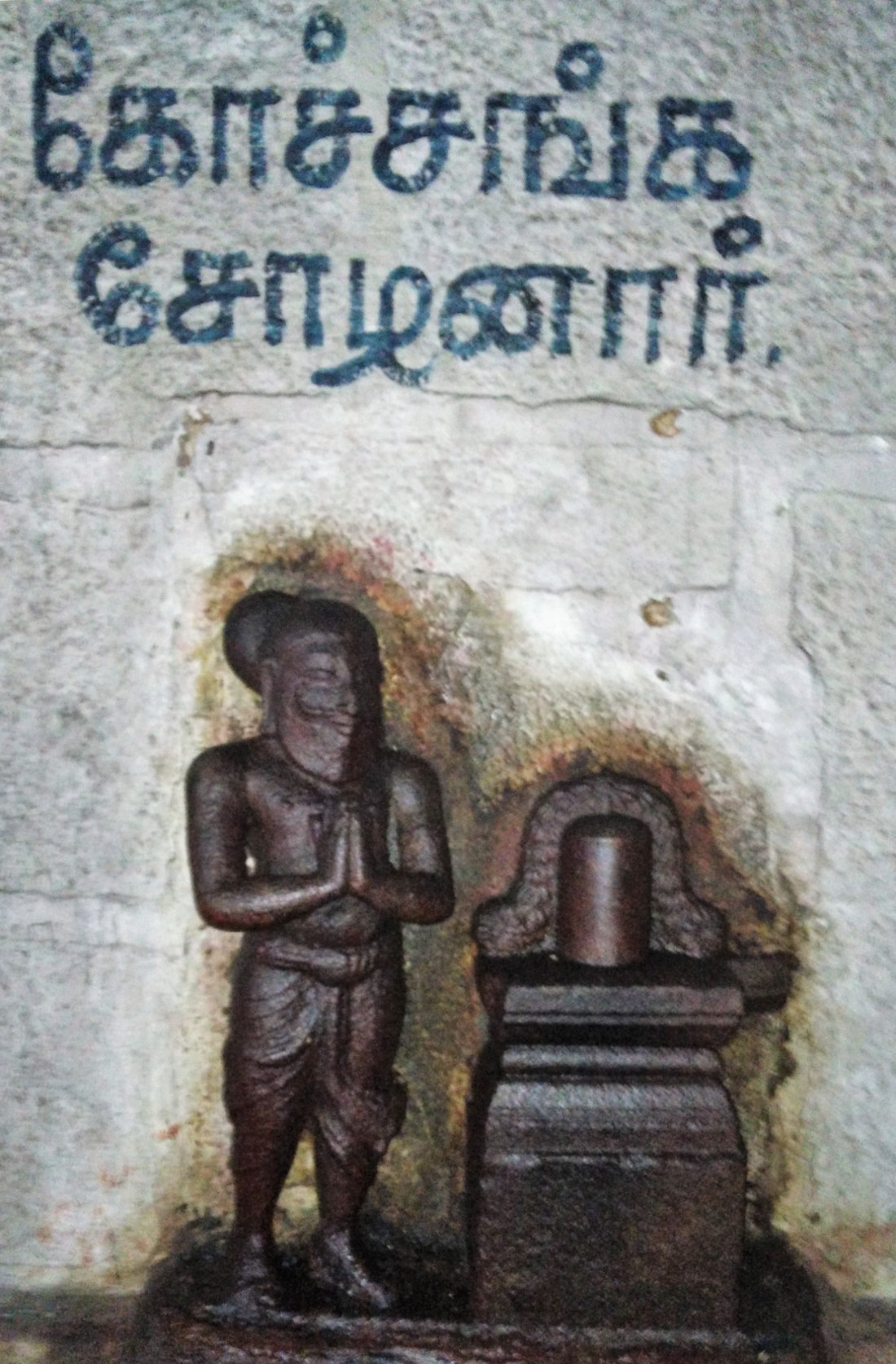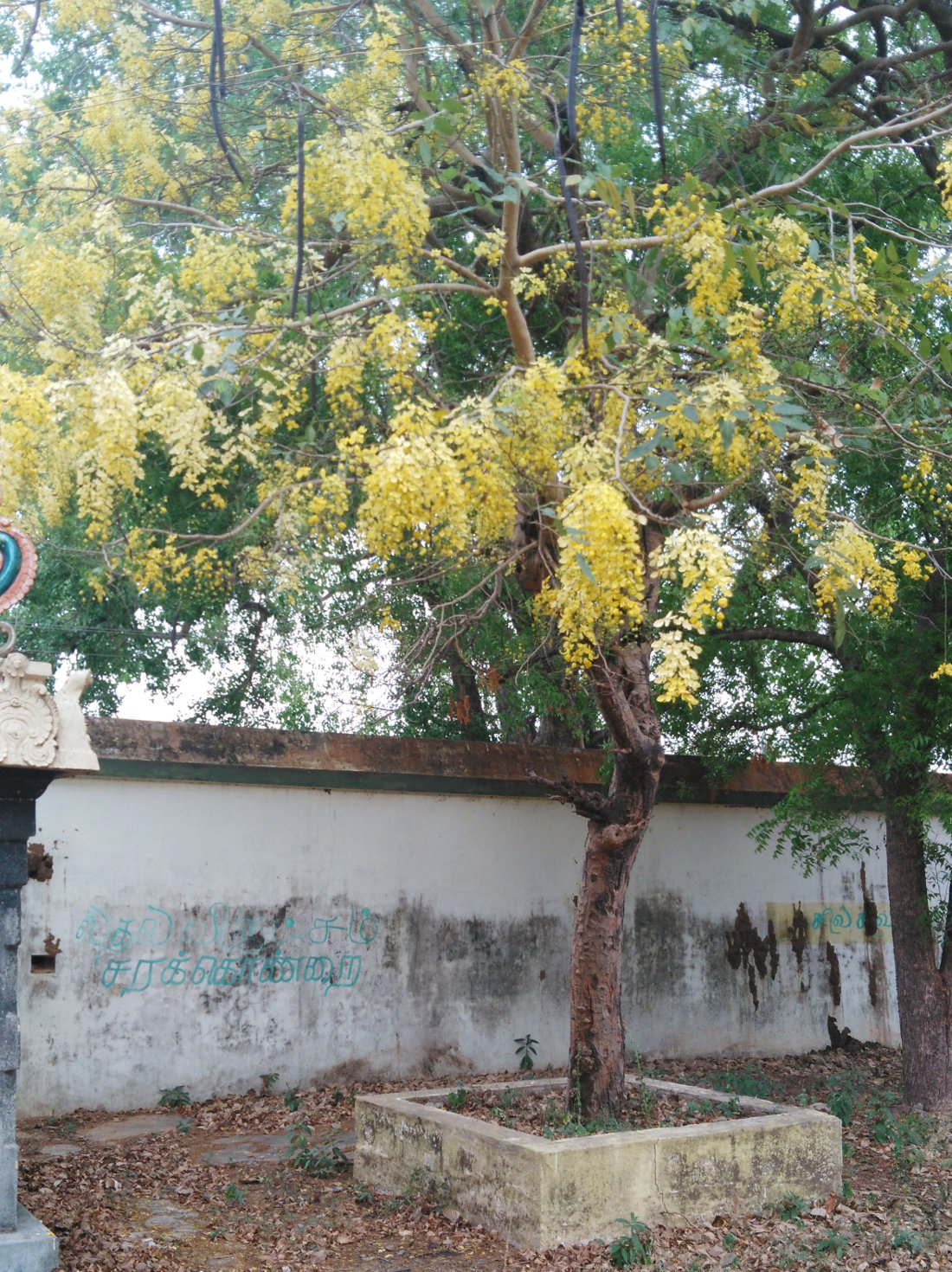 Deities in the temple
Other than the shrines of Lord Shiva and Goddess Parvathy, shrines and idols of lords Vinayakar, Murugan, Saraswathi, Viswanathar with Visalakshi, Sirappuli Nayanar, Moovar, Sundarar with his wives Sangili Nachiyar and Paravai Nachiyar, Mahalingam, Balamurugan, Arunagirinathar, Gajalakshmi, Kailayanathar, Parvathavarthini, Vayu Lingam, Theyu Lingam, Kochengat Cholan, Appu Lingam, Navagraham, Chandikeswarar, Kalabairavar, Bairavar and Suryan can be seen in the corridors.
In the "koshtam" (place surrounding the sanctum sanctorum), idols of Agasthiyar, Narthana Vinayakar, Dakshinamurthy, Lingothbavar, Brahma and Durgai can be seen.
There is a separate shrine for the procession idol of "Sri Aayirathil oruvar". This lord is very famous but, due to security reasons, this idol has been transferred to some other place for safekeeping. A photograph of the lord is kept in its place.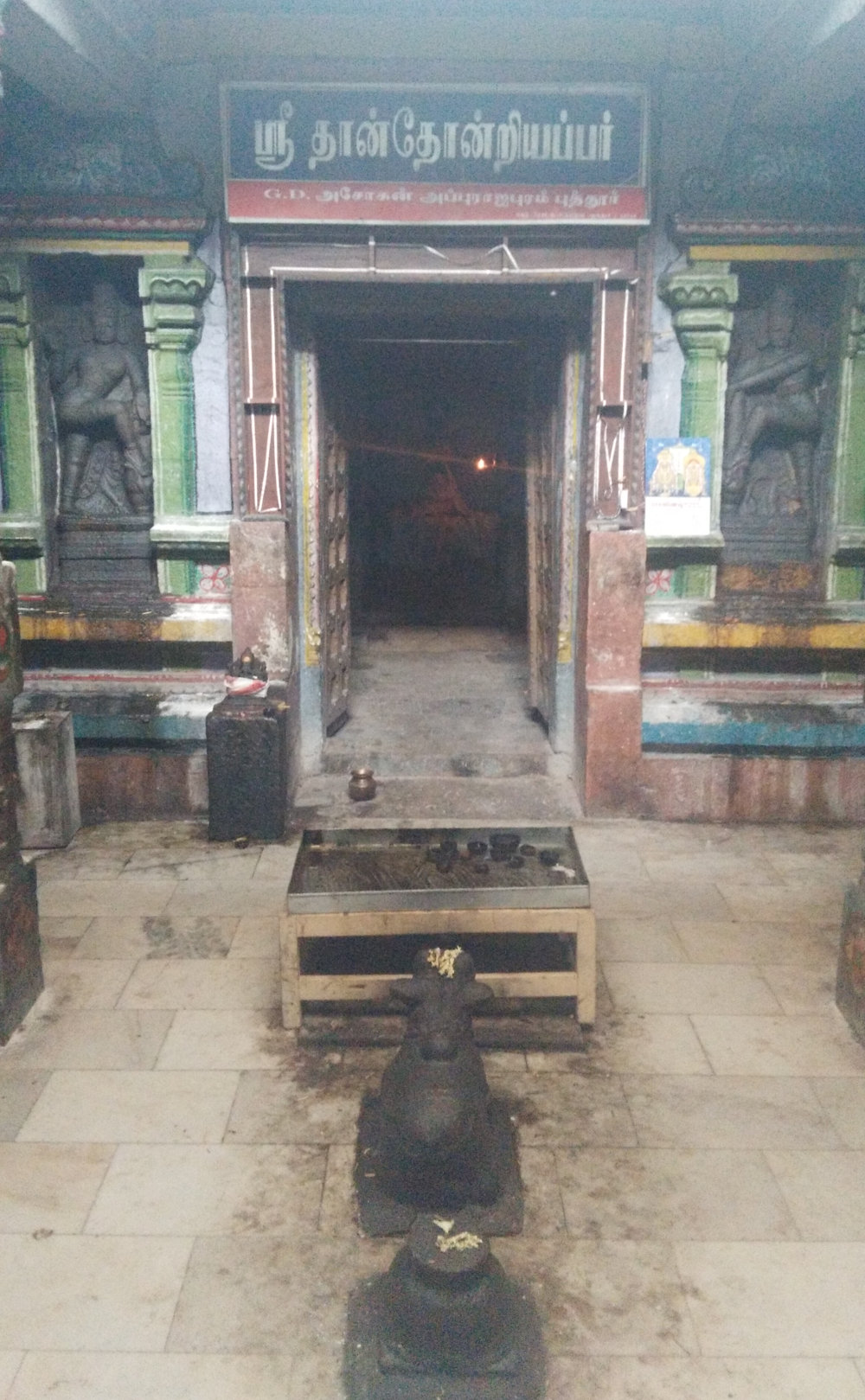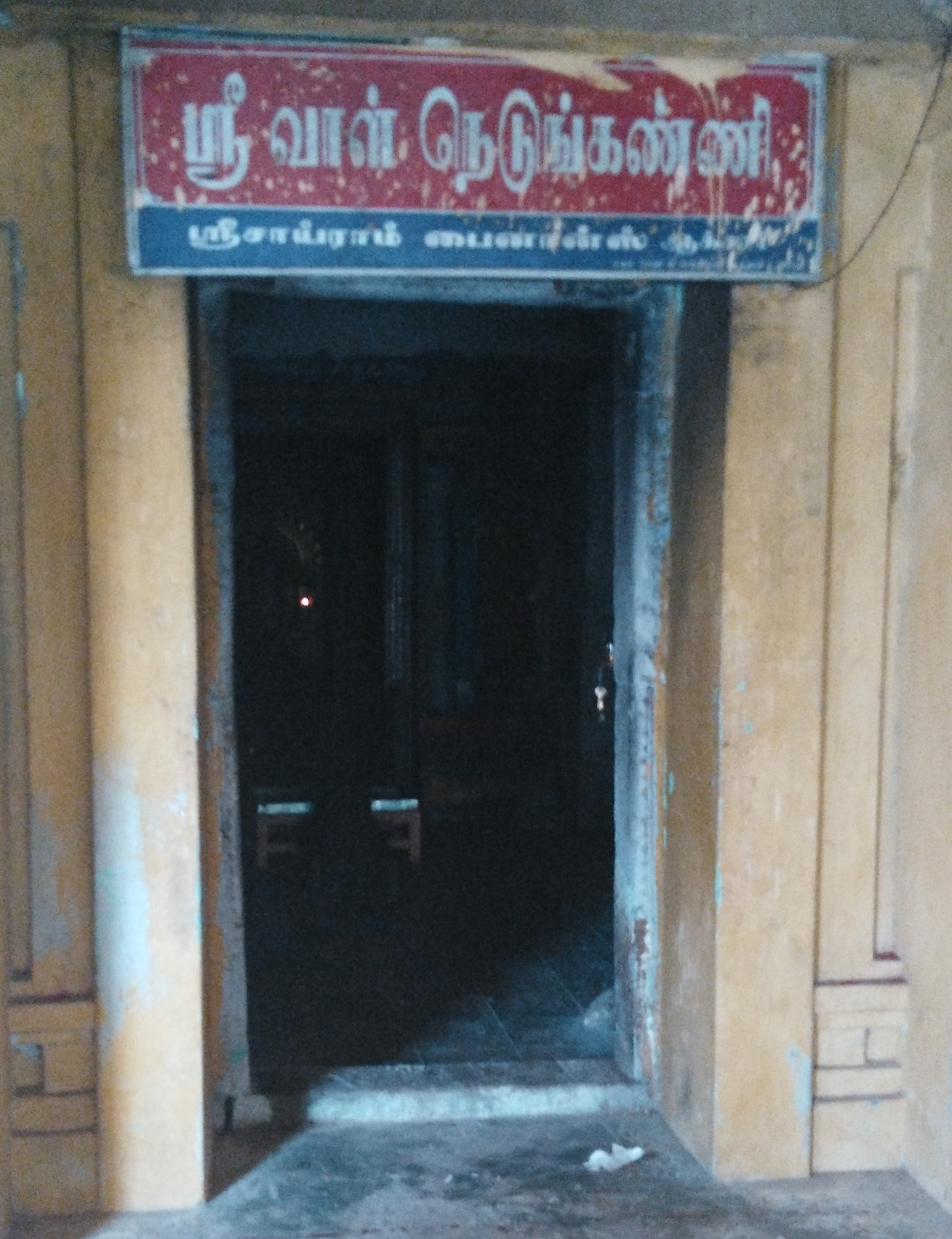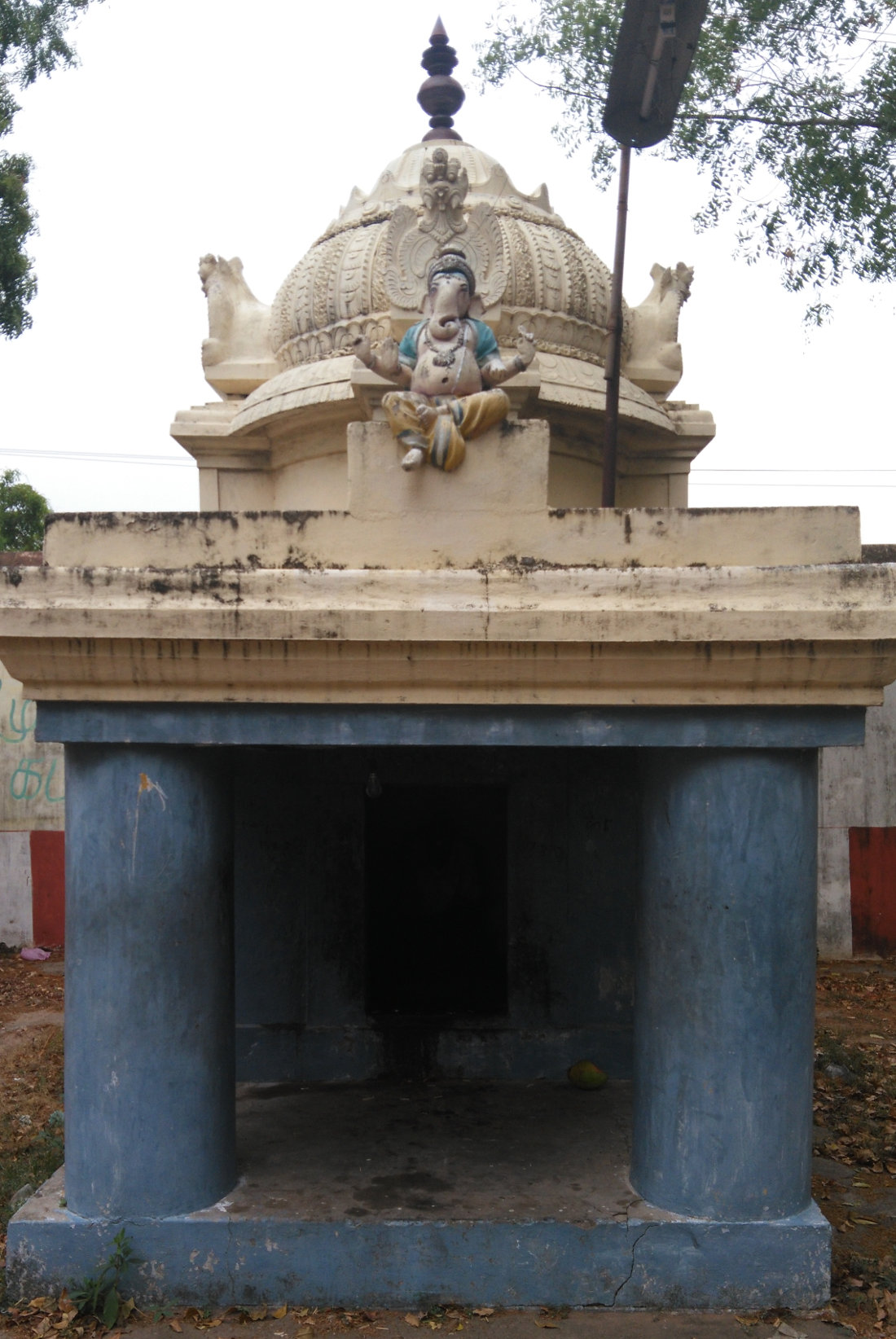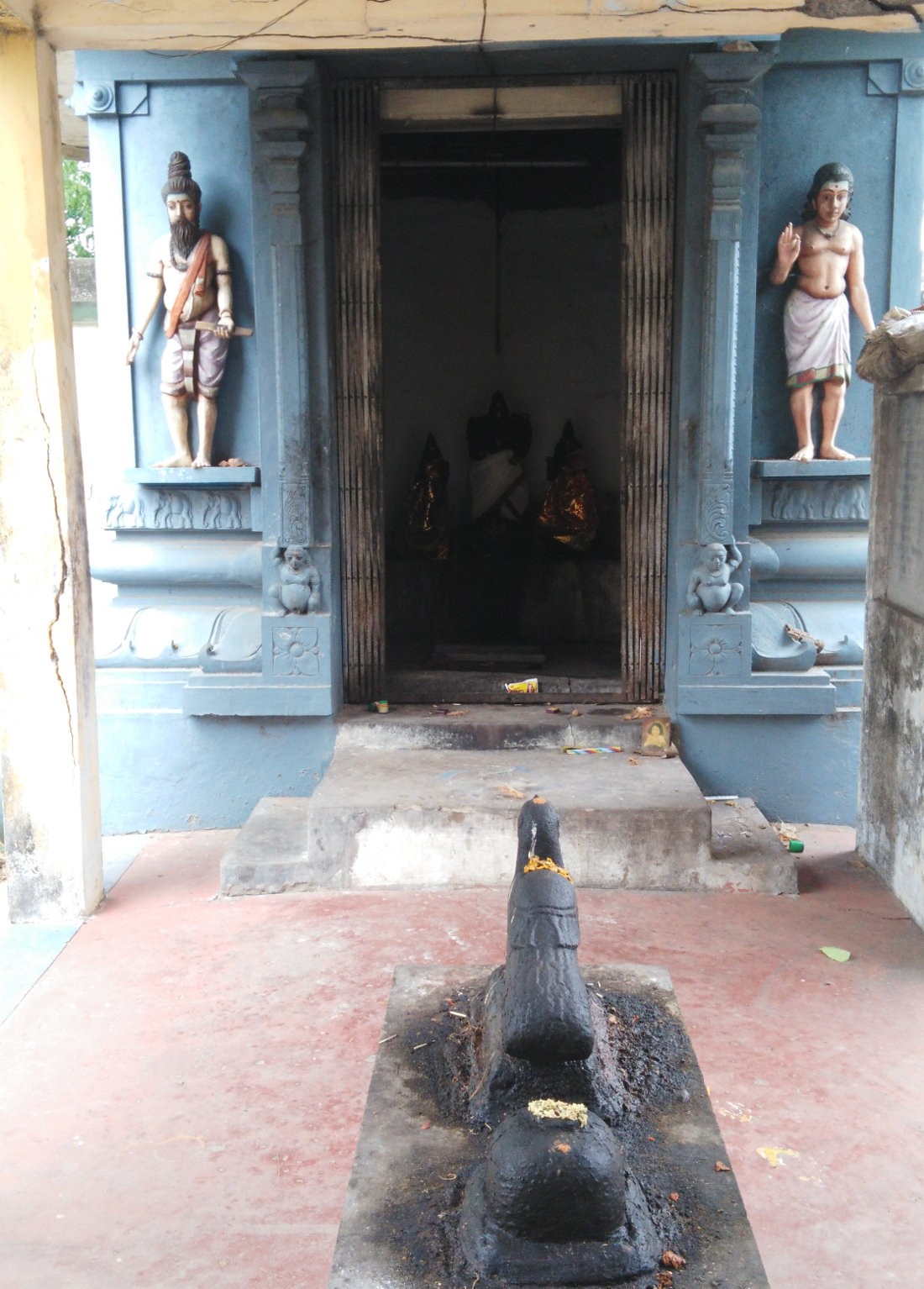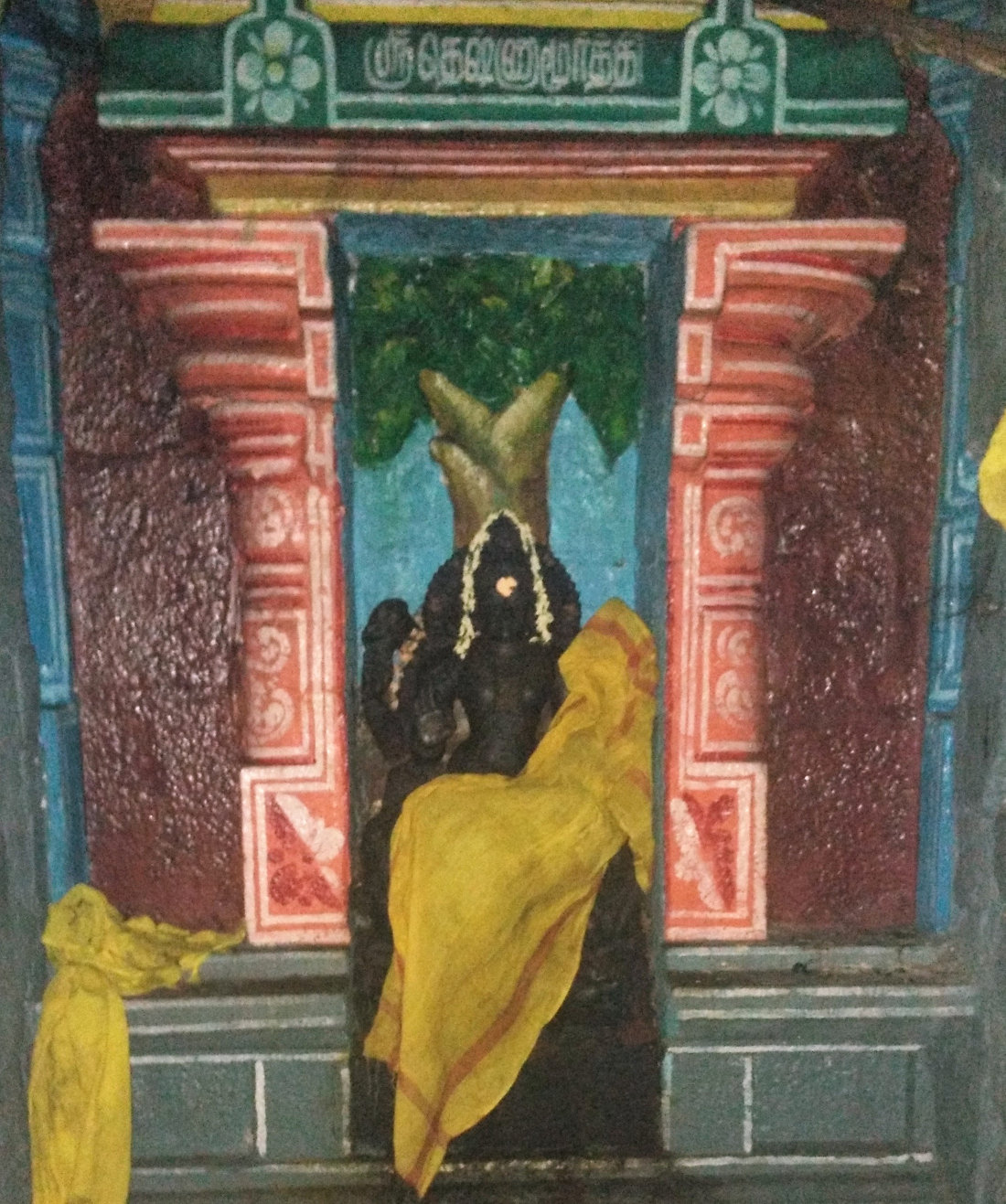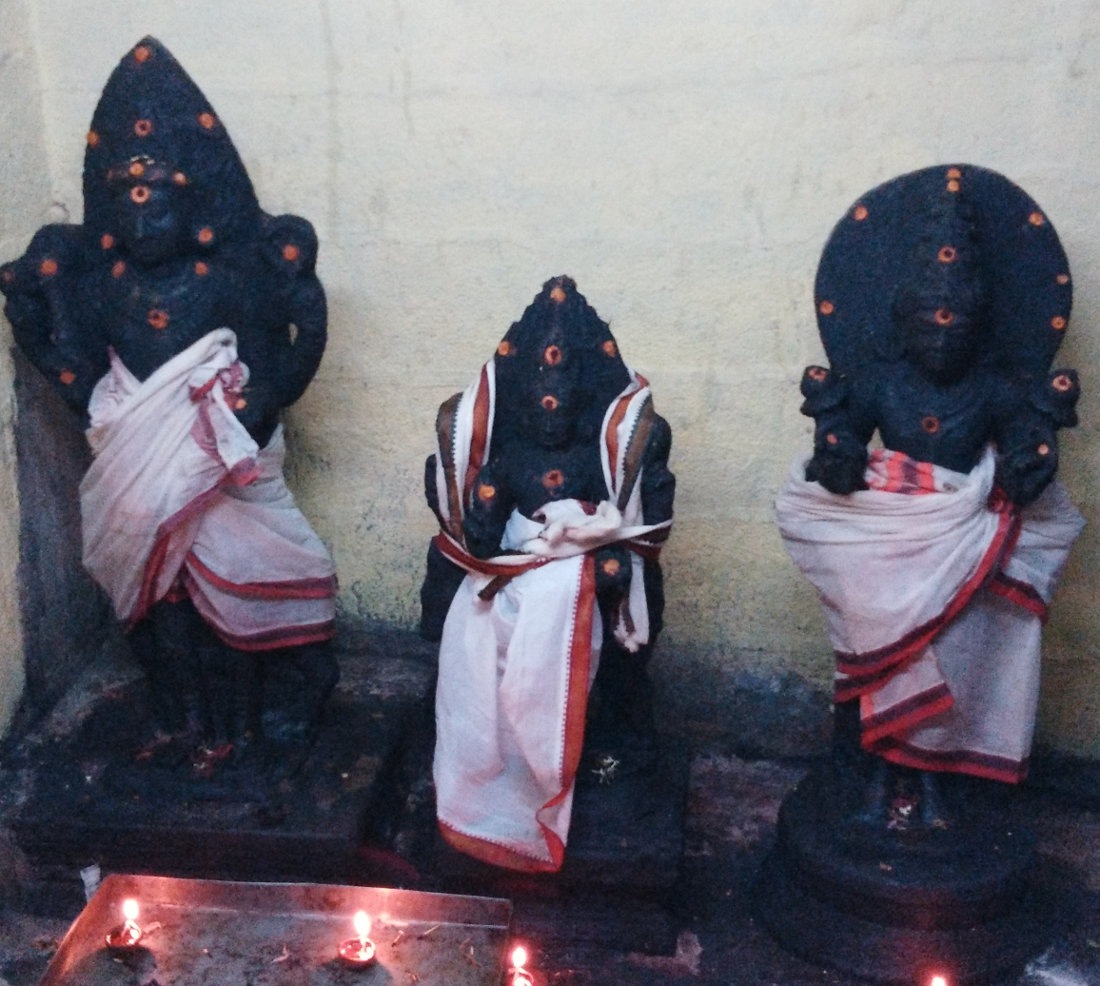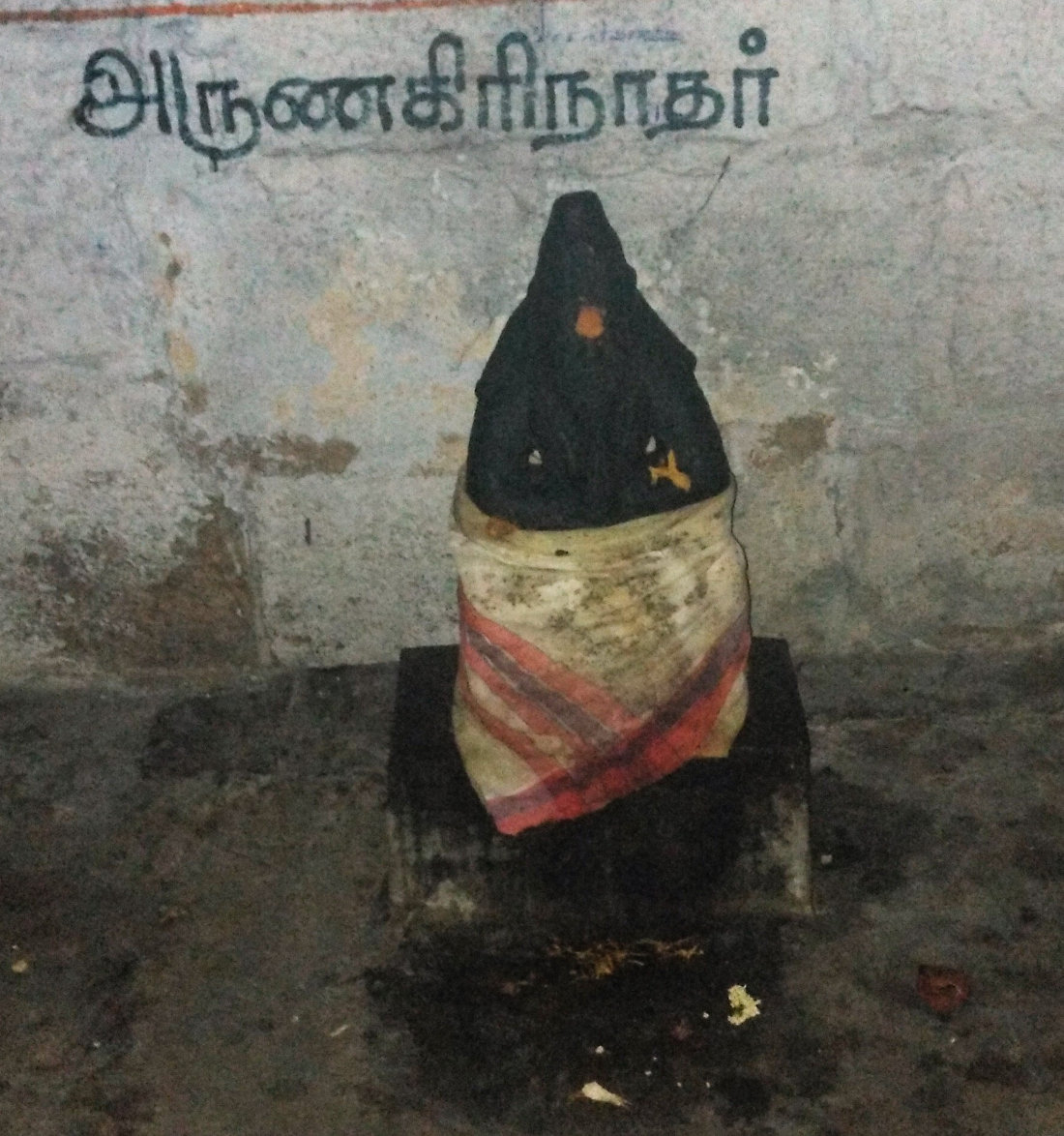 Salient Features
In this temple, the shrines of both Lord Shiva and Goddess Parvathy are facing east.
It is believed that King Kochengat Chola built about 70 "Madakkoils". The distinguishing feature of a Madakkoil is that it is not easily approachable by an elephant. He built these temples at an elevation and there are a few steps that need to be climbed before seeing the lord. Also, the sanctum sanctorum's (Karpagragam) entrance is narrow such that no elephant can enter it.
There is a separate shrine for Goddess Saraswathy here.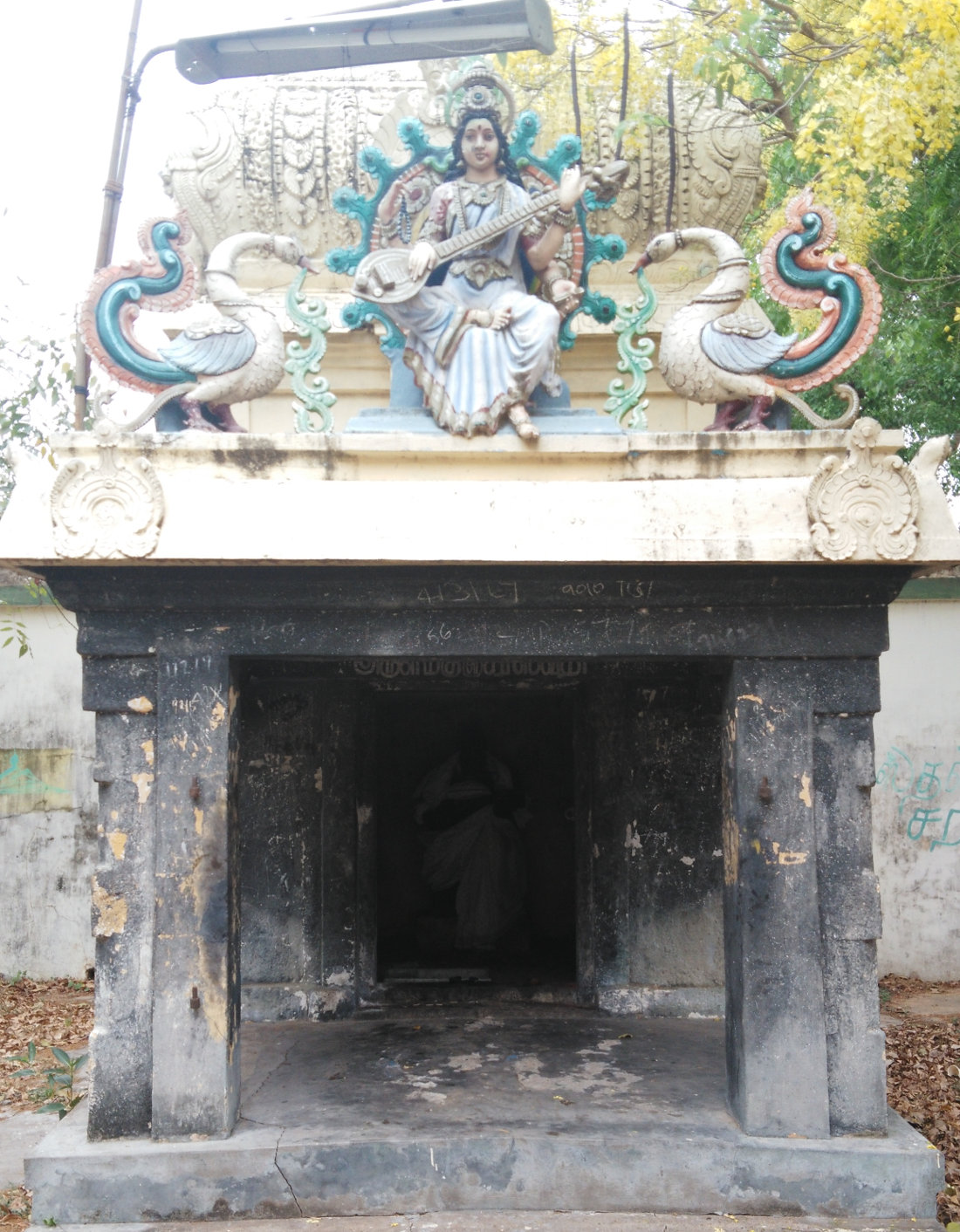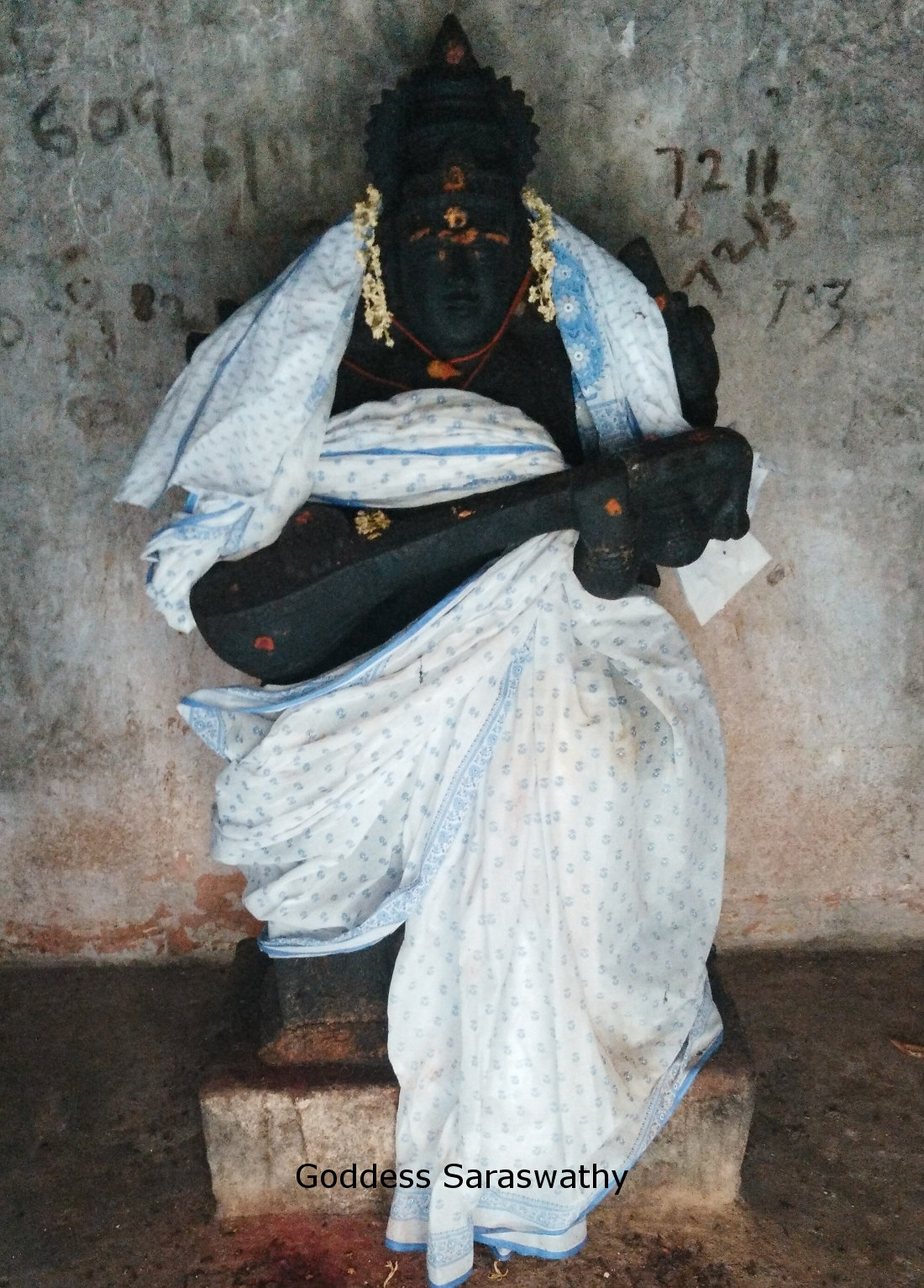 The shrine of Lord Murugan is in the form of a chariot and it looks very beautiful.
In his hymn of this temple, Saint Thirugnanasambanthar praised the learned brahmins and the devout devotees of Aakkur village.
This is the birth place of Sirappuli Nayanar, one of the revered 63 Nayanmars. It is believed that he always served food to devotees without saying "no" to anyone and at any time. It is believed that he attained salvation here.
Saint Arunagirinadhar has sang songs in praise of Lord Murugan of this temple in his revered Thirupugazh.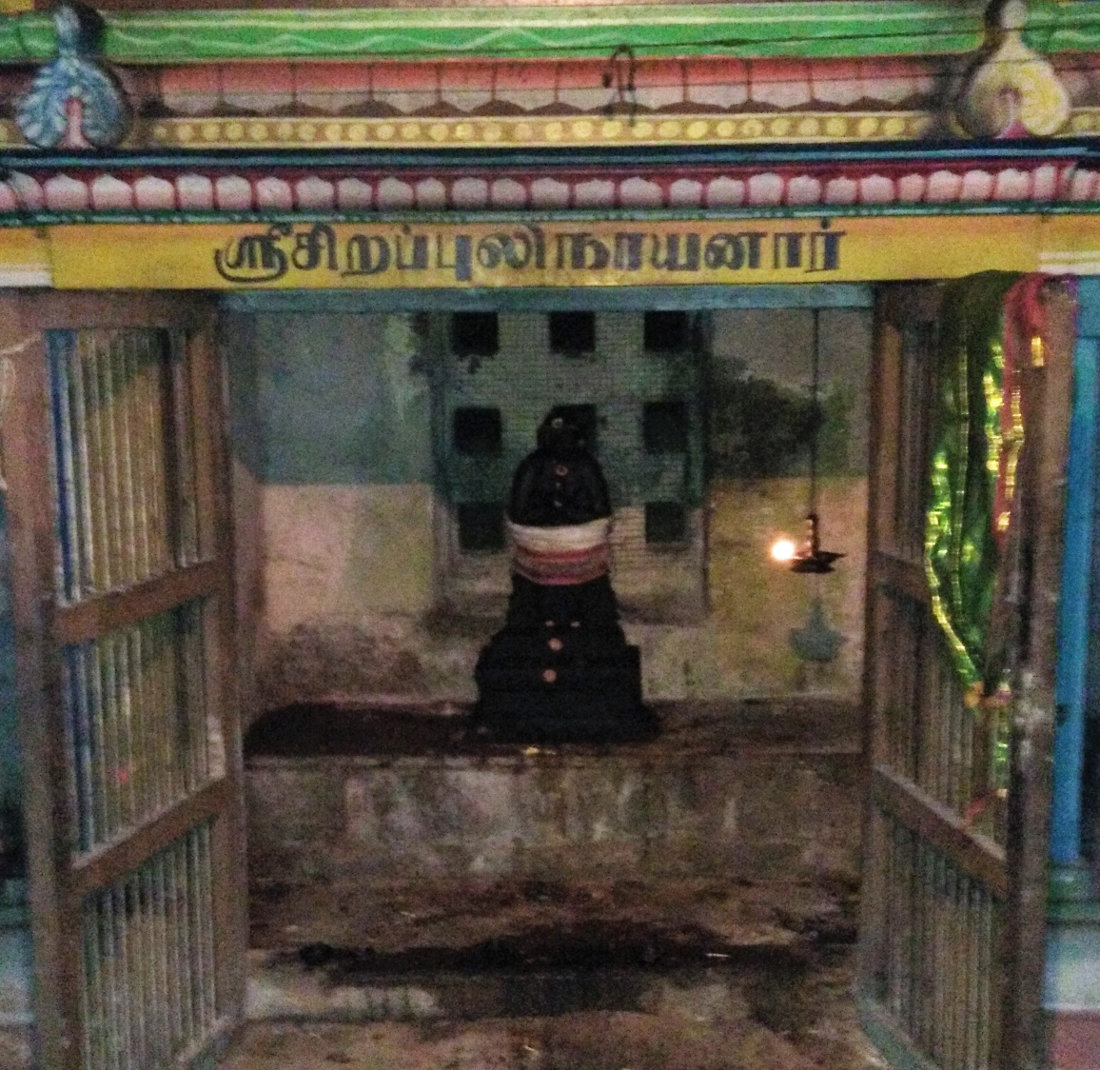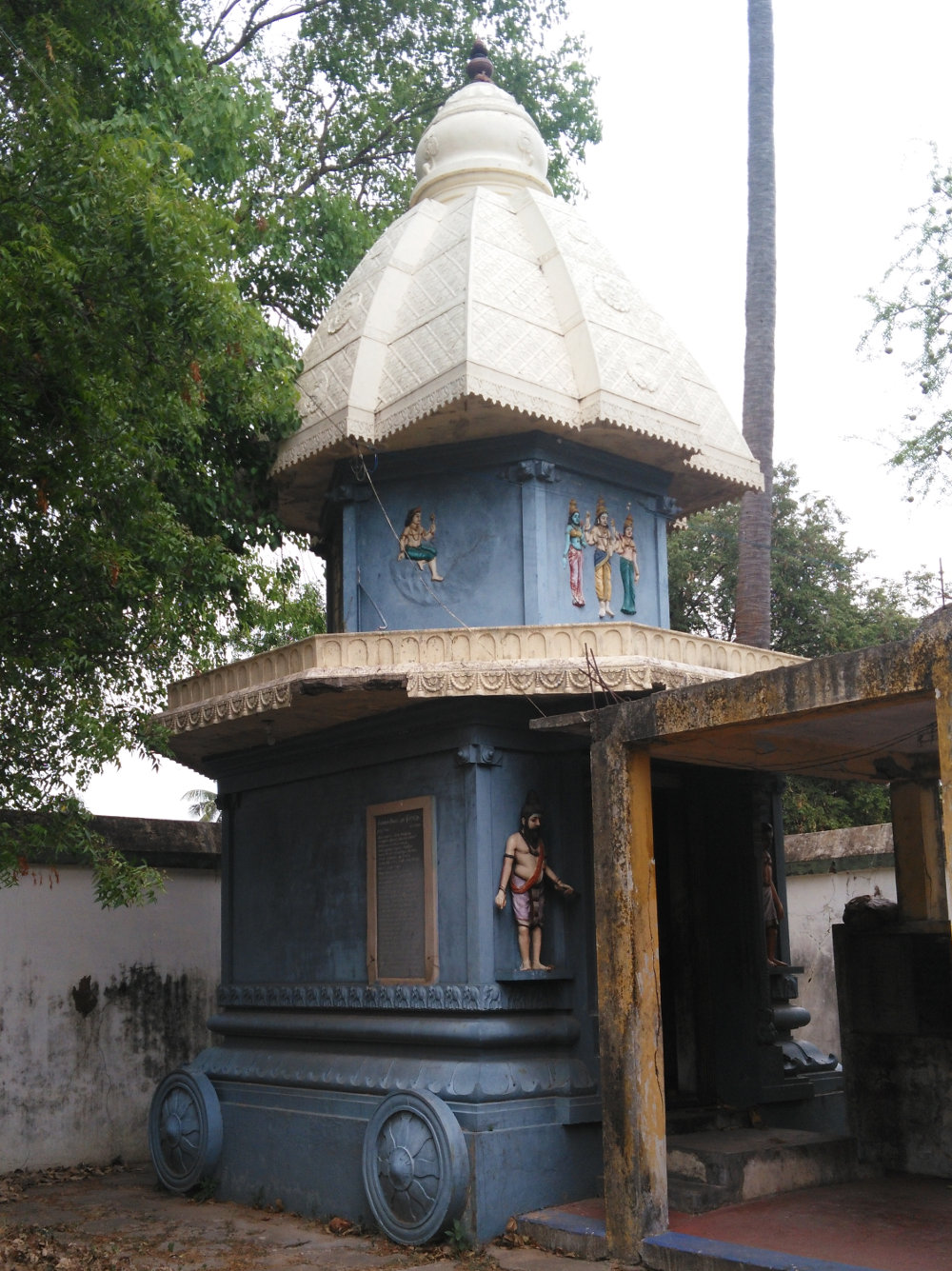 Greatness of this temple
It is believed that those seeking "santhana prapthi" (child boon) can pray to the lord here.
Devotees also believe that by worshiping the lord here, obstacles from their marriage proposals will be removed.
Important Festivals
Some of the important festivals celebrated in the temple are –
Vinayakar Chaturthi in the Tamil month of Aavani (Aug-Sept),
Thiru Karthikai in the Tamil month of Karthikai (Nov-Dec),
Thiruvadhirai in the Tamil month of Markazhi (Dec-Jan),
Makara Sankranthi in the Tamil month of Thai (Jan-Feb) and
Shivrathri in the Tamil month of Masi (Feb-Mar).
108-conchs abhishekam is performed to the lord in the Tamil month of Karthikai on all Mondays (Somavaaram).
Sirappuli Nayanar's "guru poojai" on the Pooradam star day in the Tamil month of Karthikai (Nov-Dec) is also celebrated in a grand manner.
Pradosham and Pournami are also observed regularly.
Temple Timings
From 08:00 AM to 11:00 AM and from 05:00 PM to 08:00 PM.
Temple Address
Sri Thanthondreeswarar Temple,
Akkur Post,
Tharangambadi Taluk,
Nagapattinam District,
Tamil Nadu – 609301.
Tele: 098658 09768 and 097877 09742.

The temple priest Sri Nagaraja Kurukkal can be contacted at: 075022 22850.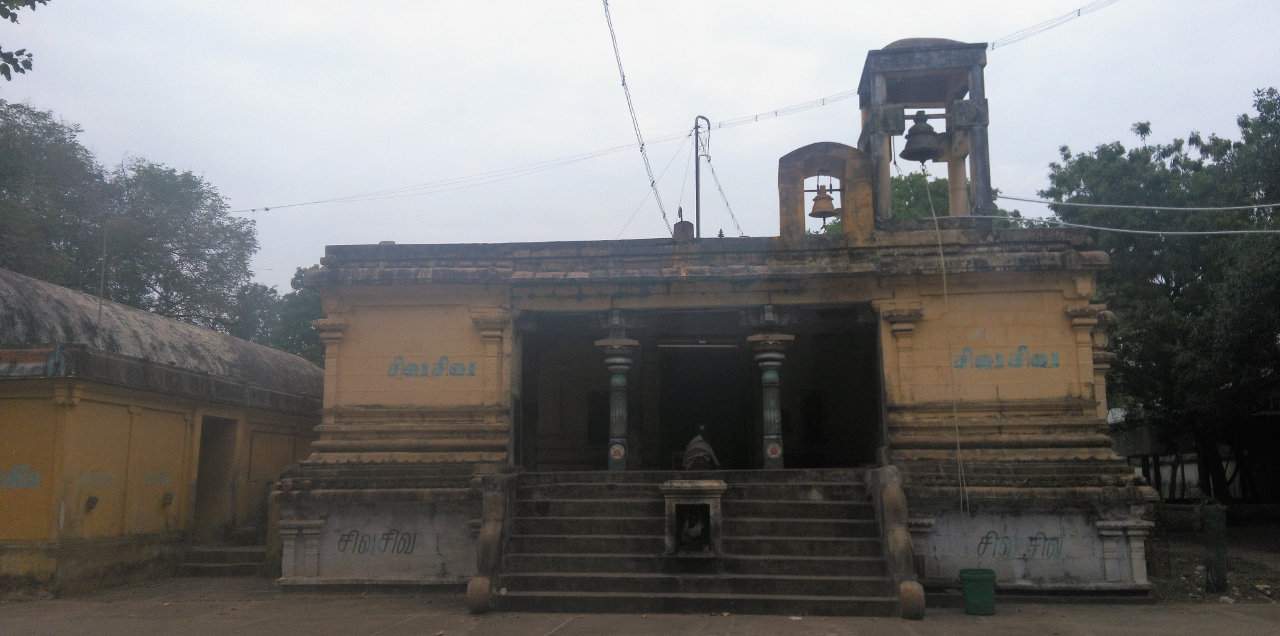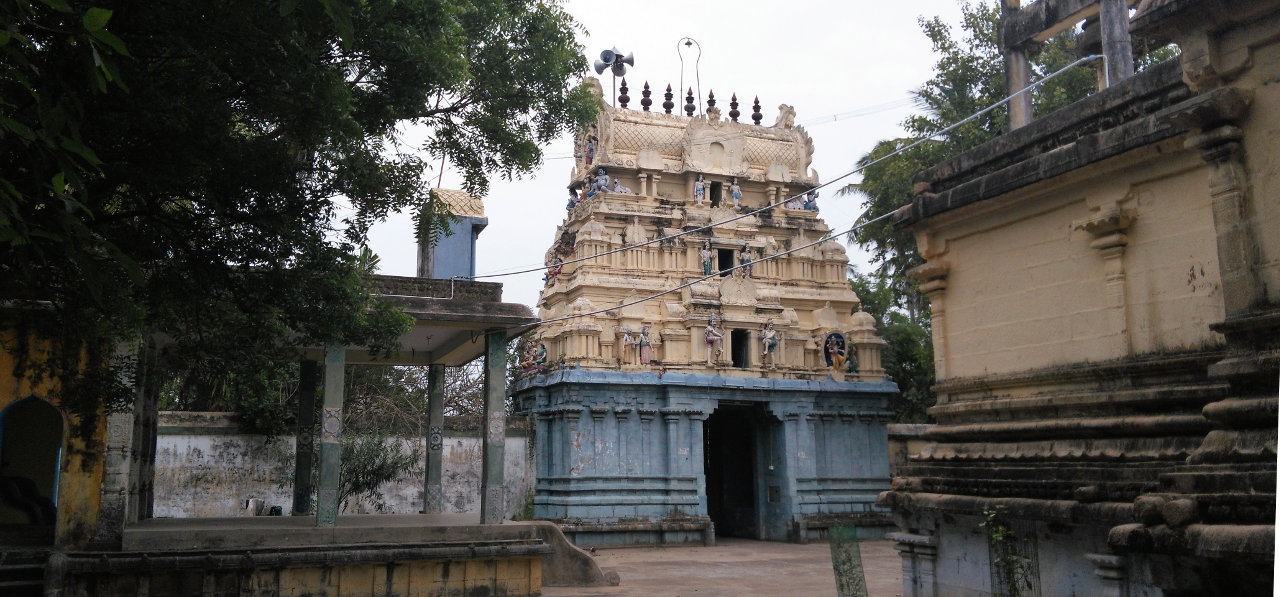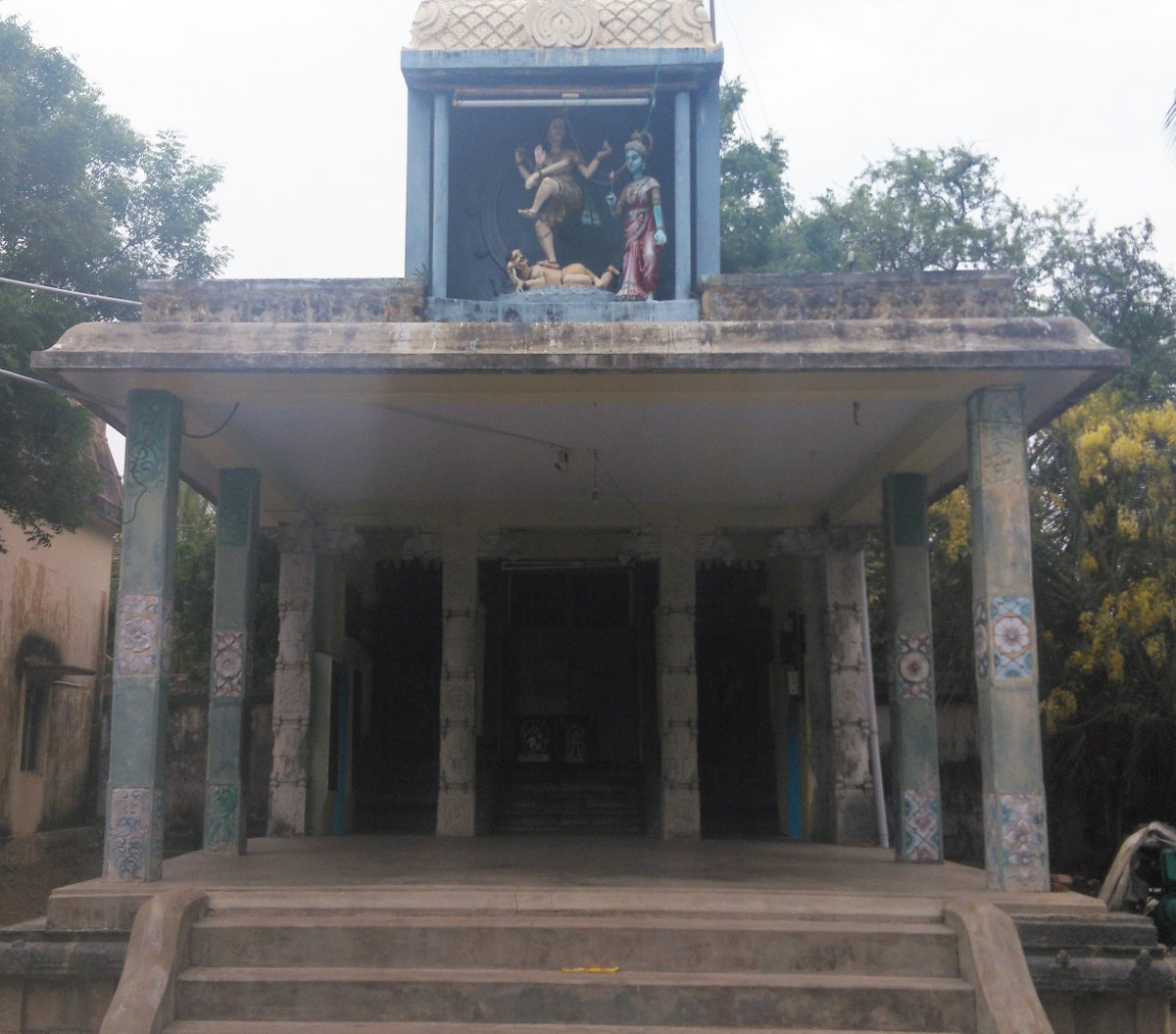 ---
Pathigam (Hymn) with English transliteration
Saint Thirugnanasambanthar visited this temple and sang this Pathigam.
Devotees visiting this temple should make it a practice to recite this Pathigam.
அக்கிருந்த ஆரமும் ஆடரவும் ஆமையும்
தொக்கிருந்த மார்பினான் தோலுடையான் வெண்ணீற்றான்
புக்கிருந்த தொல்கோயில் பொய்யிலா மெய்ந்நெறிக்கே
தக்கிருந்தார் ஆக்கூரில் தான்தோன்றி மாடமே.
"Akkiruntha āramum āṭaravum āmaiyum
thokkiruntha mārpiṉāṉ thōluṭaiyāṉ veṇṇītṟāṉ
pukkiruntha tholkōyil poyyilā meynneṟikkē
thakkirunthār ākkūril thāṉthōṉtṟi māṭamē".
நீரார வார்சடையான் நீறுடையான் ஏறுடையான்
காரார்பூங் கொன்றையினான் காதலித்த தொல்கோயில்
கூராரல் வாய்நிறையக் கொண்டயலே கோட்டகத்தில்
தாராமல் காக்கூரில் தான்தோன்றி மாடமே.
"Nīrāra vārsaṭaiyāṉ nīṟuṭaiyāṉ ēṟuṭaiyāṉ
kārārpūṅ koṉtṟaiyiṉāṉ kāthaliththa tholkōyil
kūrāral vāyniṟaiyak koṇṭayalē kōṭṭakaththil
thārāmal kākkūril thāṉthōṉtṟi māṭamē".
வாளார்கண் செந்துவர்வாய் மாமலையான் றன்மடந்தை
தோளாகம் பாகமாப் புல்கினான் தொல்கோயில்
வேளாள ரென்றவர்கள் வள்ளன்மையான் மிக்கிருக்கும்
தாளாளர் ஆக்கூரில் தான்தோன்றி மாடமே.
"Vāḷārkaṇ senthuvarvāy māmalaiyāṉ tṟaṉmaṭanthai
thōḷākam pākamāp pulkiṉāṉ tholkōyil
vēḷāḷa reṉtṟavarkaḷ vaḷḷaṉmaiyāṉ mikkirukkum
thāḷāḷar ākkūril thāṉthōṉtṟi māṭamē".
கொங்குசேர் தண்கொன்றை மாலையினான் கூற்றடரப்
பொங்கினான் பொங்கொளிசேர் வெண்ணீற்றான் பூங்கோயில்
அங்கம்ஆ றோடும் அருமறைகள் ஐவேள்வி
தங்கினார் ஆக்கூரில் தான்தோன்றி மாடமே.
"Koṅkusēr thaṇkoṉtṟai mālaiyiṉāṉ kūtṟaṭarap
poṅkiṉāṉ poṅkoḷisēr veṇṇītṟāṉ pūṅkōyil
aṅkamā ṟōṭum arumaṟaikaḷ aivēḷvi
thaṅkiṉār ākkūril thāṉthōṉtṟi māṭamē".
வீக்கினான் ஆடரவம் வீந்தழிந்தார் வெண்டலையென்
பாக்கினான் பலகலன்க ளாதரித்துப் பாகம்பெண்
ஆக்கினான், தொல்கோயில் ஆம்பலம்பூம் பொய்கைபுடை
தாக்கினார் ஆக்கூரில் தான்தோன்றி மாடமே.
"Vīkkiṉāṉ āṭaravam vīnthazhinthār veṇṭalaiyeṉ
pākkiṉāṉ palakalaṉka ḷāthariththup pākampeṇ
ākkiṉāṉ, tholkōyil āmpalampūm poykaipuṭai
thākkiṉār ākkūril thāṉthōṉtṟi māṭamē".
பண்ணொளிசேர் நான்மறையான் பாடலினோ டாடலினான்
கண்ணொளிசேர் நெற்றியினான் காதலித்த தொல்கோயில்
விண்ணொளிசேர் மாமதியந் தீண்டியக்கால் வெண்மாடம்
தண்ணொளிசேர் ஆக்கூரில் தான்தோன்றி மாடமே.
"Paṇṇoḷisēr nāṉmaṟaiyāṉ pāṭaliṉō ṭāṭaliṉāṉ
kaṇṇoḷisēr netṟiyiṉāṉ kāthaliththa tholkōyil
viṇṇoḷisēr māmathiyan thīṇṭiyakkāl veṇmāṭam
thaṇṇoḷisēr ākkūril thāṉthōṉtṟi māṭamē".
வீங்கினார் மும்மதிளும் வில்வரையால் வெந்தவிய
வாங்கினார் வானவர்கள் வந்திறைஞ்சுந் தொல்கோயில்
பாங்கினார் நான்மறையோ டாறங்கம் பலகலைகள்
தாங்கினார் ஆக்கூரில் தான்தோன்றி மாடமே.
"Vīṅkiṉār mum'mathiḷum vilvaraiyāl venthaviya
vāṅkiṉār vāṉavarkaḷ vanthiṟaiñchun tholkōyil
pāṅkiṉār nāṉmaṟaiyō ṭāṟaṅkam palakalaikaḷ
thāṅkiṉār ākkūril thāṉthōṉtṟi māṭamē".
கன்னெடிய குன்றெடுத்தான் தோளடரக் காலூன்றி
இன்னருளா லாட்கொண்ட எம்பெருமான் தொல்கோயில்
பொன்னடிக்கே நாடோ றும் பூவோடு நீர்சுமக்கும்
தன்னடியார் ஆக்கூரில் தான்தோன்றி மாடமே.
"Kaṉṉeṭiya kuṉtṟeṭuththāṉ thōḷaṭarak kālūṉtṟi
iṉṉaruḷā lāṭkoṇṭa emperumāṉ tholkōyil
poṉṉaṭikkē nāṭō ṟum pūvōṭu nīrsumakkum
thaṉṉaṭiyār ākkūril thāṉthōṉtṟi māṭamē".
நன்மையான் நாரணனும் நான்முகனுங் காண்பரிய
தொன்மையான் தோற்றங்கே டில்லாதான் தொல்கோயில்
இன்மையாற் சென்றிரந்தார்க் கில்லையென்னா தீந்துவக்குந்
தன்மையார் ஆக்கூரில் தான்தோன்றி மாடமே.
"Naṉmaiyāṉ nāraṇaṉum nāṉmukaṉuṅ kāṇpariya
thoṉmaiyāṉ thōtṟaṅkē ṭillāthāṉ tholkōyil
iṉmaiyāṟ seṉtṟiranthārk killaiyeṉṉā thīnthuvakkun
thaṉmaiyār ākkūril thāṉthōṉtṟi māṭamē".
நாமருவு புன்மை நவிற்றச் சமண்தேரர்
பூமருவு கொன்றையினான் புக்கமருந் தொல்கோயில்
சேல்மருவு பைங்கயத்துச் செங்கழுநீர் பைங்குவளை
தாமருவும் ஆக்கூரில் தான்தோன்றி மாடமே.
"Nāmaruvu puṉmai navitṟach samaṇthērar
pūmaruvu koṉtṟaiyiṉāṉ pukkamarun tholkōyil
sēlmaruvu paiṅkayaththuch cheṅkazhunīr paiṅkuvaḷai
thāmaruvum ākkūril thāṉthōṉtṟi māṭamē".
ஆடல் அமர்ந்தானை ஆக்கூரில் தான்தோன்றி
மாடம் அமர்ந்தானை மாடஞ்சேர் தண்காழி
நாடற் கரியசீர் ஞானசம் பந்தன்சொல்
பாட லிவைவல்லார்க் கில்லையாம் பாவமே.
"Āṭal amarnthāṉai ākkūril thāṉthōṉtṟi
māṭam amarnthāṉai māṭañchēr thaṇkāzhi
nāṭaṟ kariyasīr ñāṉasam banthaṉsol
pāṭa livaivallārk killaiyām pāvamē".