Visited on:16th December, 2016
Location
Neivanai is located at a distance of about 15 kms from Ulunthurpet on the Ulundurpet to Thiruvennainallur route via Adanur.
Ulunthurpet is about 45 kms from Villupuram on the Villupuram to Trichy bypass route. Also, Ulunthurpet is about 21 kms from Virudhachalam.
General Information
| | |
| --- | --- |
| Moolavar | Sri Swarnakadeswarar, Sri Vennai Appar, Sri Porkudam Koduthu Aruliya Nayanaar |
| Ambal | Sri Neelamalarkkanni, Sri Prakannayaki |
| Theertham (Holy water) | Well water / Pennai river |
| Sthala Vriksham (Sacred Tree) | Vilvam tree |
| Pathigam (Hymn) rendered by | Saint Thirugnanasambanthar |
This is one of the 276 Devara Paadal Petra Shiva Sthalams and the 10th Shiva Sthalam in Nadu Naadu.
Lord Shiva in this temple is a Swayambumurthi (self-manifested).
This temple has no main tower (Rajagopuram) and Dwajasthambam (flag post). It has a single corridor.
History of the Temple
This is one of the ancient temples of the erstwhile Thirumunaippadi Nadu. There are stone inscriptions in this temple dating back to the period of the Chola King Kulothungan-I. The lord's name is inscribed as "Sri Porkudam Kodutharulia Nayanar" meaning "the lord who gifted a pot full of gold".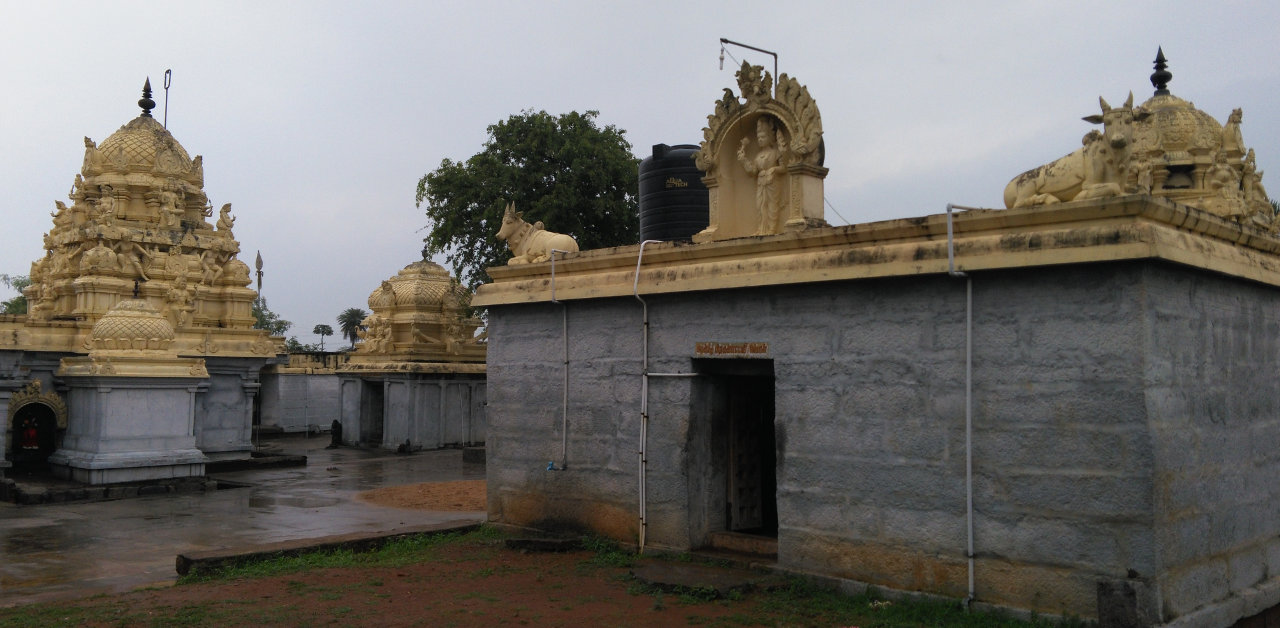 Legend
It is believed that sages Sanaka, Sanatana, Sanandhana and Sanatkumara have worshipped Lord Shiva here. These four saints are collectively called "Kumaras" or "Sanakadi". These four sages are believed to have roamed the universe in the form of young children. As per Hindu mythology, they are described as the "first mind-born-sons" (Manasaputras) or spiritual sons of Lord Brahma. They are the disciples of Lord Dakshinamurthy.
The legend is that once this place was very fertile with paddy fields yielding plentiful harvest. The people were happy and prosperous which made them forget Lord Shiva. Angered by this, the lord directed Varuna, the God of rain, to cause a downpour in the region. Due to incessant rains, the lakes, tanks and all other water bodies began to flood. Fearing for their safety, people ran to the lord to seek his intervention.
Lord Shiva came there disguised as a youth and asked them to bring all the paddy bags from their homes and build a dam to prevent further calamity. Though the people lost all their possessions, they praised the youth as their saviour. He said that God was the giver of prosperity and they should not be ungrateful to him. The young man informed the people that there was a pot of gold (Swarna) in the well and they can take it to recover the loss of their harvest. Thereafter the young man disappeared and in his place, Lord Shiva appeared as a Swaymabu lingam.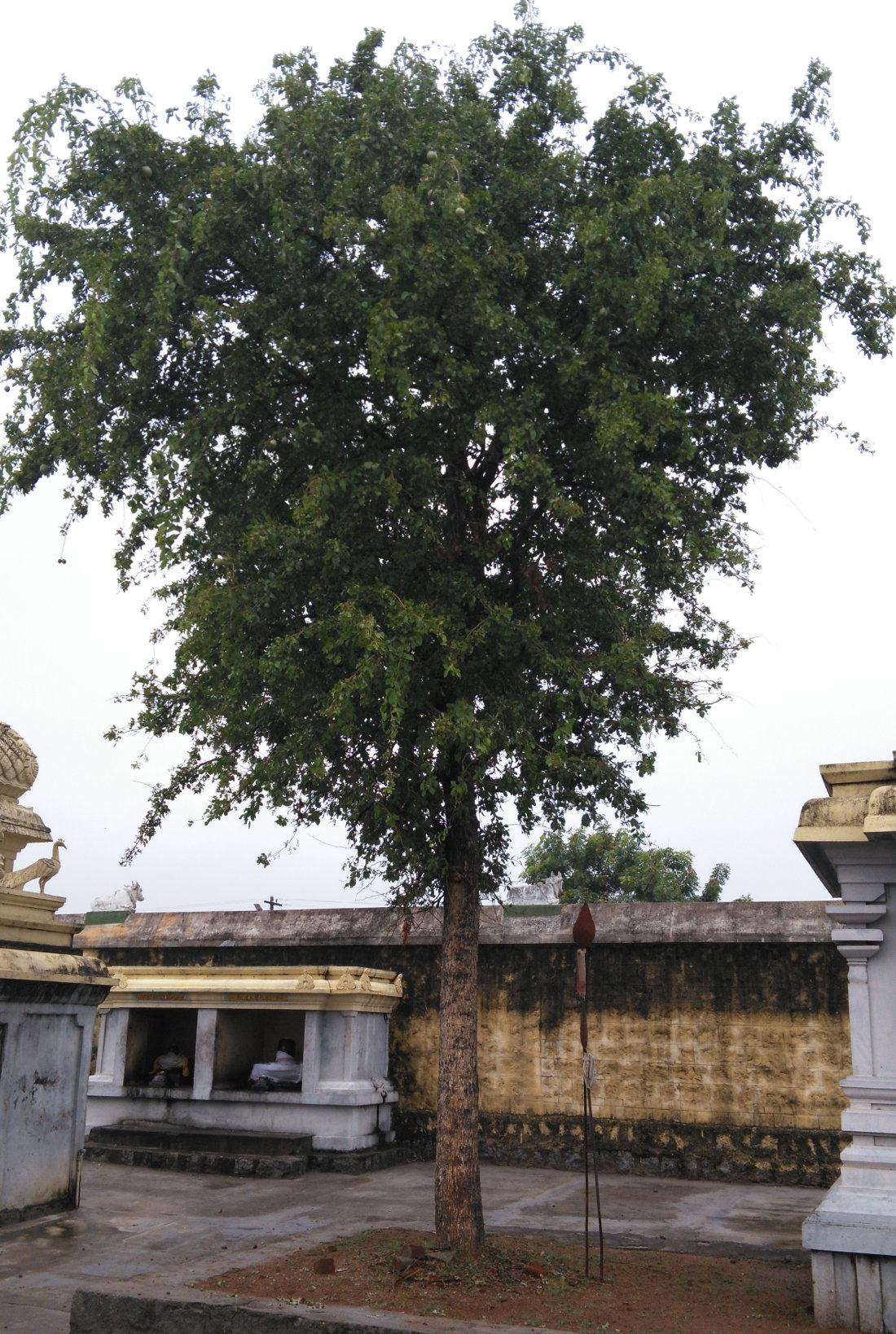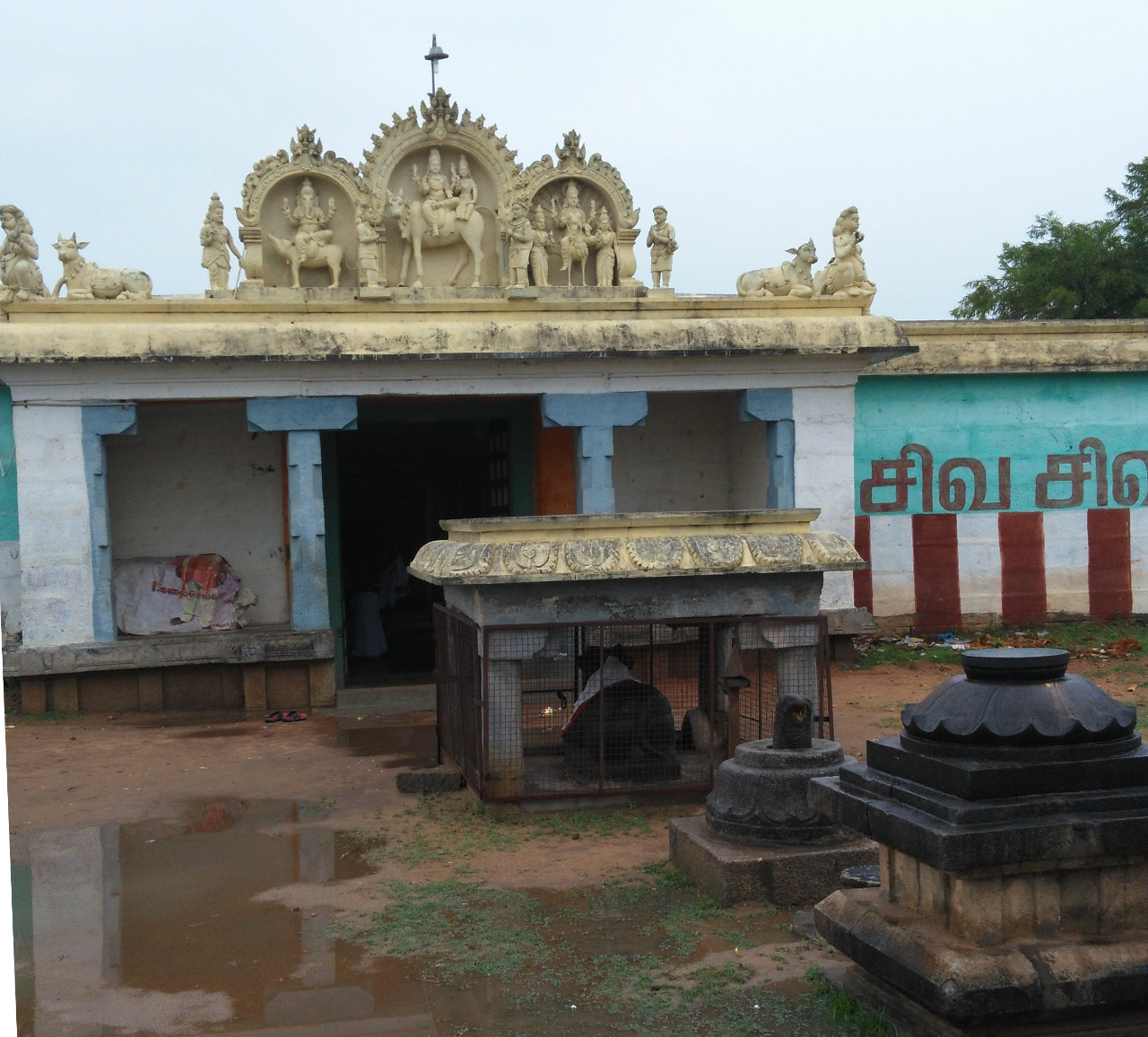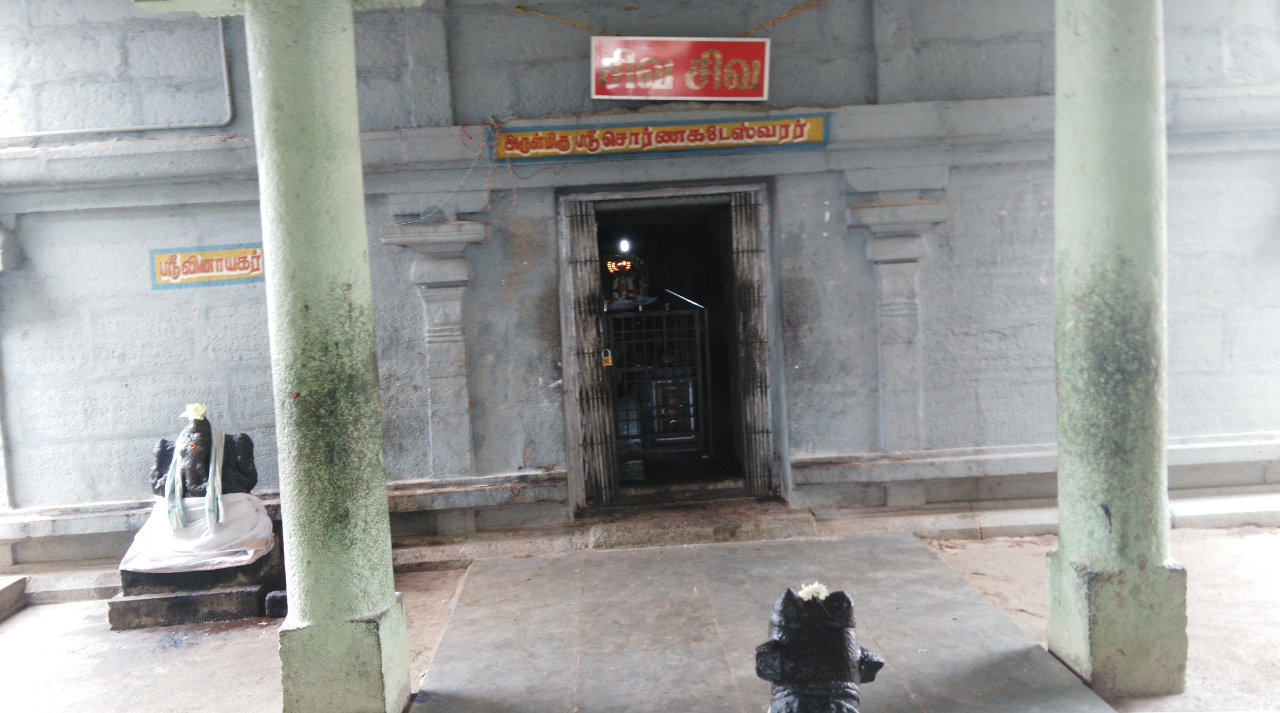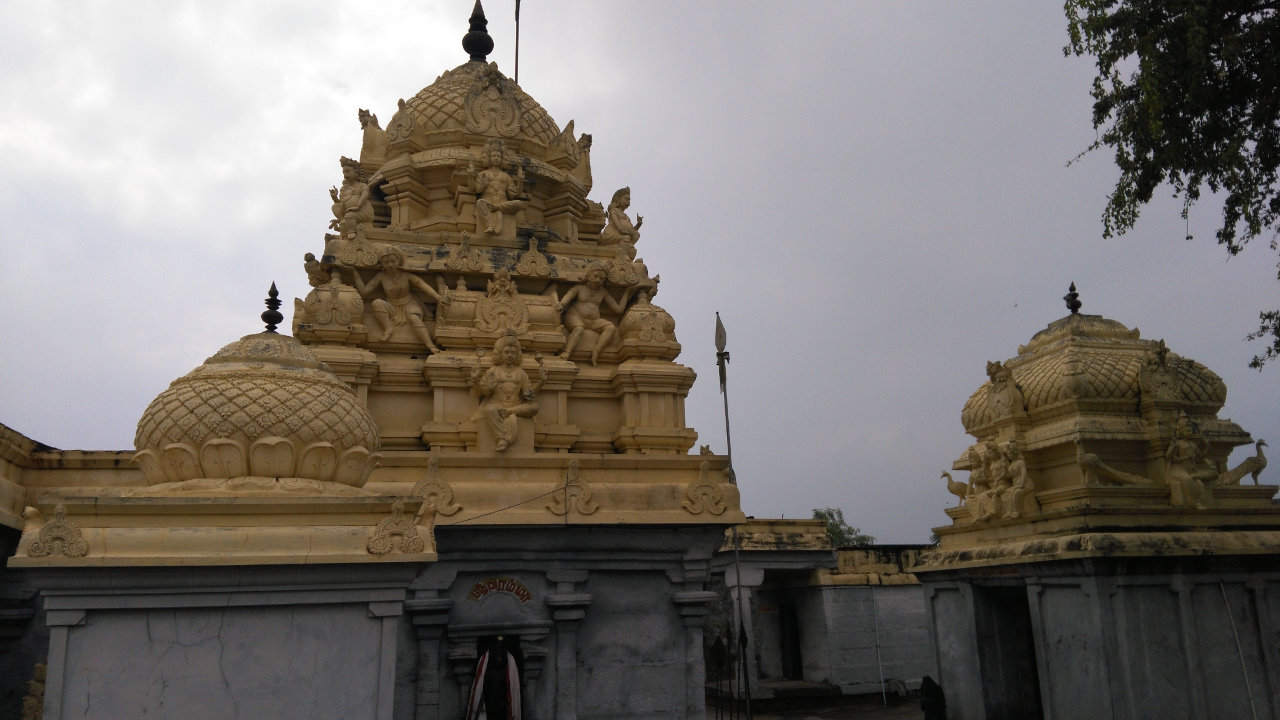 As the lord is believed to have gifted a pot of gold (Swarna in Tamil), he is also praised as Sri Swarnakadeswarar. Since Lord Shiva himself helped build the dam (Anai in Tamil) with paddy (Nel in Tamil), the place was named Nel Anai which later changed to Neivanai.
Another legend associated with this temple is that of Saint Gnanasambanthar. During his pilgrimage, he reached this place late in the evening and was having trouble finding the temple. The lord sent Goddess Parvathi to guide Sambanthar to the temple. The place from where she called the child saint is called "Ethalavadi". Overjoyed that the Goddess herself had come to take him to the temple, Sambanthar danced and sang the praise of Lord Shiva. A beautiful idol of Gnanasambanthar in dancing form can be seen here.
Deities in the temple
Other than the shrines of the main deities, there are shrines and idols of lords Vinayakar, Nataraja, Murugan with his consorts, Selva Vinayakar, Nalvar, Dakshinamurthy, Brahma, Spadika Lingam, Lingothbavar, Navagraham, Kasi Viswanathar and Visalakshi, Lakshmi Naarayanar, Durgai, Chandikeswarar and Chandikeswari.
Idols of Bairavar, Suryan and Chandiran can also be seen in the corridors.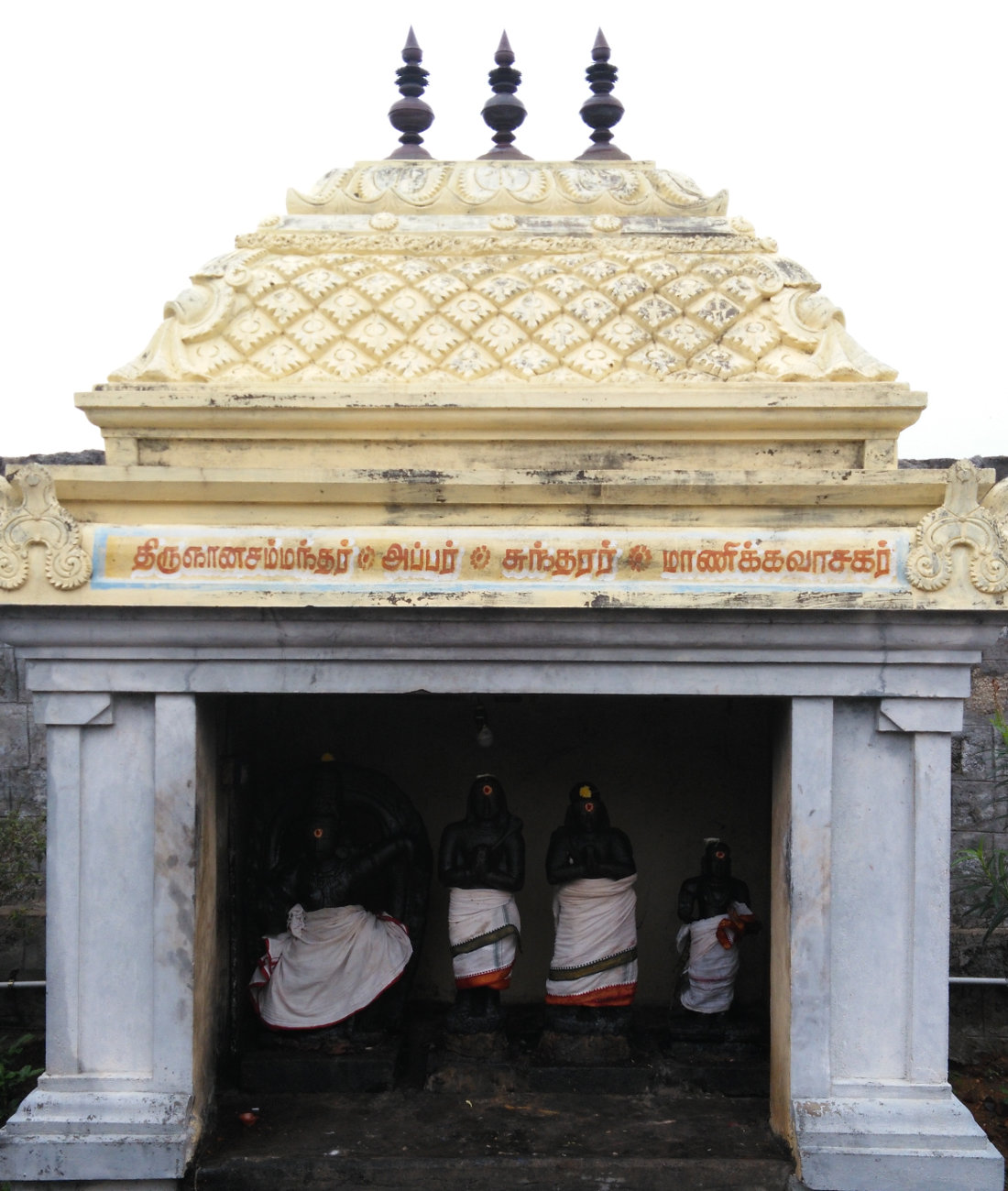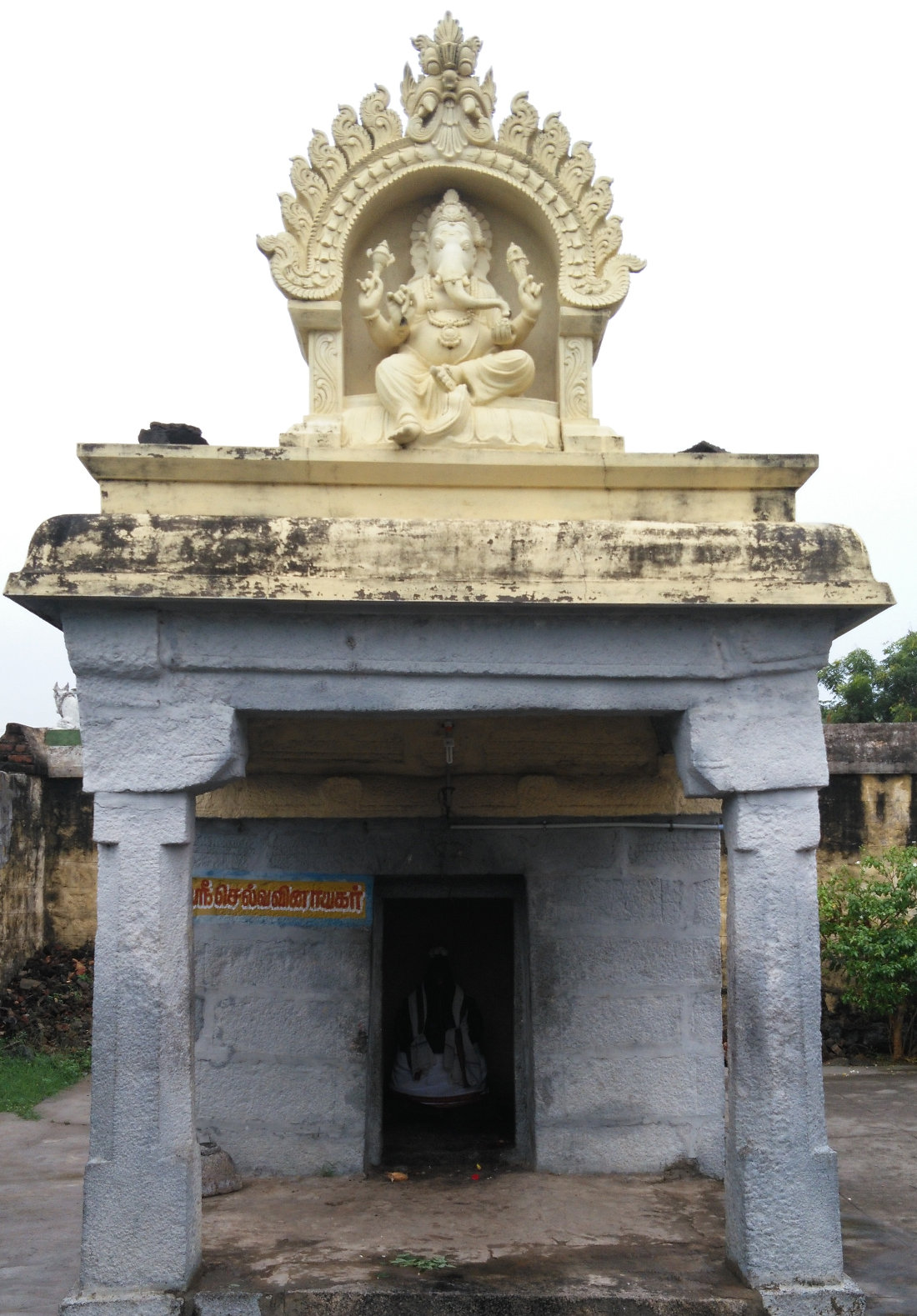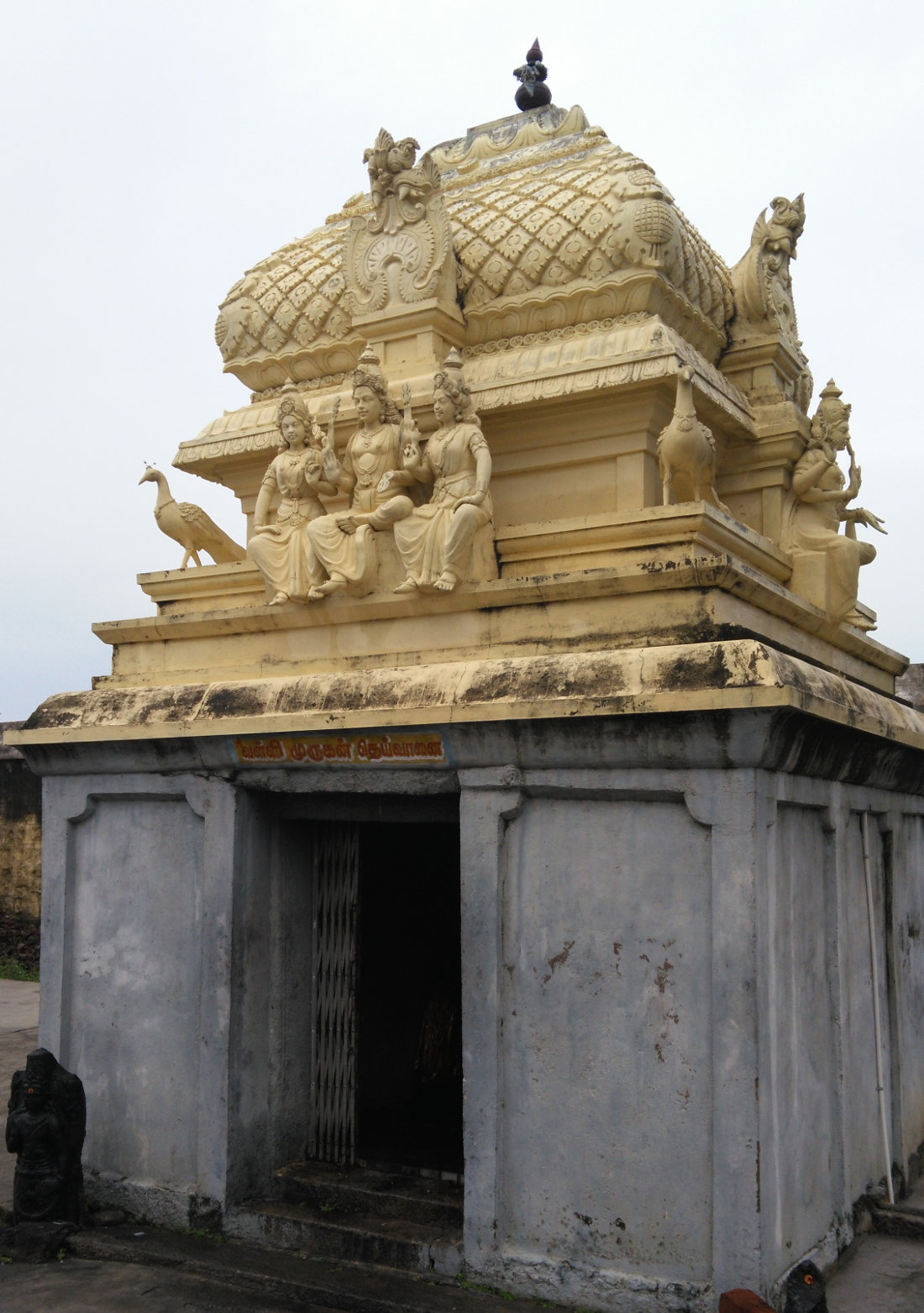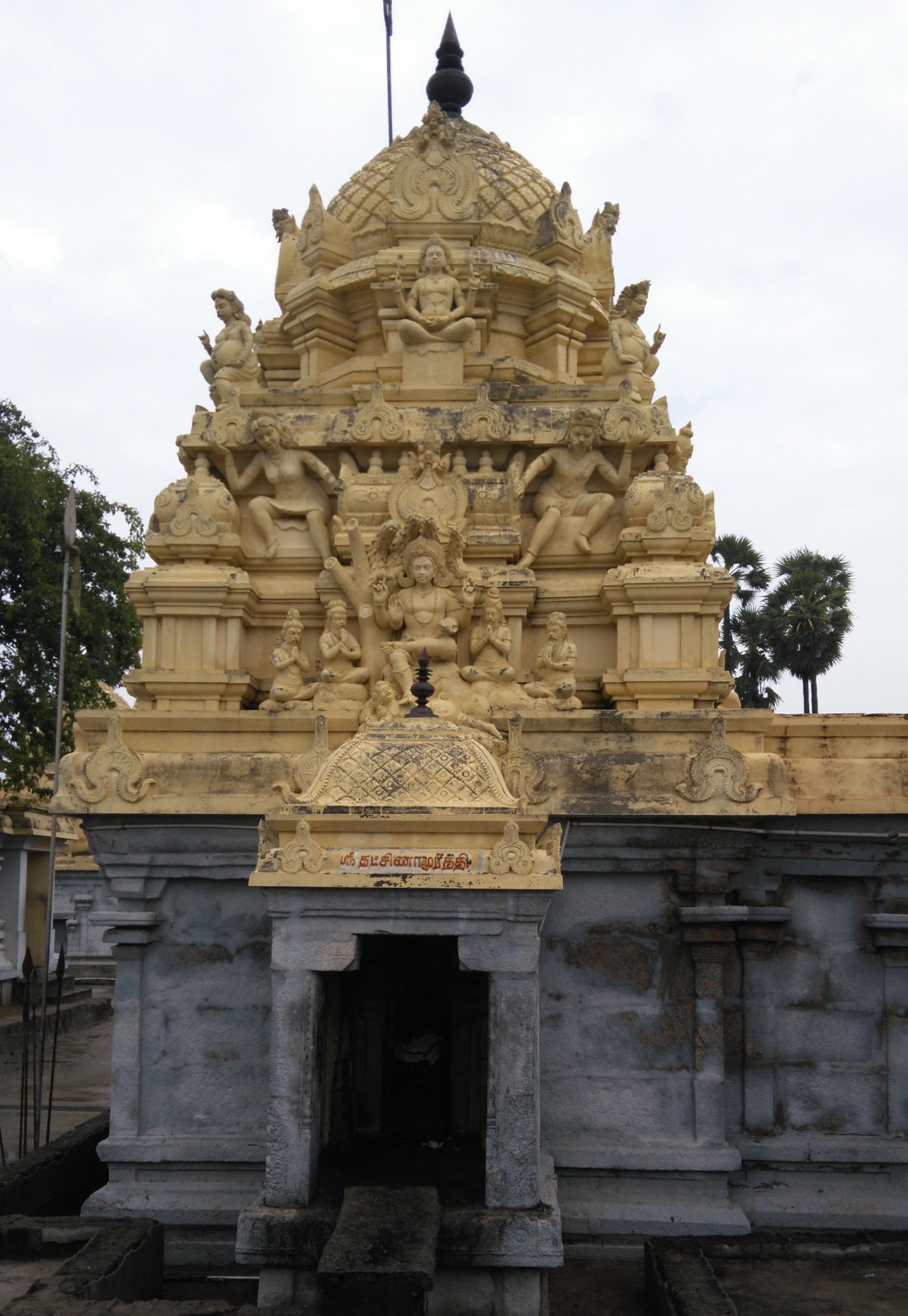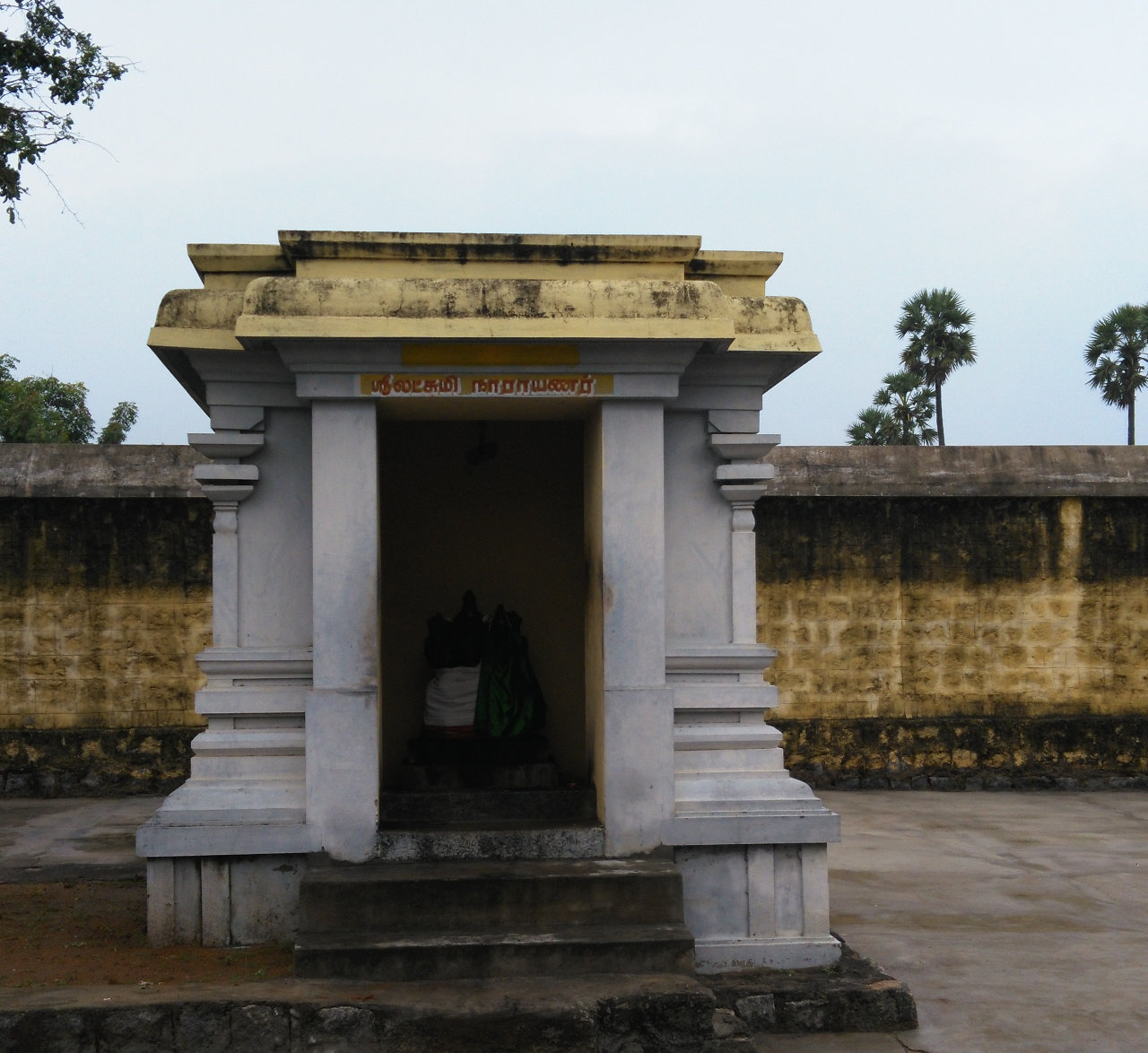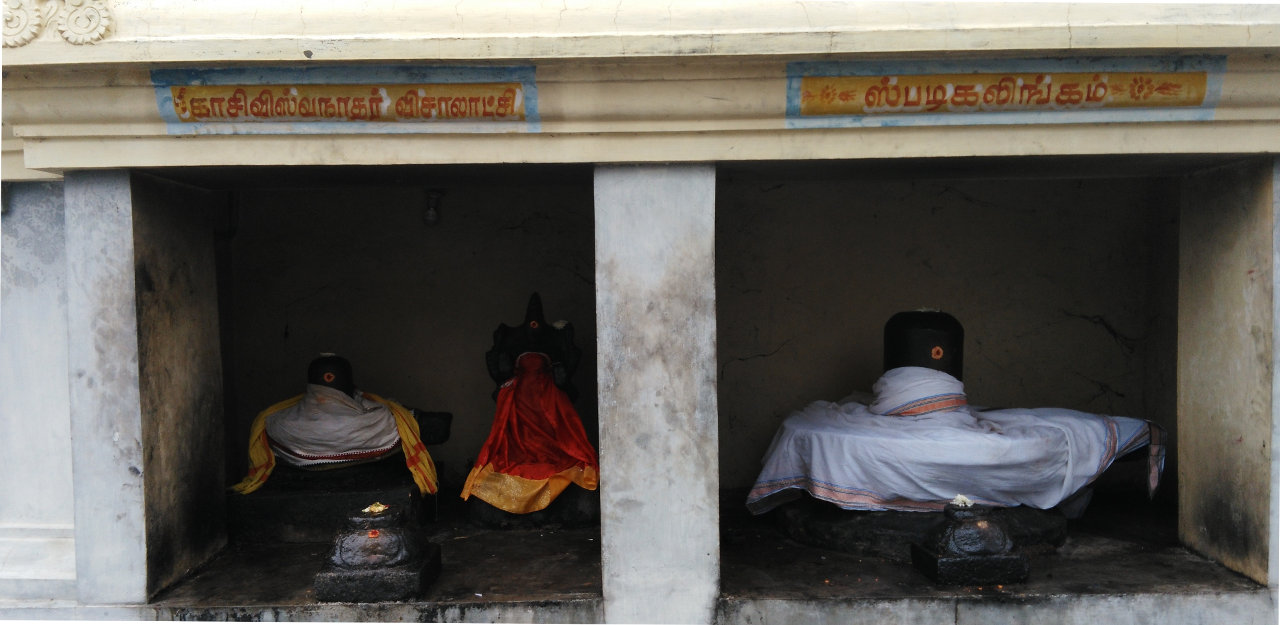 Salient Features
It is believed that every year, Suryan worships Lord Shiva in the early morning by illuminating the lingam in the sanctum on the Maha Shivrathri day in the Tamil month of Maasi. It is said that on this occasion, the lingam appears in four different colours - blue, green, white and red. This is a very unique occurrence.
Lord Mahavishnu graces from a separate shrine in the corridor with Goddess Mahalakshmi on his lap as Lord Lakshmi Narayanar.
Lord Shiva's procession deity is in the Arthanareeswara form. He is depicted in a standing form with a trident on his back. This symbolizes the oneness of Shiva and Shakti.

In his hymn of this temple, Saint Thirugnanasambanthar mentioned that "My lord resides in this fabled land of Nelvennai. Worshipping him is the duty of the righteous".
Special pujas are offered to Lord Bhairavar on new moon days.
Greatness of this Temple
Devotees believe that performing poojas by applying white butter on the lingam (Vennaikappu in Tamil) will remove obstacles from marriage proposals, help them get better job opportunities and relieve them from their debts.
Important Festivals
The important festivals celebrated in this temple are –
Thirukarthikai in the Tamil month of Karthikai (Nov-Dec),
Shivrathri in the Tamil month of Maasi (Feb-Mar) and
Arudra Dharisanam in the Tamil month of Margazhi (Dec-Jan).
Pradosham is also observed regularly.
Temple Timings
From 06:00 AM to 09:00 AM and from 04:00 PM to 08:00 PM.
Temple Address
Sri Swarnakadeswarar Temple,
Neivanai (Nelvennai)
Kuvadu Post, Erayur Via,
Ulundurpet, Taluk,
Villupuram district.
Tamil Nadu – 607201.
Tele: +91 4149-291786, 094862 82952.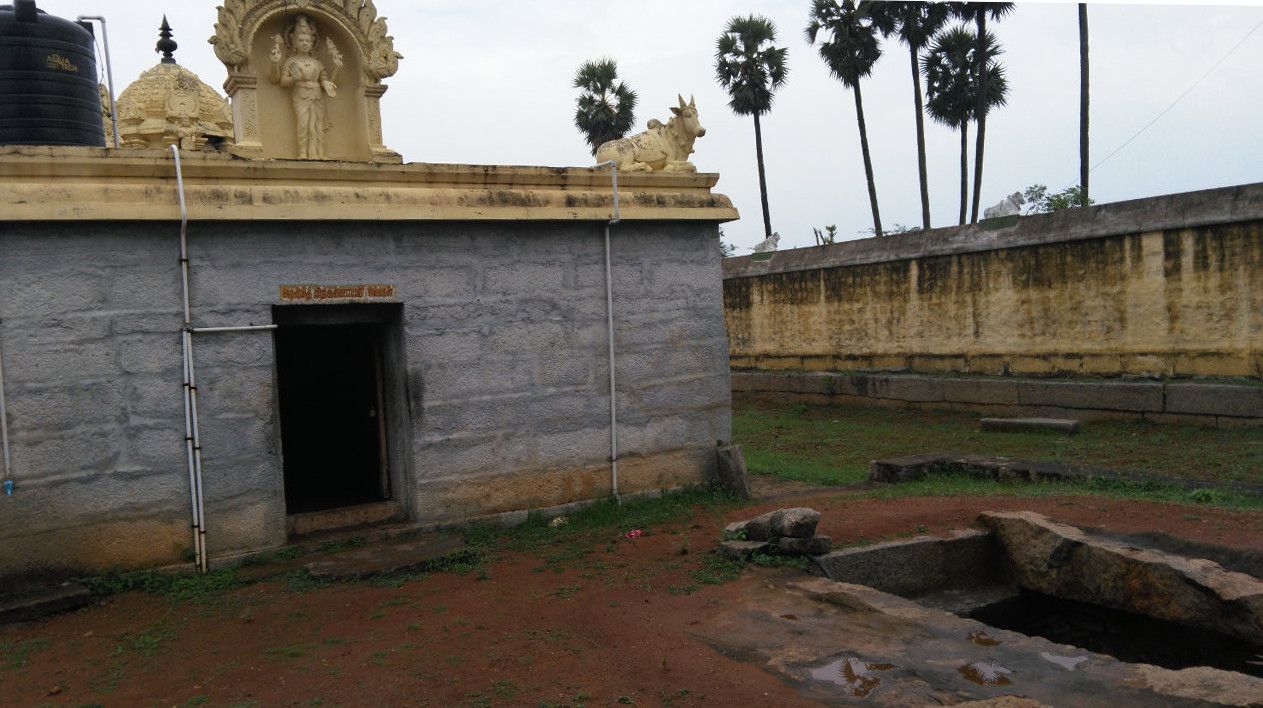 ---
Pathigam (Hymn) with English transliteration
Saint Thirugnanasambanthar visited this temple and sang this Pathigam.
Devotees visiting this temple should make it a practice to recite this Pathigam.
நல்வெணெய் விழுதுபெய் தாடுதிர் நாடொறும்
நெல்வெணெய் மேவிய நீரே
நெல்வெணெய் மேவிய நீருமை நாடொறுஞ்
சொல்வணம் இடுவது சொல்லே.
"Nalveṇey vizhuthupey thāṭuthir nāṭoṟum
nelveṇey mēviya nīrē
nelveṇey mēviya nīrumai nāṭoṟuñ
cholvaṇam iṭuvathu chollē".
நிச்சலும் அடியவர் தொழுதெழு நெல்வெணெய்க்
கச்சிள அரவசைத் தீரே
கச்சிள அரவசைத் தீருமைக் காண்பவர்
அச்சமொ டருவினை யிலரே.
"Nichalum aṭiyavar thozhuthezhu nelveṇeyk
kachiḷa aravasaith thīrē
kachiḷa aravasaith thīrumaik kāṇpavar
achamo ṭaruviṉai yilarē".
நிரைவிரி தொல்புகழ் நெல்வெணெய் மேவிய
அரைவிரி கோவணத் தீரே
அரைவிரி கோவணத் தீருமை யலர்கொடு
உரைவிரிப் போருயர்ந் தோரே.
"Niraiviri tholpukazh nelveṇey mēviya
araiviri kōvaṇath thīrē
araiviri kōvaṇath thīrumai yalarkoṭu
uraivirip pōruyarn thōrē".
நீர்மல்கு தொல்புகழ் நெல்வெணெய் மேவிய
ஊர்மல்கி உறையவல் லீரே
ஊர்மல்கி உறையவல் லீருமை யுள்குதல்
பார்மல்கு புகழவர் பண்பே.
"Nīrmalku tolpukazh nelveṇey mēviya
ūrmalki uṟaiyaval līrē
ūrmalki uṟaiyaval līrumai yuḷkuthal
pārmalku pukazhavar paṇpē".
நீடிளம் பொழிலணி நெல்வெணெய் மேவிய
ஆடிளம் பாப்பசைத் தீரே
ஆடிளம் பாப்பசைத் தீருமை அன்பொடு
பாடுளம் உடையவர் பண்பே.
"Nīṭiḷam pozhilaṇi nelveṇey mēviya
āṭiḷam pāppasaith thīrē
āṭiḷam pāppasaith thīrumai aṉpoṭu
pāṭuḷam uṭaiyavar paṇpē".
நெற்றியோர் கண்ணுடை நெல்வெணெய் மேவிய
பெற்றிகொள் பிறைநுத லீரே
பெற்றிகொள் பிறைநுத லீருமைப் பேணுதல்
கற்றறி வோர்கள்தங் கடனே.
"Netṟiyōr kaṇṇuṭai nelveṇey mēviya
petṟikoḷ piṟainutha līrē
petṟikoḷ piṟainutha līrumaip pēṇuthal
katṟaṟi vōrkaḷthaṅ kaṭaṉē".
நிறையவர் தொழுதெழு நெல்வெணெய் மேவிய
கறையணி மிடறுடை யீரே
கறையணி மிடறுடை யீருமைக் காண்பவர்
உறைவதும் உம்மடிக் கீழே.
"Niṟaiyavar thozhuthezhu nelveṇey mēviya
kaṟaiyaṇi miṭaṟuṭai yīrē
kaṟaiyaṇi miṭaṟuṭai yīrumaik kāṇpavar
uṟaivathum um'maṭik kīzhē".
நெருக்கிய பொழிலணி நெல்வெணெய் மேவியன்
றரக்கனை யசைவுசெய் தீரே
அரக்கனை யசைவுசெய் தீருமை யன்புசெய்
திருக்கவல் லாரிட ரிலரே.
"Nerukkiya pozhilaṇi nelveṇey mēviyaṉ
tṟarakkaṉai yasaivuchey thīrē
arakkaṉai yasaivuchey thīrumai yaṉpusey
thirukkaval lāriṭa rilarē".
நிரைவிரி சடைமுடி நெல்வெணெய் மேவியன்
றிருவரை யிடர்கள்செய் தீரே
இருவரை இடர்கள்செய் தீருமை யிசைவொடு
பரவவல் லார்பழி யிலரே.
"Niraiviri saṭaimuṭi nelveṇey mēviyaṉ
tṟiruvarai yiṭarkaḷsey thīrē
iruvarai iṭarkaḷsey thīrumai yisaivoṭu
paravaval lārpazhi yilarē".
நீக்கிய புனலணி நெல்வெணெய் மேவிய
சாக்கியச் சமண்கெடுத் தீரே
சாக்கியச் சமண்கெடுத் தீருமைச் சார்வது
பாக்கியம் உடையவர் பண்பே.
"Nīkkiya puṉalaṇi nelveṇey mēviya
sākkiyach chamaṇkeṭuth thīrē
chākkiyach chamaṇkeṭuth thīrumaihc chārvathu
pākkiyam uṭaiyavar paṇpē".
நிலமல்கு தொல்புகழ் நெல்வெணெய் ஈசனை
நலமல்கு ஞானசம் பந்தன்
நலமல்கு ஞானசம் பந்தன செந்தமிழ்
சொலமல்கு வார்துய ரிலரே.
"Nilamalku tholpukazh nelveṇey īsaṉai
nalamalku gñāṉasam banthaṉ
nalamalku gñāṉasam banthaṉa senthamizh
solamalku vārthuya rilarē".