Visited on: 29th September, 2016 and 23rd May, 2017.
Location
Thiruppallavaneecharam is located at a distance of about 22 kms from Mayiladuthurai on the Mayiladuthurai to Poompuhar route. This temple is located just after the Kannaki Arch but before entering Poompuhar town.
Other Devara Paadal Petra Shiva Sthalams near this temple are – Chayavanam, Thiruvenkadu, Kezhai Thirukkattuppalli, Thirukkalikkamur (Annappan Pettai), Pariyal Veerattam, Thiruchempon Palli, Nani Palli, Valampuram, Thalaichangadu, Aakkur, Thirukkadaiyur and Thirukkadaiyur Mayanam.
General Information
| | |
| --- | --- |
| Moolavar | Sri Pallavaneeswarar, Sri Pallavanathar |
| Ambal | Sri Soundarya Nayagi |
| Theertham (Holy water) | Jaanavi Theertham, Sangama Theertham (river Cauvery) |
| Sthala Vriksham (Sacred Tree) | Mullai (Jasmine) |
| Pathigam (Hymn) rendered by | Saint Thirugnanasambanthar |
This is one of the 276 Devara Paadal Petra Shiva Sthalams and 10th Shiva Sthalam on the northern bank of the river Cauvery in Chozha Nadu (Vadakarai).
Lord Shiva in this temple is a Swayambumurthi (self-manifested).
Poompuhar is the place of confluence of the river Cauveri with the Bay of Bengal.
Both Chayavanam and Pallavaneecharam temples are situated in Poompuhar.
This is the birth place of Saint Pattinathar.
This east facing temple has two corridors and its main tower (Rajagopuram) has 5-tiers. There is no flag post (Kodimaram) here.
The last consecration ceremony (Maha Kumbabishekam) took place on 17.03.2008 and prior to that on 05.04.1995 and 20.08.1958.
History of the Temple
The temple faces the Bay of Bengal. River Kaveri enters the sea very near to this temple, hence the place around it is called "Kaveri Puhum Pattinam". This has later been changed to Kaveripoompattinam. It is also called Poompuhar. Another ancient name of this place was "Puhar Nagaram". Puhar in Tamil means the estuary of the river.
In the Chayavanam temple's inscriptions dating to the period of Vikrama Cholan, this place is referred to as "Rajathiraja valanaattu Nangoor Naattu Kaveripoompattinam". Kings like Sembiyan, Musukundan, Manuneethi Cholan and Karikala Cholan had used Poompuhar as their port capital and have added to its glory.
It is believed that a Pallava king built this temple and worshiped Lord Shiva here. Hence this place also gets the name "Pallavaneecharam" and the lord is praised as "Sri Pallavaneswarar".
After the Chola period, a major part of the Poompuhar town was submerged in the Bay of Bengal. A few small villages still remain and bear silent witness to the cruelty of times. Chayavanam (Thiruchaikkadu), Pallavaneecharam, Melapperumpallam, Keelaperumpallam and Kezyayur are some of the important villages of the ancient city Poompuhar that still exist today.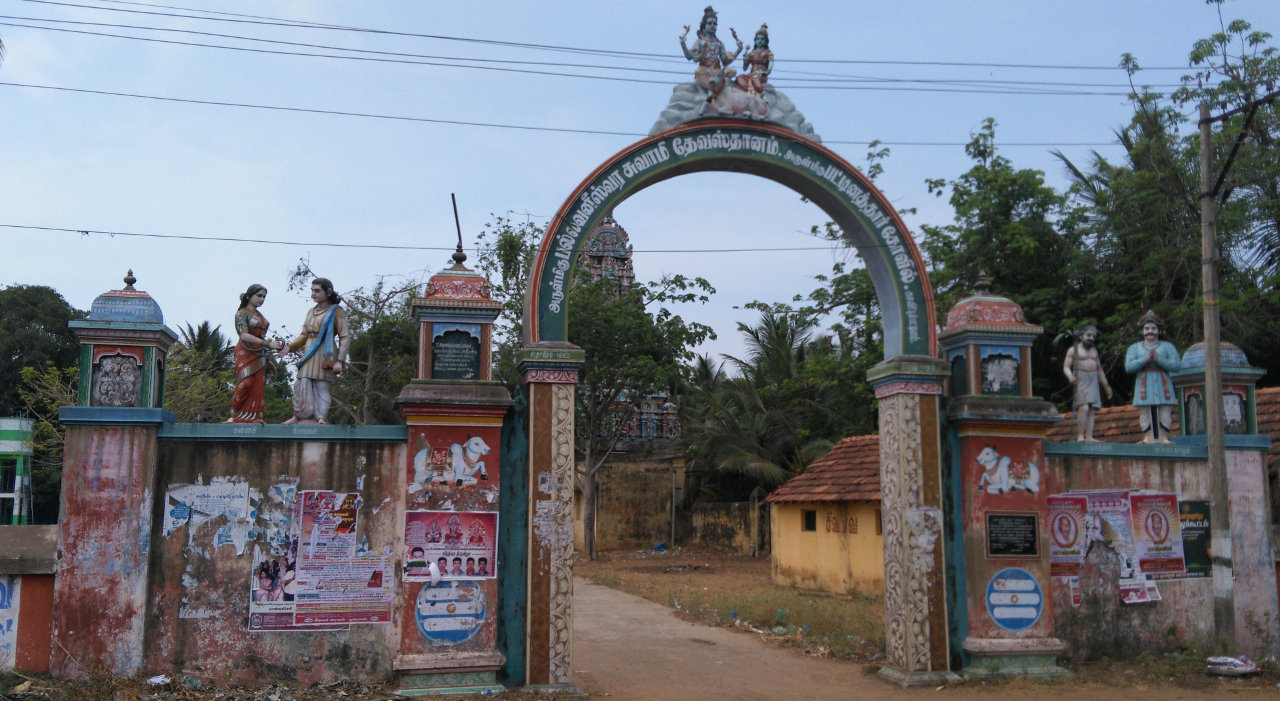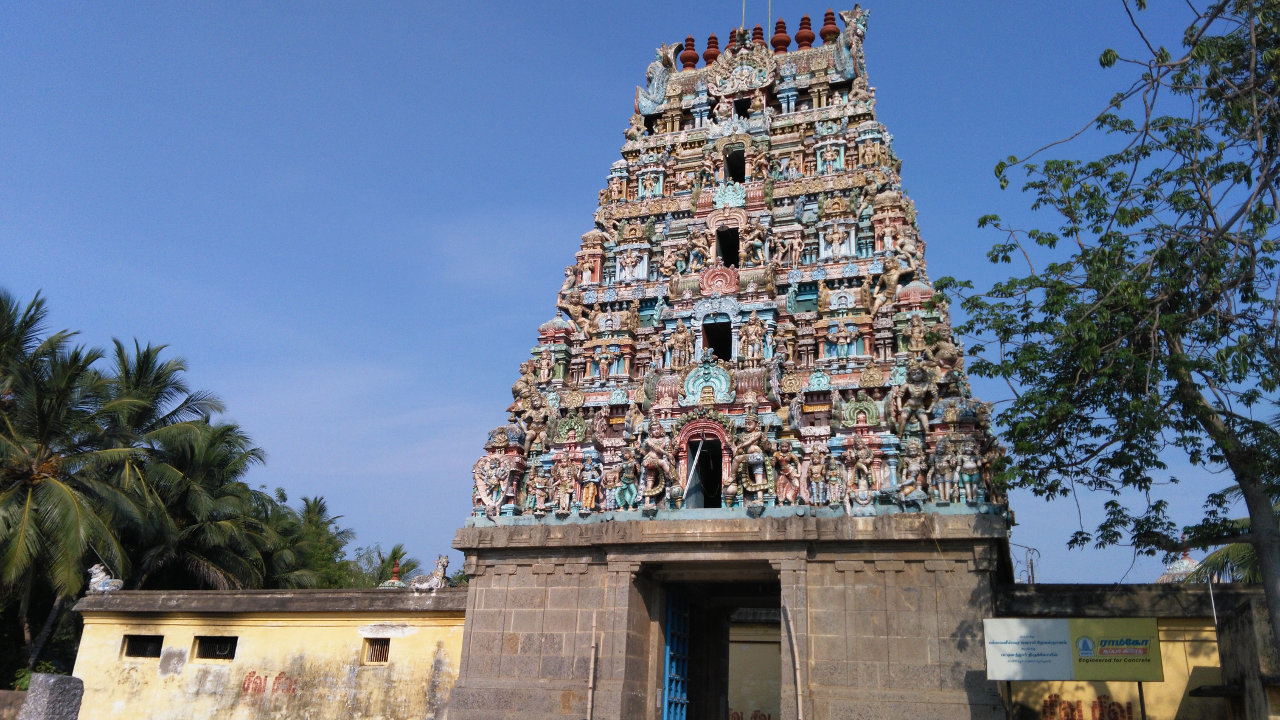 Legend
The legend associated with this temple is that of Saint Pattinathar. It is believed that in this place, a devout couple by the name of Sivanesar and Gnanakalambikai, lived and worshiped Lord Shiva. Sivanesar was engaged in marine trading business. They were blessed with a son and named him Thiruvenkadar (after Lord Shiva at Thiruvenkadu). Thiruvenkadar was also a staunch devotee of Lord Shiva. When he attained the marriageable age, he married a girl by the name of Sivakalai. However, they were not blessed with a child. They visited many Shiva temples including the one at Thiruvidaimaruthur.
To bless them with a child, it is believed that Lord Mahalingaswamy of Thiruvidaimaruthur himself appeared as a newborn outside the house of a couple, Siva Sarumar Gurukkal and Suseelai. Lord Shiva appeared in their dream and advised them to give the child to Thiruvenkadar who in turn will give them enough wealth. On the advice of the lord, the couple handed over the child to Thiruvenkadar. Thiruvenkadar and his wife named the child as Marudavanar and raised him as their own son.
At a very young age, Marudavanar started handling his family business. One day after returning from his business travel, he gave a box to his mother for safe keeping and then left the house. Anxious to see what wealth his son had brought home, Thiruvenkadar opened the box but to his dismay the box contained nothing but a dung cake mixed with husk. He threw the box on the ground in anger. Inside the dung cake, he found gold and gems. There was also a note that said – "Kathatra usiyum vaaradu kaan kadai vazhikke" (Not even a broken needle will accompany the soul during the last journey). Thiruvenkadar then realised the truth and understood that this was Lord Shiva's play and that he wanted him to give up his material wealth and enter into a spiritual life. Thiruvenkadar then renounced all his possessions and started visiting many Shiva temples. He also started composing and rendering hymns. It is believed that Saint Pattinathar was given "Shiva Dheeksha" by Lord Shiva himself at Thiruvenkadu. Thiruvenkadar is popularly known as Pattinathar.
There is a separate shrine here for Saint Pattinathar. He is believed to be the reincarnation of Kuberan and this temple is also known as "Pattinathar temple".
He became a reputed Tamil ascetic-poet. He is also praised as "Thavaraja Singam" and he rendered many songs about Lord Shiva and Goddess Parvathy. Later, he prayed to Lord Shiva to bless him with salvation. The lord appeared before him and gave him a sour sugarcane. He asked him to travel to various holy places with it. The lord further advised him that as soon as he tasted sweetness at the end of the sugarcane, he would attain salvation. It is believed that Pattinathar attained salvation at Thiruvotriyur and his Jeeva Samadhi (a shrine) was built near the Thiruvotriyur temple.
It is believed that Kuberan and Kalava Maharishi have worshipped Lord Shiva in this temple. Sage Agasthiar is believed to have created the Jaanavi Theertham in front of the temple and worshiped the lord here.
Deities in the temple
Other than the shrines for Lord Shiva and Goddess Parvathy, shrines and idols of lords Adhikara Nandhi, Vinayakar, Murugan with his consorts (but without his peacock), Natarajar with Sivakami, few Shivalingams (called Suryeswarar, Sundareswarar and Agasthiyeswarar), Gajalakshmi, Saneeswarar, Suryan, Chandran, Bairavar, Thirugnanasambanthar, Navagraham, Goddess Durgai and Chandikeswarar can be seen in the corridors.
In the "koshtam" (place surrounding the sanctum sanctorum), idols of Narthana Vinayakar, Dakshinamurthy, Lingothbavar, Brahma and Durgai can be seen.
There is a separate shrine for Saint Pattinathar who is seen worshiping the lord.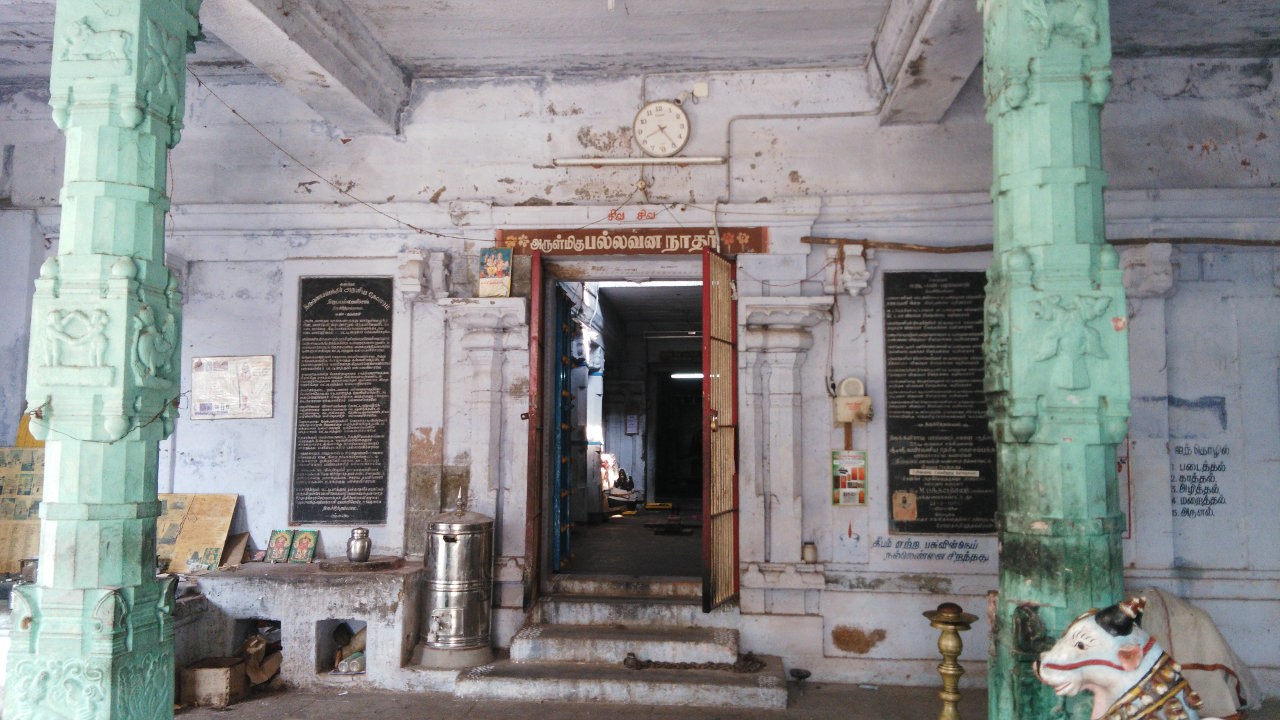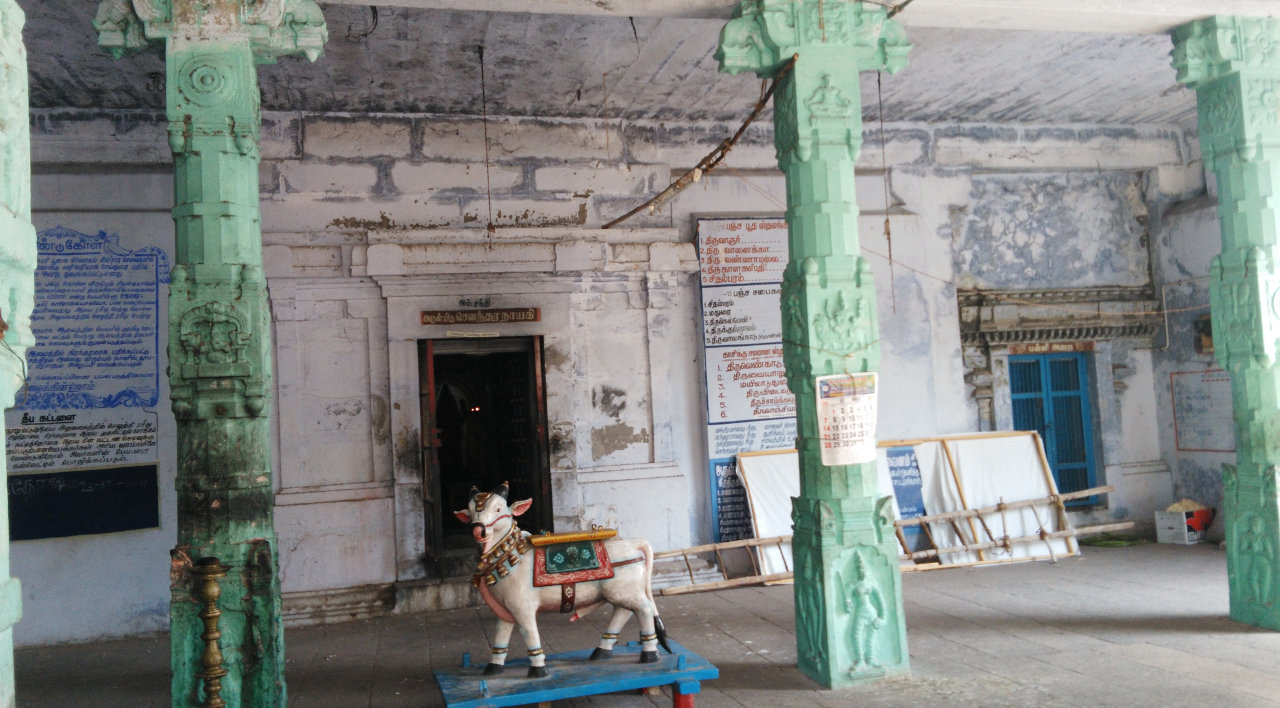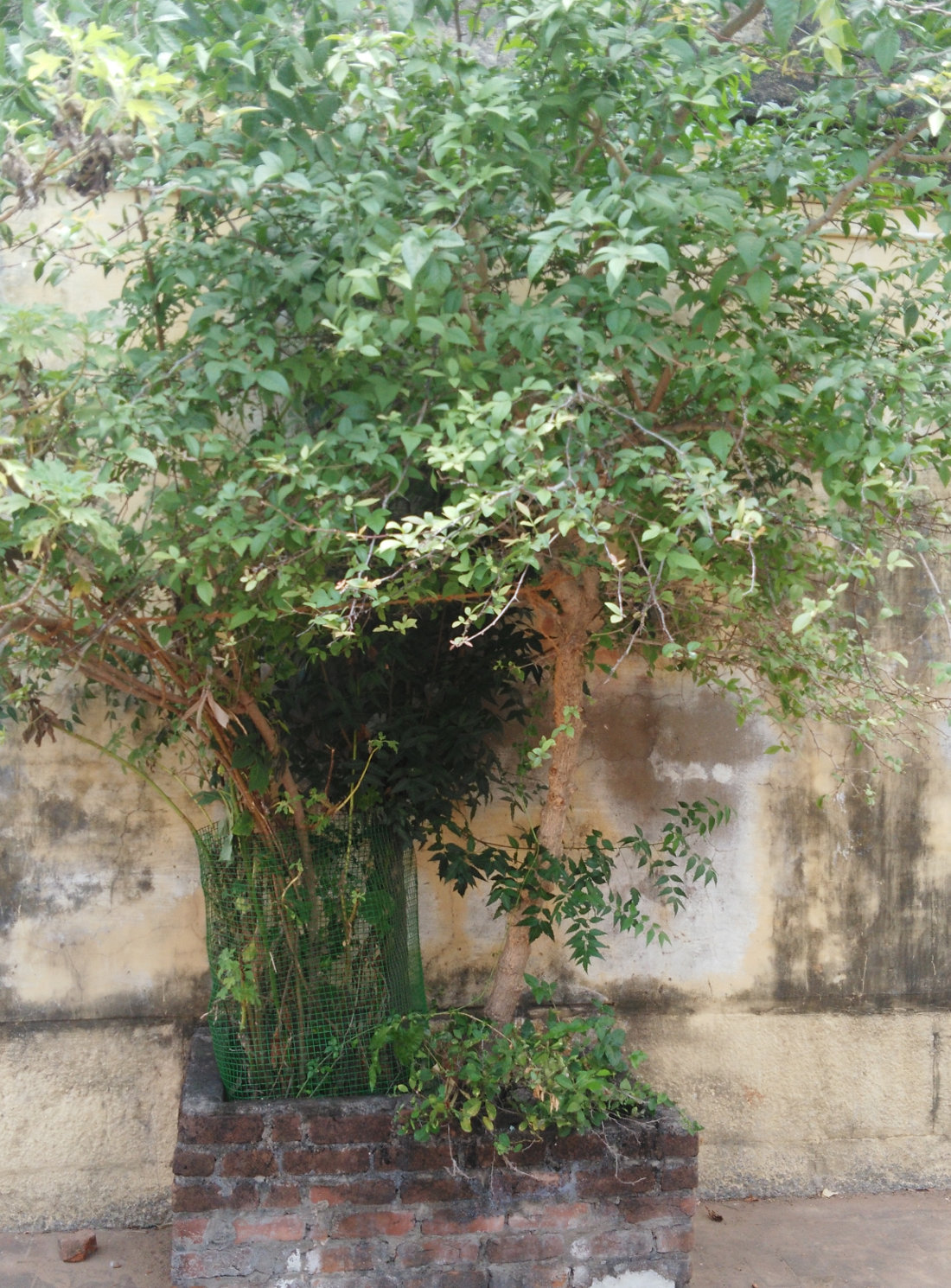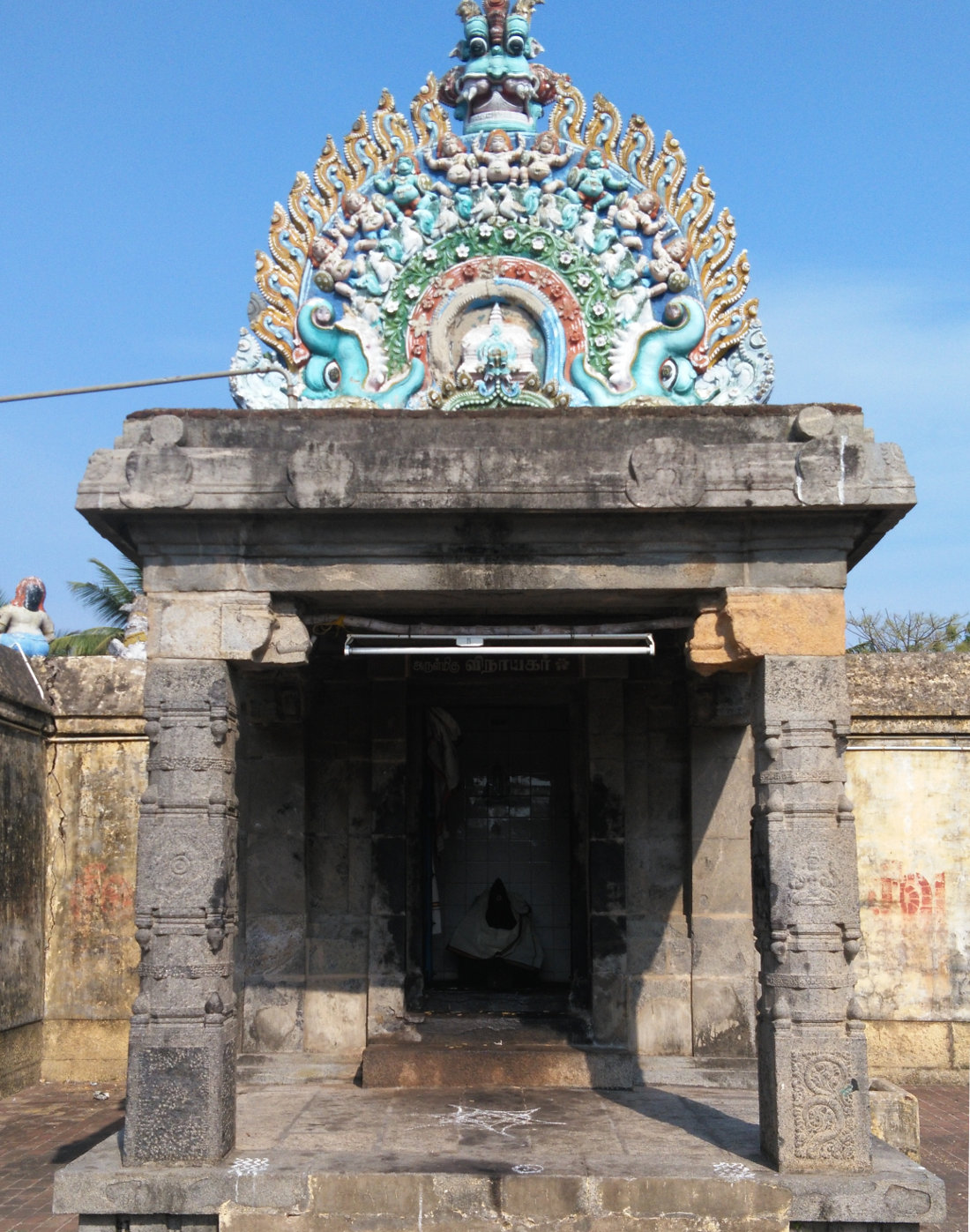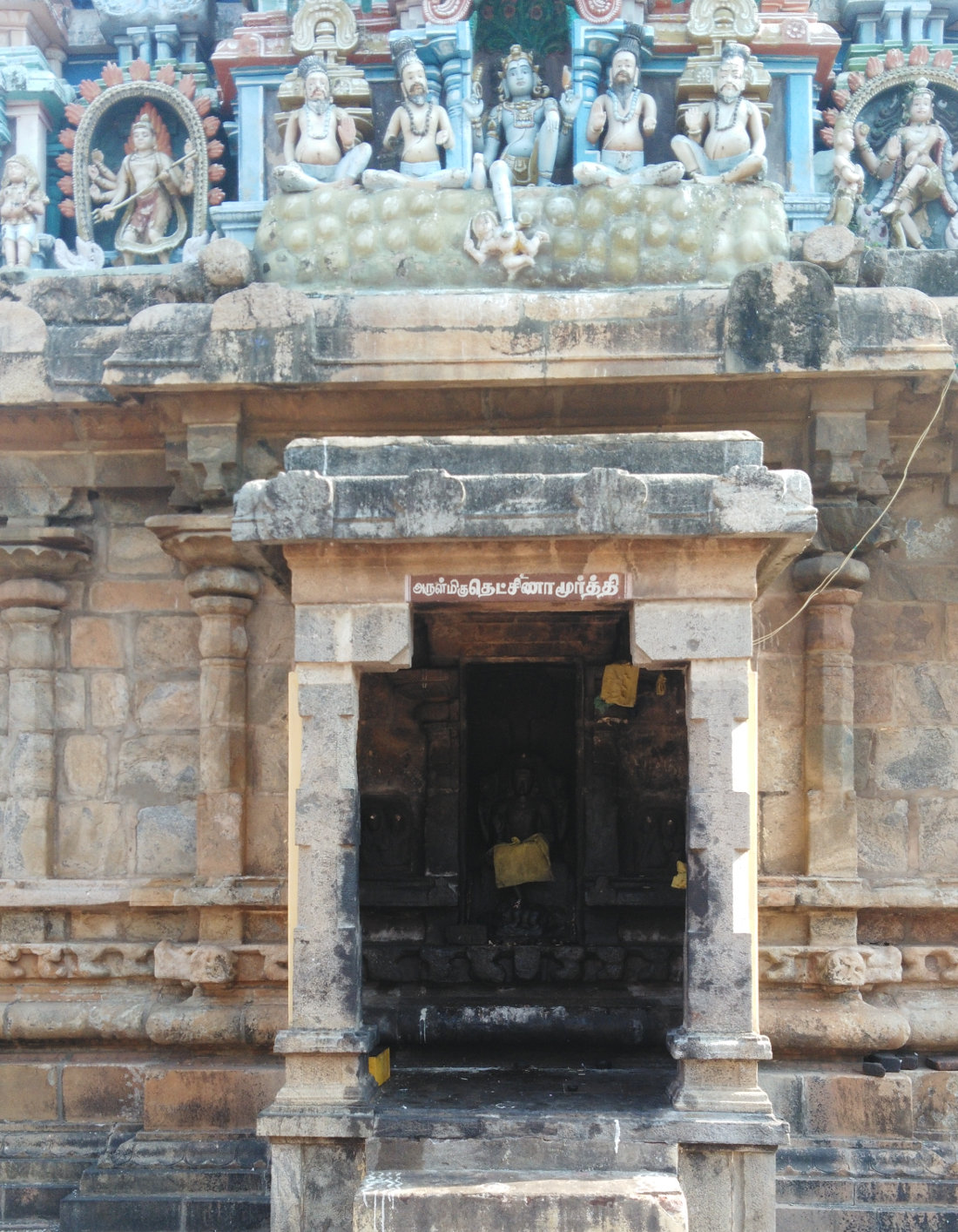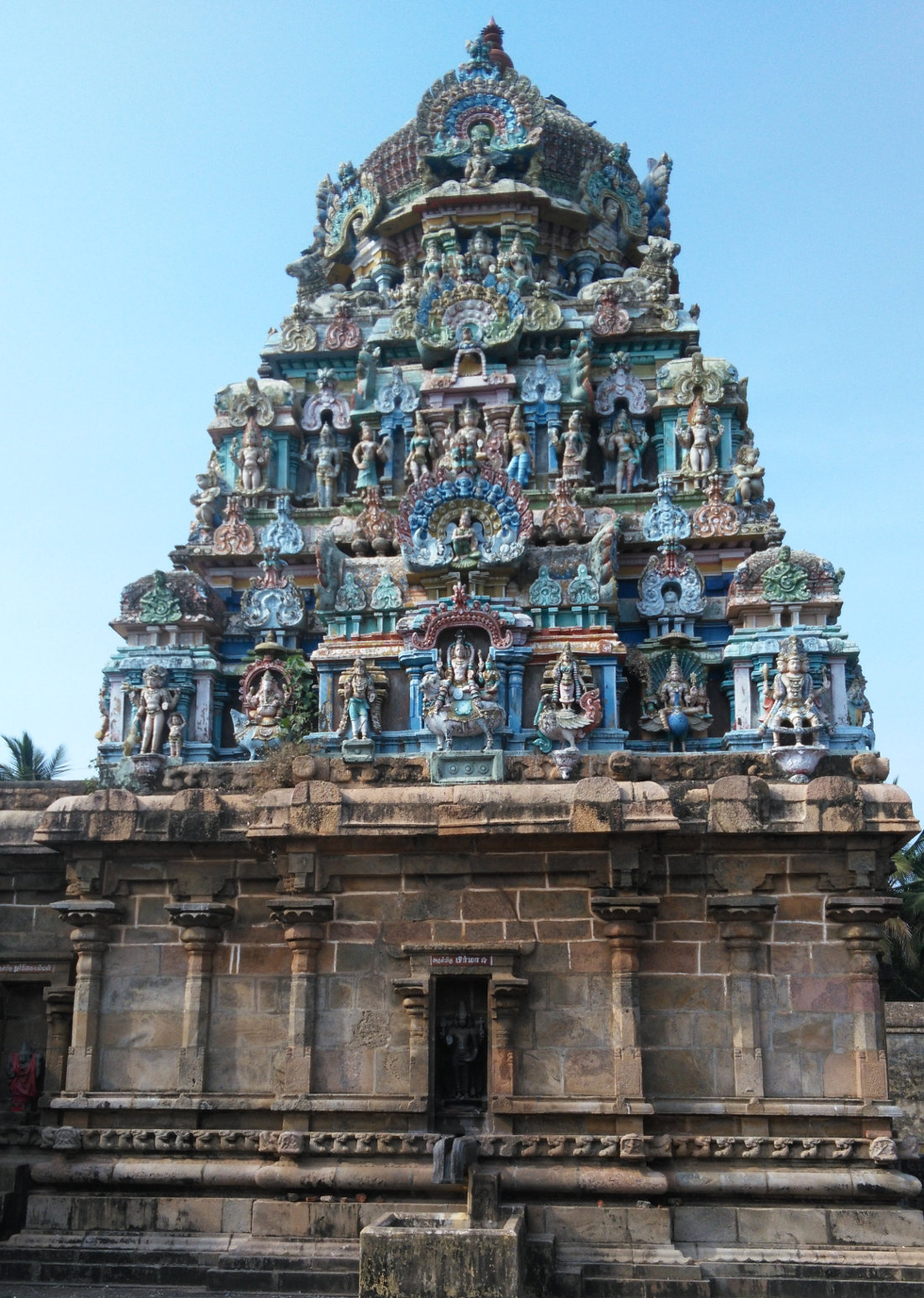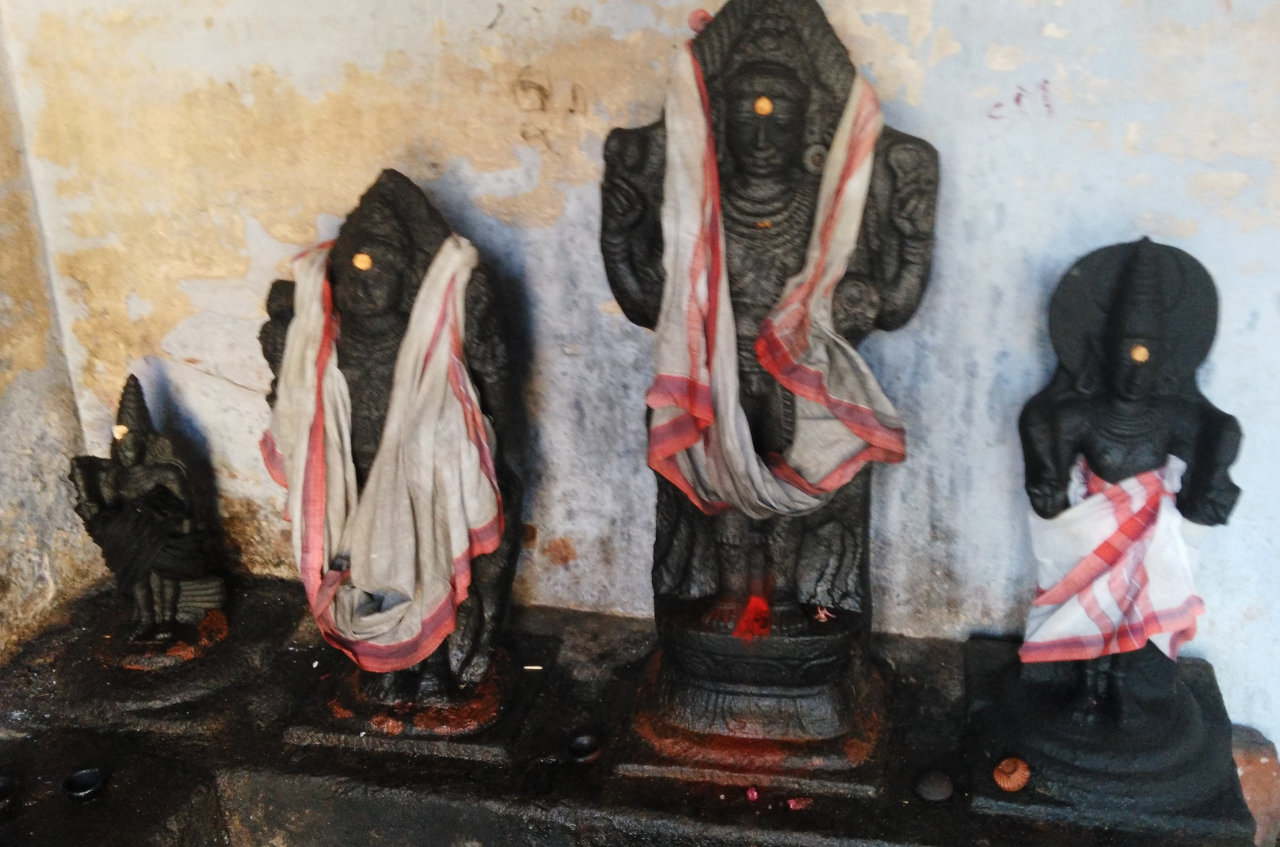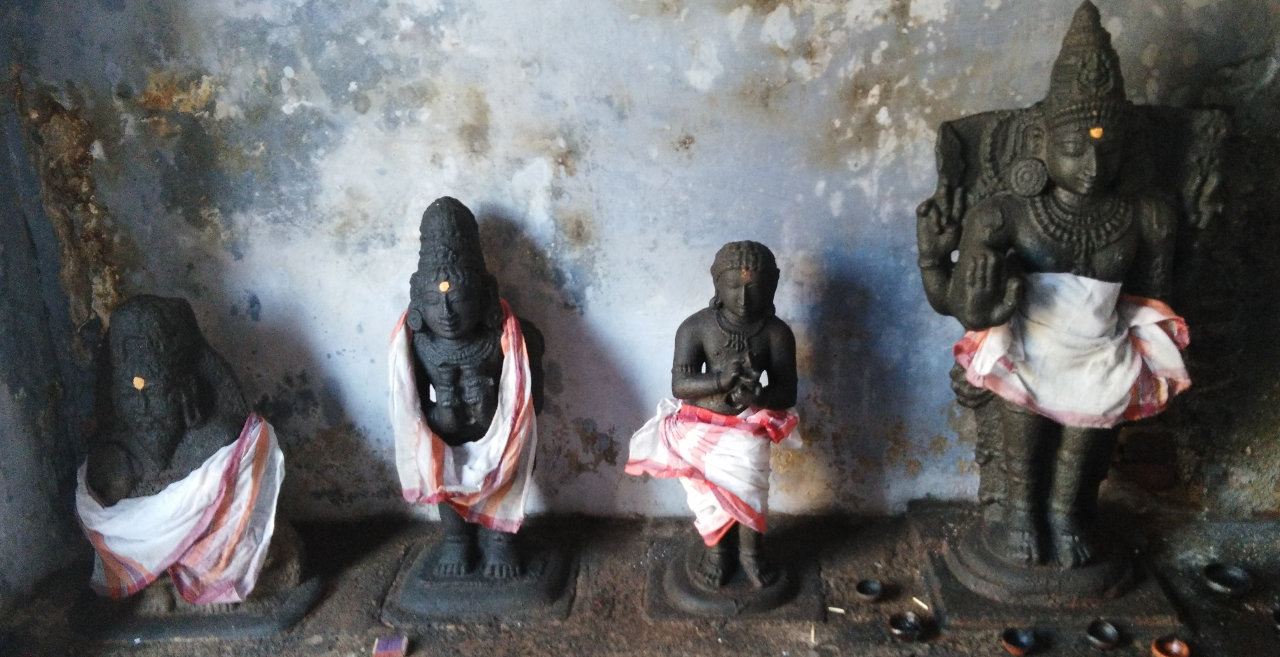 Salient Features
The idol of Lord Shiva is very big in size and it looks very majestic.
Lord Natarajar's "Sabha" here is similar to the one in Chidambaram temple.
All the idols in the Navagraham are facing towards Lord Shiva – that is, they face the west direction.
In his hymn, Saint Thirugnanasambanthar mentioned that both Chayavanam and Pallavaneecharam temples are situated in Poompuhar.
As Thiruvenkadar was born in this place, he is popularly known as Pattinathar (named after Kaverypoompattinam). Interestingly, in this temple, Brahmotsavam is not celebrated for Lord Shiva. Instead it is celebrated for Saint Pattinathar. This is known as "Adiyaar Utsavam" meaning the festival of the devotee.
There is a separate temple here for Goddess Sampapathi Amman, which is believed to have been worshipped by Kannaki, Madhavi and Manimekalai (characters of Silapathikaram) of the Sangam epics.
Greatness of this temple
Devotees believe that by worshiping the lord here, their children would be blessed with wisdom and intelligence.
Important Festivals
Some of the main festivals celebrated in this temple are -
Vaikasi, Visakam in the Tamil month of Vaikasi (May-June) and
Pattinathar Vizha in the Tamil month of Aadi (July-August).
Pattinathar festival is celebrated for 12 days, the 10th day commemorate the event of Lord Shiva granting salvation to Saint Pattinathar. It is celebrated in a grand manner.
Temple Timings
From 06:30 AM to 12:00 Noon and 04:30 PM to 07:30 PM.
Temple Address

Sri Pallavaneswarar Temple,
Poompuhar Post,
Sirkazhi Taluk,
Nagapattinam District,
Tamil Nadu-609105.
Tele: +91- 94437 19193.
The temple priest Sri Prabhupada Gurukkal can be contacted at 99446 65998.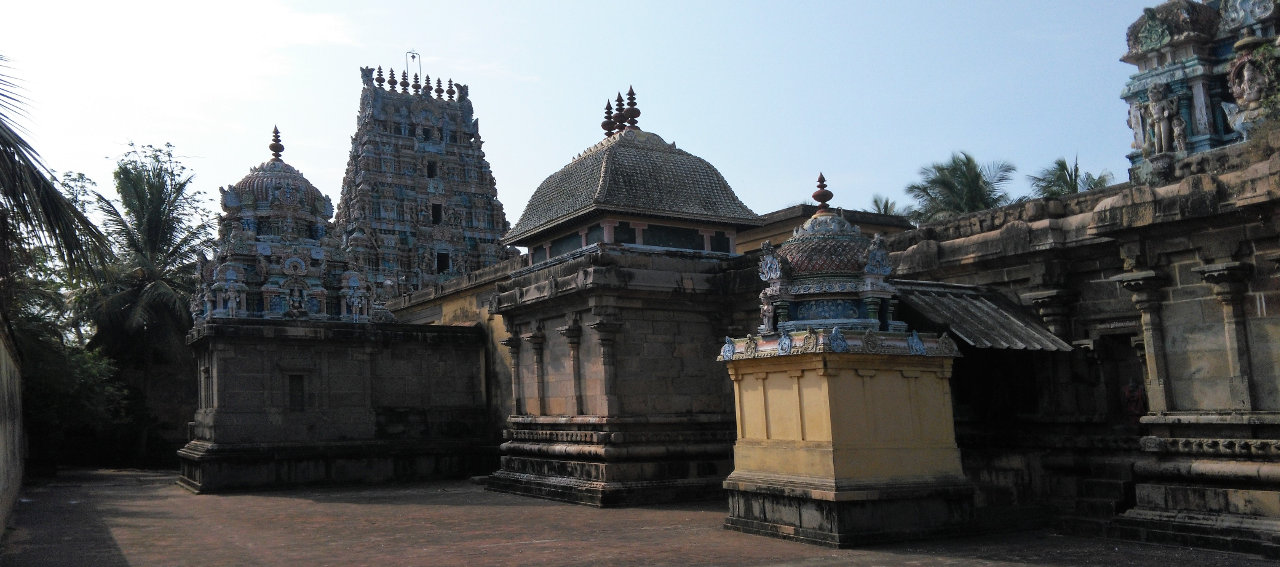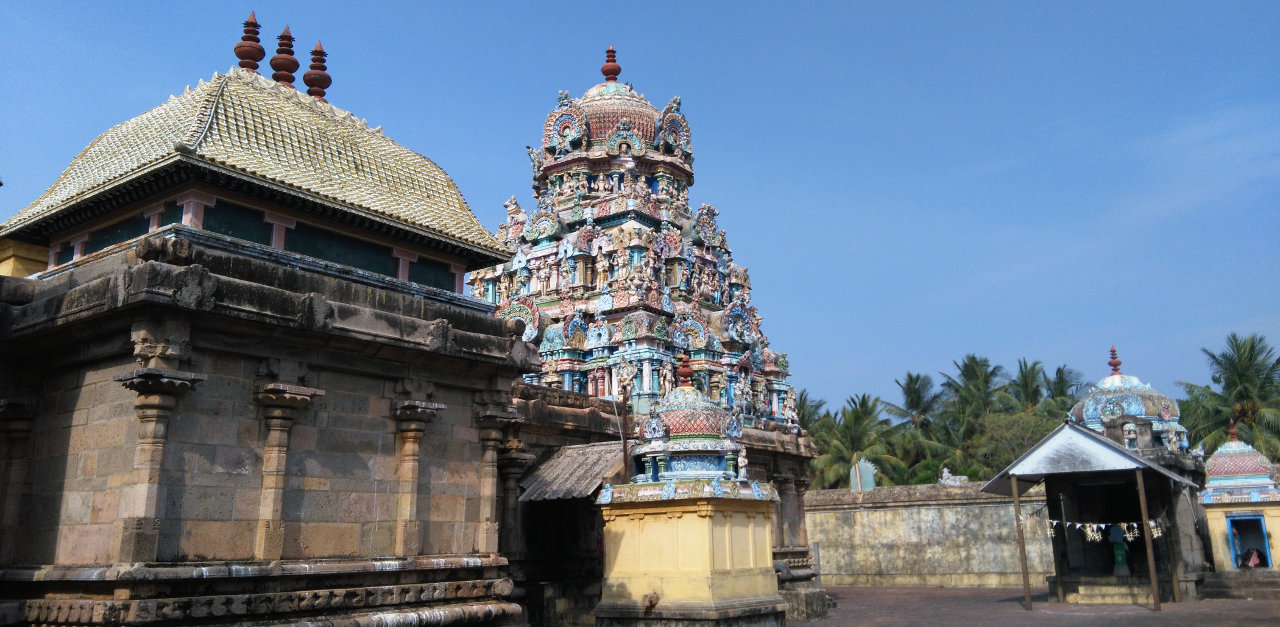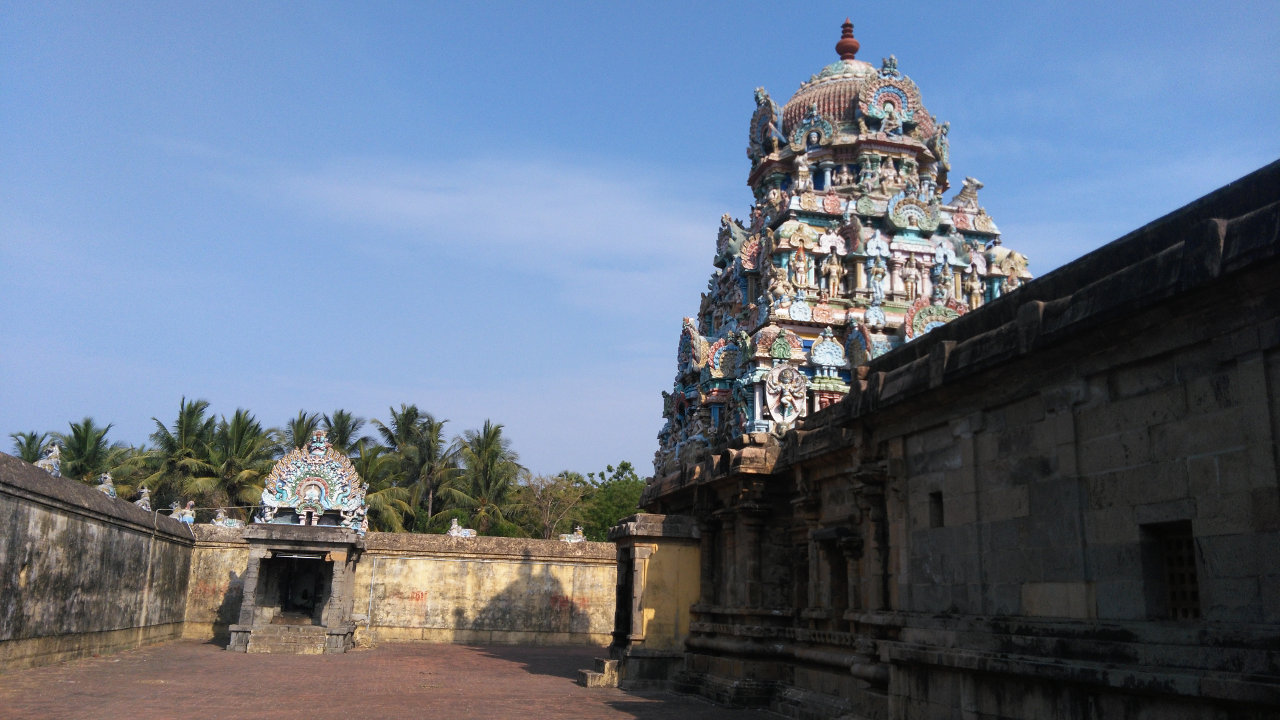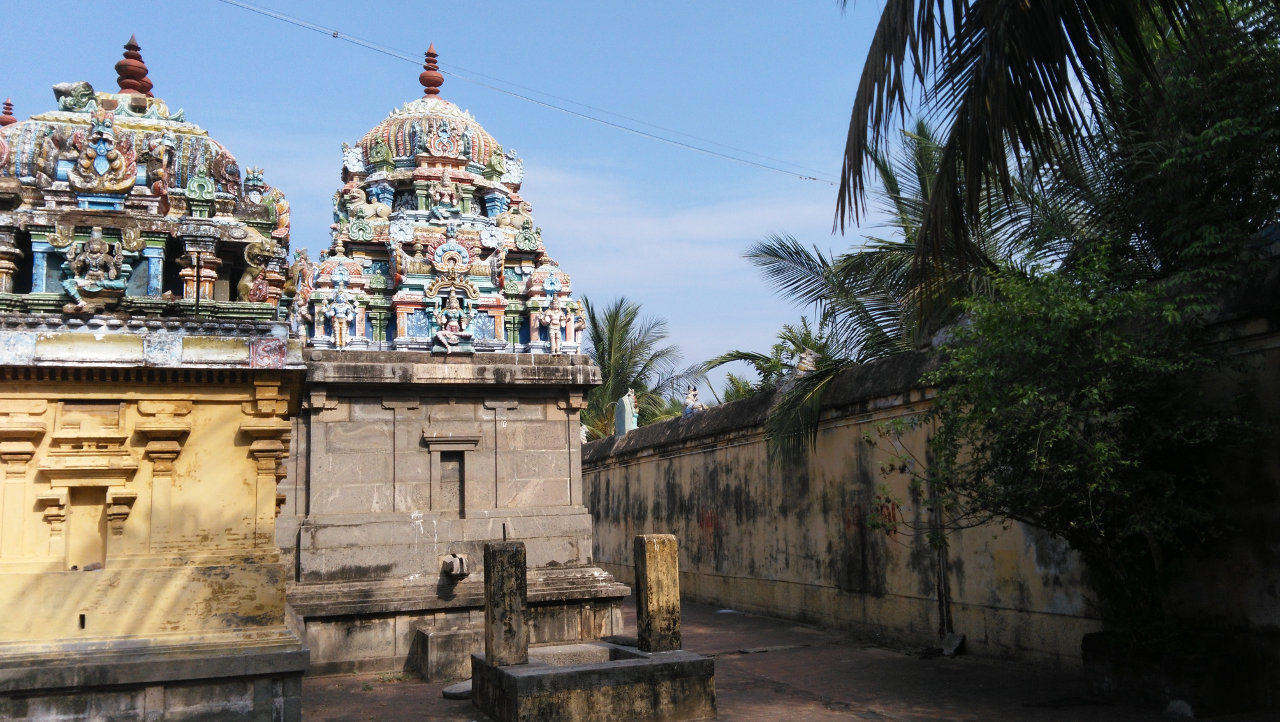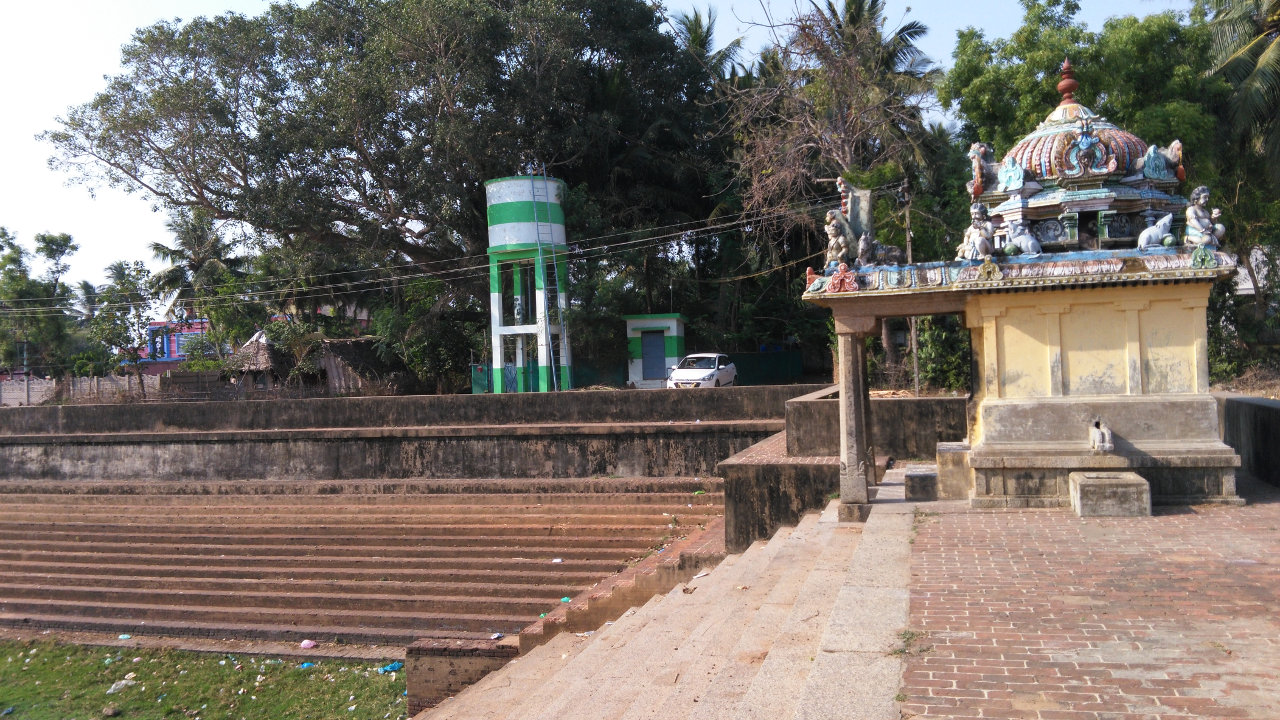 ---
Pathigam (Hymn) with English transliteration
Saint Thirugnanasambanthar visited this temple and sang this Pathigam.
Devotees visiting this temple should make it a practice to recite this Pathigam.
அடையார் தம்புரங்கள் மூன்றும் ஆரழ லில்லழுந்த
விடையார் மேனிய ராய்ச்சீறும் வித்தகர் மேயவிடம்
கடையார் மாடம் நீடியெங்குங் கங்குல்புறந் தடவப்
படையார் புரிசைப் பட்டினஞ்சேர் பல்லவ னீச்சரமே.
"Aṭaiyār thampuraṅkaḷ mūṉtṟum ārazha lillazhuntha
viṭaiyār mēṉiya rāychchīṟum viththakar mēyaviṭam
kaṭaiyār māṭam nīṭiyeṅkuṅ kaṅkulpuṟan thaṭavap
paṭaiyār purisaip paṭṭiṉañchēr pallava ṉīchcharamē".
எண்ணா ரெயில்கள் மூன்றுஞ்சீறும் எந்தைபிரான் இமையோர்
கண்ணா யுலகங் காக்கநின்ற கண்ணுதல் நண்ணுமிடம்
மண்ணார் சோலைக் கோலவண்டு வைகலுந்தேன் அருந்திப்
பண்ணார் செய்யும் பட்டினத்துப் பல்லவ னீச்சரமே.
"Eṇṇā reyilkaḷ mūṉtṟuñchīṟum enthaipirāṉ imaiyōr
kaṇṇā yulakaṅ kākkanitṉṟa kaṇṇuthal naṇṇumiṭam
maṇṇār sōlaik kōlavaṇṭu vaikalunthēṉ arunthip
paṇṇār seyyum paṭṭiṉaththup pallava ṉīchcharamē".
மங்கை யங்கோர் பாகமாக வாள்நில வார்சடைமேல்
கங்கை யங்கே வாழவைத்த கள்வன் இருந்தஇடம்
பொங்க யஞ்சேர் புணரியோத மீதுயர் பொய்கையின்மேல்
பங்க யஞ்சேர் பட்டினத்துப் பல்லவ னீச்சரமே.
"Maṅkai yaṅkōr pākamāka vāḷnila vārsaṭaimēl
gaṅgai yaṅkē vāzhavaiththa kaḷvaṉ iruntha'iṭam
poṅka yañchēr puṇariyōtha mīthuyar poykaiyiṉmēl
paṅka yañchēr paṭṭiṉaththup pallava ṉīchcharamē".
தாரார் கொன்றை பொன்தயங்கச் சாத்திய மார்பகலம்
நீரார் நீறு சாந்தம்வைத்த நின்மலன் மன்னுமிடம்
போரார் வேற்கண் மாதர்மைந்தர் புக்கிசை பாடலினாற்
பாரார் கின்ற பட்டினத்துப் பல்லவ னீச்சரமே.
"Thārār koṉtṟai poṉthayaṅkach chāththiya mārpakalam
nīrār nīṟu sānthamvaiththa niṉmalaṉ maṉṉumiṭam
pōrār vēṟkaṇ mātharmainthar pukkisai pāṭaliṉāṟ
pārār kiṉtṟa paṭṭiṉaththup pallava ṉīchcharamē".
மைசேர் கண்டர் அண்டவாணர் வானவ ருந்துதிப்ப
மெய்சேர் பொடியர் அடியாரேத்த மேவி இருந்தவிடங்
கைசேர் வளையார் விழைவினோடு காதன்மை யாற்கழலே
பைசே ரரவார் அல்குலார்சேர் பல்லவ னீச்சரமே.
"Maisēr kaṇṭar aṇṭavāṇar vāṉava runthuthippa
meysēr poṭiyar aṭiyārēththa mēvi irunthaviṭaṅ
kaisēr vaḷaiyār vizhaiviṉōṭu kāthaṉmai yāṟkazhalē
paisē raravār alkulārsēr pallava ṉīchcharamē".
குழலி னோசை வீணைமொந்தை கொட்ட முழவதிரக்
கழலி னோசை யார்க்கஆடுங் கடவு ளிருந்தவிடஞ்
சுழியி லாருங் கடலிலோதந் தெண்டிரை மொண்டெறியப்
பழியி லார்கள் பயில்புகாரிற் பல்லவ னீச்சரமே.
"Kuzhali ṉōsai vīṇaimonthai koṭṭa muzhavathirak
kazhali ṉōsai yārkka'āṭuṅ kaṭavu ḷirunthaviṭañ
chuzhiyi lāruṅ kaṭalilōthan theṇṭirai moṇṭeṟiyap
pazhiyi lārkaḷ payilpukāriṟ pallava ṉīchcharamē".
வெந்த லாய வேந்தன்வேள்வி வேரறச் சாடிவிண்ணோர்
வந்தெ லாமுன் பேணநின்ற மைந்தன் மகிழ்ந்தஇடம்
மந்த லாய மல்லிகையும் புன்னை வளர்குரவின்
பந்தலாரும் பட்டினத்துப் பல்லவ னீச்சரமே.
"Ventha lāya vēnthaṉvēḷvi vēraṟach chāṭiviṇṇōr
vanthe lāmuṉ pēṇaniṉtṟa mainthaṉ makizhntha'iṭam
mantha lāya mallikaiyum puṉṉai vaḷarkuraviṉ
panthalārum paṭṭiṉaththup pallava ṉīchcharamē".
தேரரக்கன் மால்வரையைத் தெற்றி யெடுக்கஅவன்
தாரரக்குந் திண்முடிகள் ஊன்றிய சங்கரனூர்
காரரக்குங் கடல்கிளர்ந்த காலமெ லாமுணரப்
பாரரக்கம் பயில்புகாரில் பல்லவ னீச்சரமே.
"Thērarakkaṉ mālvaraiyaith thetṟi yeṭukka'avaṉ
thārarakkun thiṇmuṭikaḷ ūṉtṟiya saṅkaraṉūr
kārarakkuṅ kaṭalkiḷarntha kālame lāmuṇarap
pārarakkam payilpukāril pallava ṉīchcharamē".
அங்க மாறும் வேதநான்கும் ஓதும் அயன்நெடுமால்
தங்க ணாலும் நேடநின்ற சங்கரன் தங்குமிடம்
வங்க மாரும் முத்தம்இப்பி வார்கட லூடலைப்பப்
பங்கமில்லார் பயில்புகாரிற் பல்லவ னீச்சரமே.
"Aṅka māṟum vēthanāṉkum ōthum ayaṉneṭumāl
thaṅka ṇālum nēṭaniṉtṟa saṅkaraṉ thaṅkumiṭam
vaṅka mārum muththamippi vārkaṭa lūṭalaippap
paṅkamillār payilpukāriṟ pallava ṉīchcharamē".
உண்டுடுக்கை யின்றியேநின் றூர்நக வேதிரிவார்
கண்டுடுக்கை மெய்யிற்போர்த்தார் கண்டறி யாதவிடந்
தண்டுடுக்கை தாளந்தக்கை சார நடம்பயில்வார்
பண்டிடுக்கண் தீரநல்கும் பல்லவ னீச்சரமே.
"Uṇṭuṭukkai yiṉtṟiyēniṉ tṟūrnaka vēthirivār
kaṇṭuṭukkai meyyiṟpōrththār kaṇṭaṟi yāthaviṭan
thaṇṭuṭukkai thāḷanthakkai sāra naṭampayilvār
paṇṭiṭukkaṇ thīranalkum pallava ṉīchcharamē".
பத்த ரேத்தும் பட்டினத்துப் பல்லவ னீச்சரத்தெம்
அத்தன் தன்னை அணிகொள்காழி ஞானசம்பந்தன்சொல்
சித்தஞ் சேரச் செப்புமாந்தர் தீவினை நோயிலராய்
ஒத்த மைந்த உம்பர்வானில் உயர்வினொ டோங்குவரே.
"Paththa rēththum paṭṭiṉaththup pallava ṉīchcharaththem
aththaṉ thaṉṉai aṇikoḷkāzhi ñāṉasambanthaṉsol
siththañ chērach cheppumānthar thīviṉai nōyilarāy
oththa maintha umparvāṉil uyarviṉo ṭōṅkuvarē".