Visited on: 23rd July, 2016 and 17th November, 2016.
Location
Kurumanakkudi is situated at a distance of about 6 kms to the south-east of Vaitheeswaran Koil. From Vaitheeswaran Koil travel towards Mayiladuthurai for about 3 kms to reach village Pakasalai and from there take the diversion road and proceed further for about 2 kms to reach this temple.
Other Paadal Petra Shiva Sthalams near this place are –
Vaitheeswaran Koil, Thiruppunkur, Thiru Karuppariyalur, Thiru Korukkai, Thiru Kurakkukka, Thiru Vazhkoliputhur, Needur, Anniyur, Mayiladuthurai, Thiru Nintriyur, Thiru Nani Palli and Thiru Kadaimudi
General Information
Moolavar

Sri Kannayiram Udayar Sri Kannayira Nathar,
Sri Sahasranethreswarar

Ambal

Sri Murugu Valarkothai Nayaki, Sri Kodaiyammai,
Sri Sugantha Kundhalambikai

Theertham (Holy water)

Indra Theertham

Sthala Vriksham (Sacred Tree)

Sarakkontrai tree

Pathigam (Hymn) rendered by

Saint Thirugnanasambanthar

This is one of the 276 Devara Paadal Petra Shiva Sthalams and 17th Shiva Sthalam on the northern bank of the river Cauvery in Chozha Nadu (Vadakarai).
Lord Shiva in this temple is a Swayambumurthi (self-manifested).
This east facing temple has two corridors. It does not have a main tower (Rajagopuram) but in its place there is a beautiful arch.
The last consecration ceremony (Maha Kumbabishekam) took place on 09.02.2004.
History of the Temple
This ancient temple is believed to be more than 2000 years old.
One of the stone inscriptions here, which dates back to the period of Chola King Rajarajan, refers to this place as "Kuru Vaniyakkudi".
This temple is under the administrative control of the Hindu Religious and Charitable Endowments Department of Government of Tamil Nadu (HR&CE).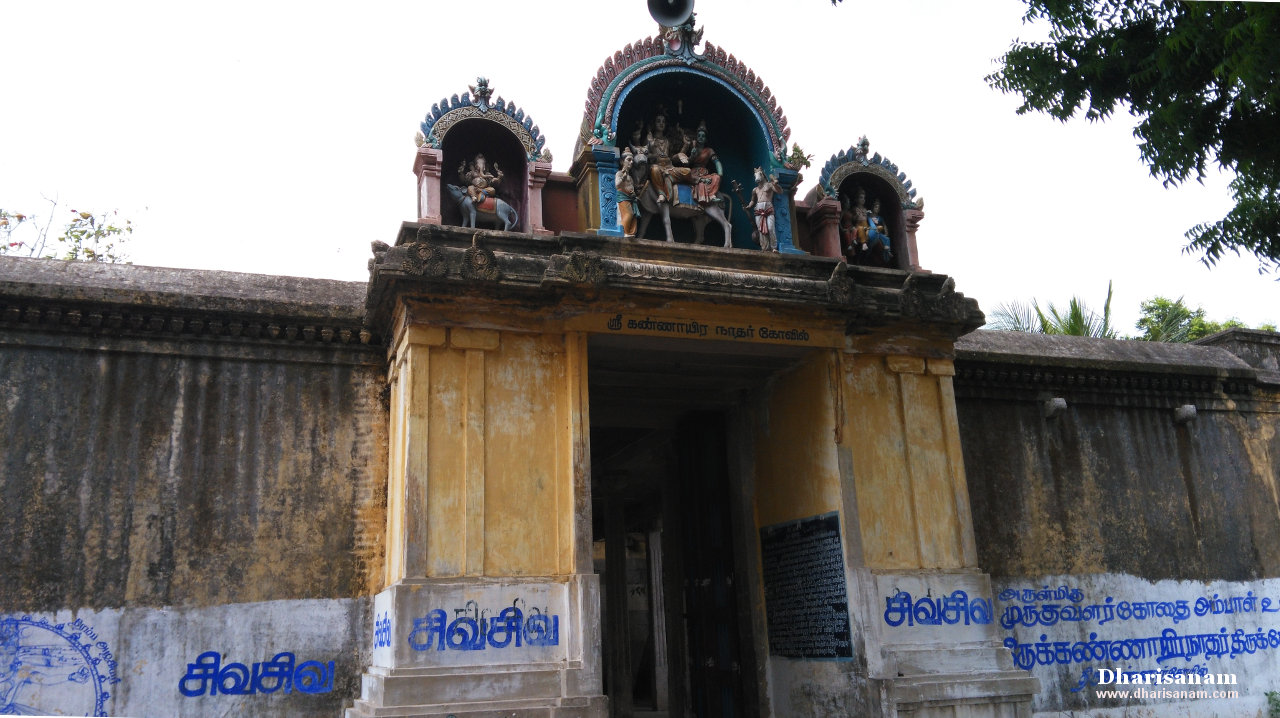 Legend
The legend is that once Lord Indra, the king of Devas, committed a sin by deceiving Ahalya, wife of Sage Gowthama. Ahalya is believed to be the most beautiful woman ever created by Brahma. She was handed over to the sage. One day when the sage was away, Indra took the form of the sage and had illicit affairs with his wife. Although she realised that this man was not her husband, yet she indulged in the sin. The sage returned to his hermitage and understood what had happened. Indra immediately took the form of a cat and tried to run away. The furious sage cursed Indra that he would be reduced to a eunuch with a thousand vaginas on his body. The sage's curse also reduced Ahalya into a stone. When Ahalya pleaded to the sage for forgiveness, he told her that as soon as Lord Ram's feet touched her, she will be relieved from this curse. Ramayan narrates the story of how Ahalya was relieved of this curse when Lord Ram's feet touch the stone.
Indra was advised by Lord Brahma to come to this place (Kurumanakkudi) and worship Lord Shiva. Indra came here, created a Theertham and worshiped the lord. Lord Shiva condoned Indra's wrong doings but forgave him and took all the marks on Indra's body upon himself. Further, the marks on Indira's body were transformed into eyes. Since Lord Shiva took the marks upon himself, he is regarded as the thousand-eyed god. The lingam still bears these marks. Hence the lord here is praised as Sri Sahasranethreswarar ("Sahasram" means one thousand and "nethram" means eyes) and Sri Kannayiramudaiyar.
Another legend associated with this place is that of Lord Mahavishnu. When he took the "Vamana Avtar" ("Kuru Maan" – dwarf priest), he came to this place and worshiped the lord here to seek his blessings before going to King Mahabali's court. Hence this place also gets the name Kurumaanikkudi ("kuruki" means short, "Maani" means Vishnu and "kudi" means village in Tamil).
It is believed that Saints Maandavya, Manickavasakar, Sekkizhar and Ramalinga Adigalar have worshiped the lord here.
Deities in the temple
Other than the shrines of Lord Shiva and Goddess Parvathy, shrines and idols of Siddhi Vinayakar, Murugan with his consorts, Mahalakshmi, Bhairavar, Saneeswarar, Suryan, Chandran, Nalvar and Kanni Vinayakar can be seen in the main hall and corridors.
In the "koshtam" (place surrounding the sanctum sanctorum), idols of Narthana Vinayakar, Dakshinamurthy, Lingodhbhavar, Brahma, Durgai and Chandikeswarar can be seen.
Procession idols of Vinayakar, Murugan, Natarajar, Somaskandar and others are kept in the main hall.
At the entrance of the sanctum, on either side, shrines of Kudavarai Vinayagar and Bala Dhandayuthapani can be seen.
In front of this temple, on the bank of the Indra Theertham, shrines of Vinayakar and Murugan can also be seen.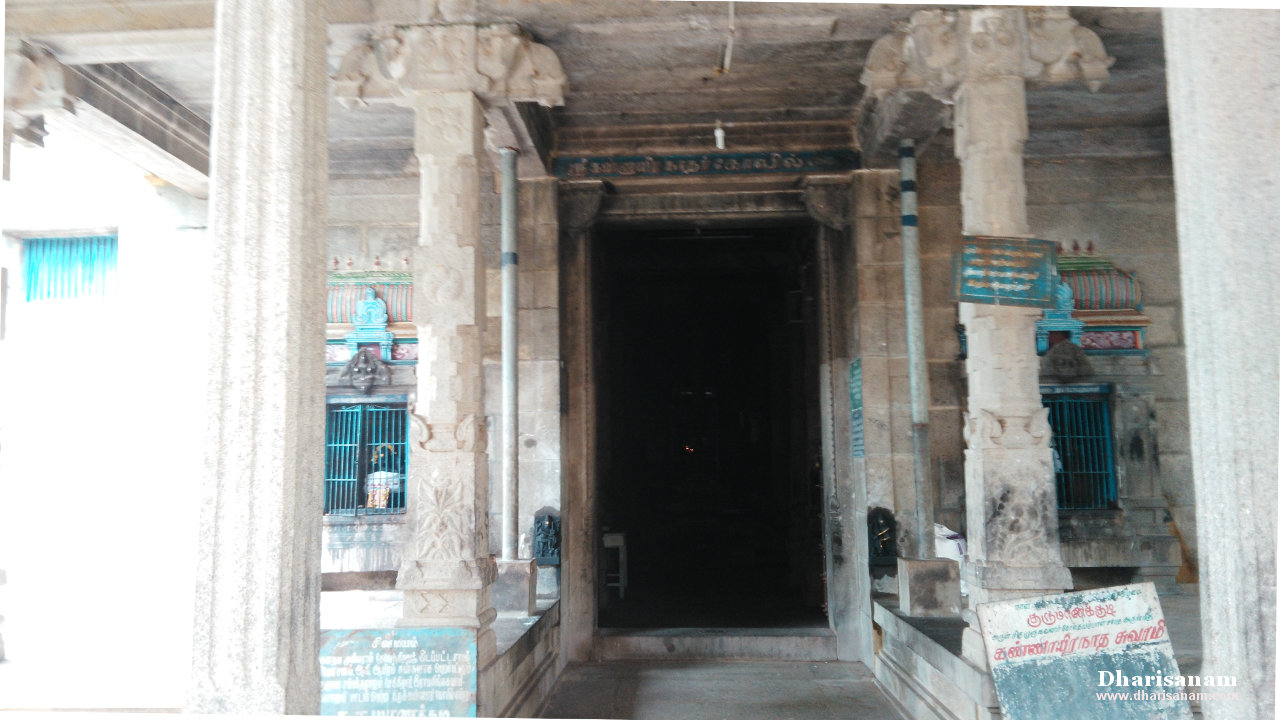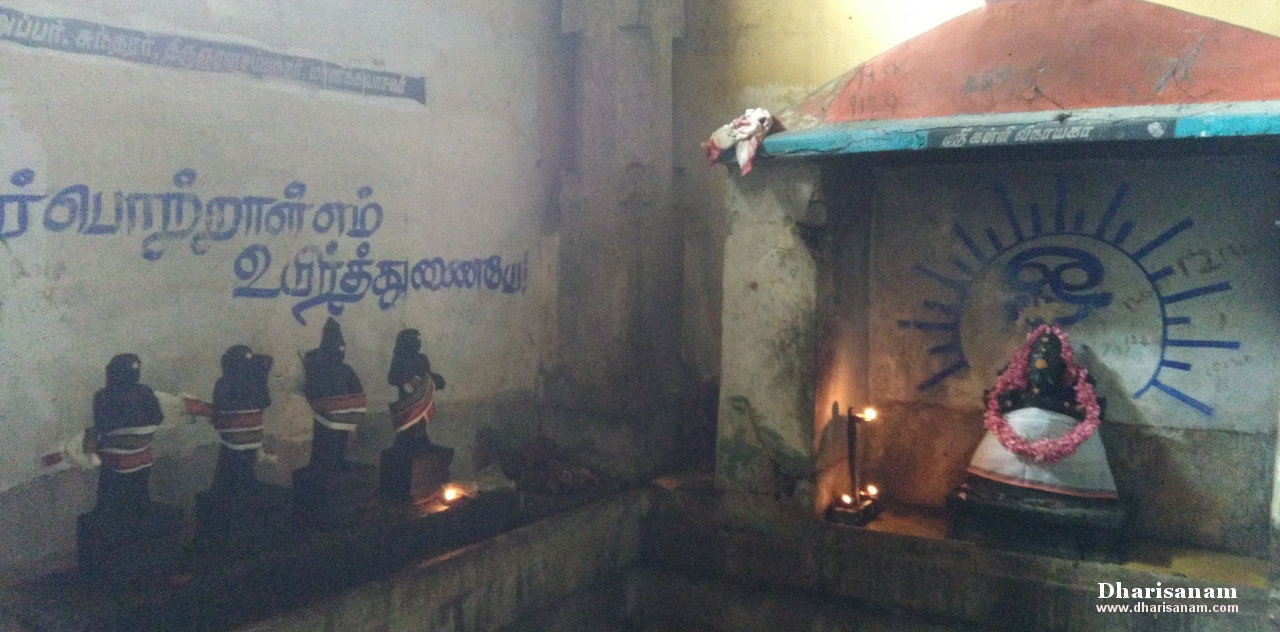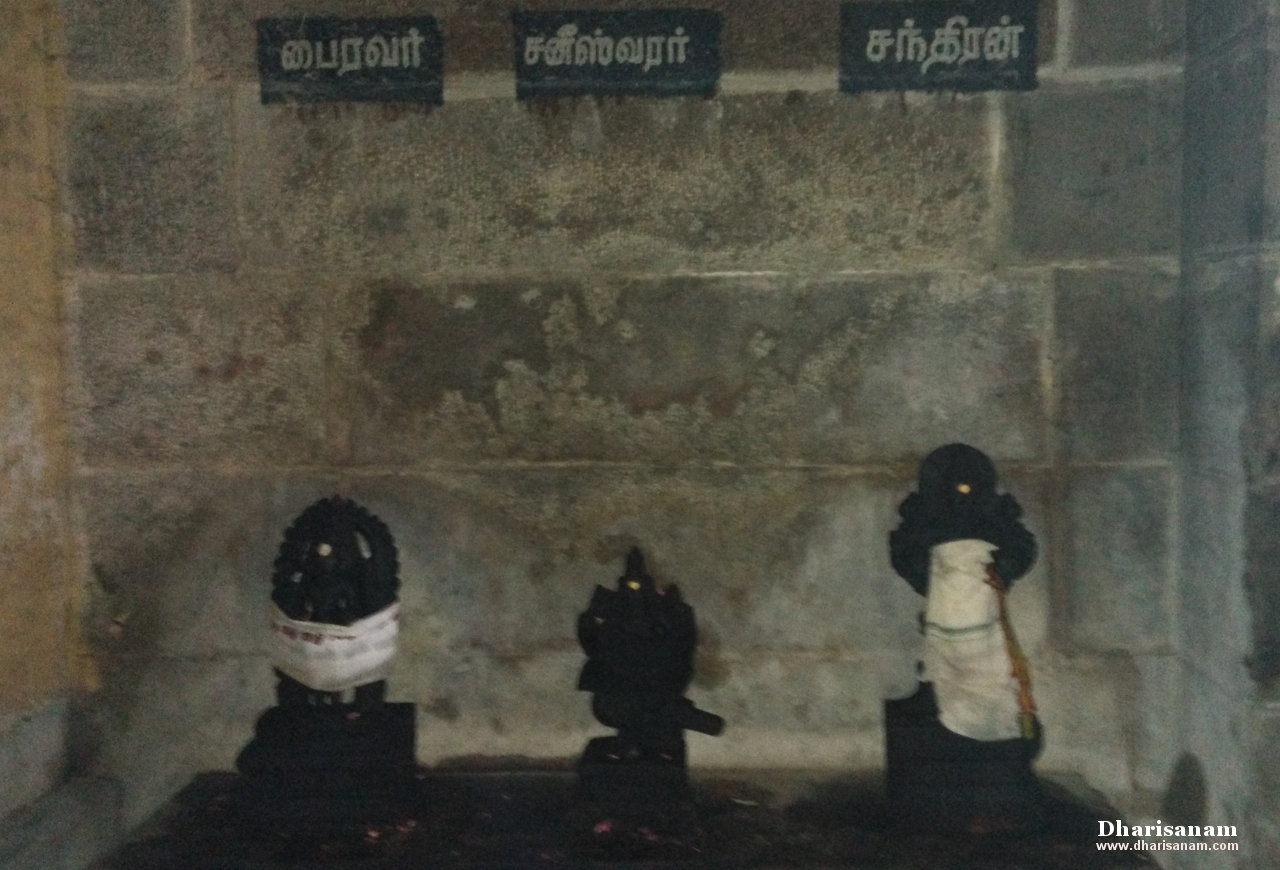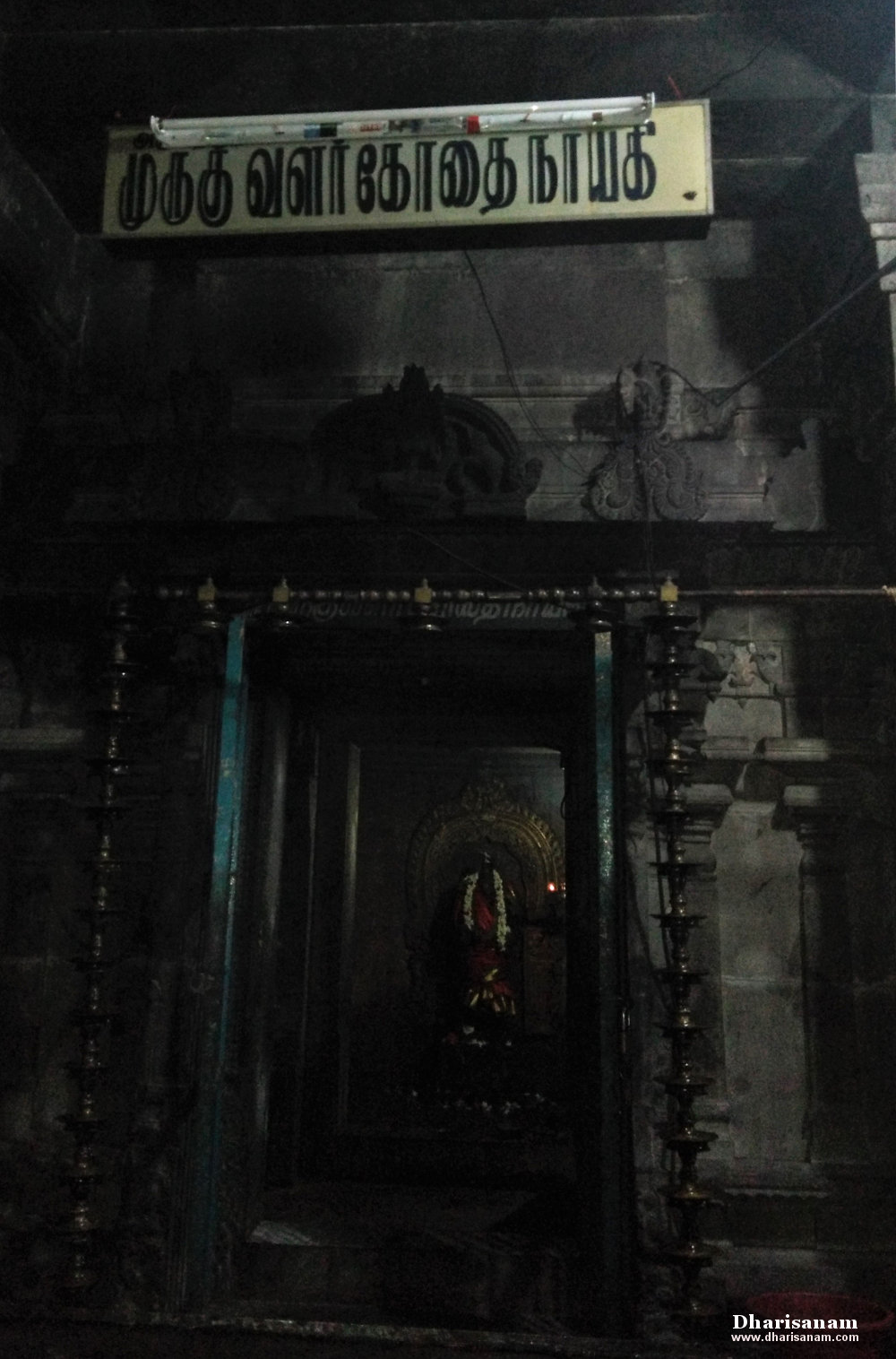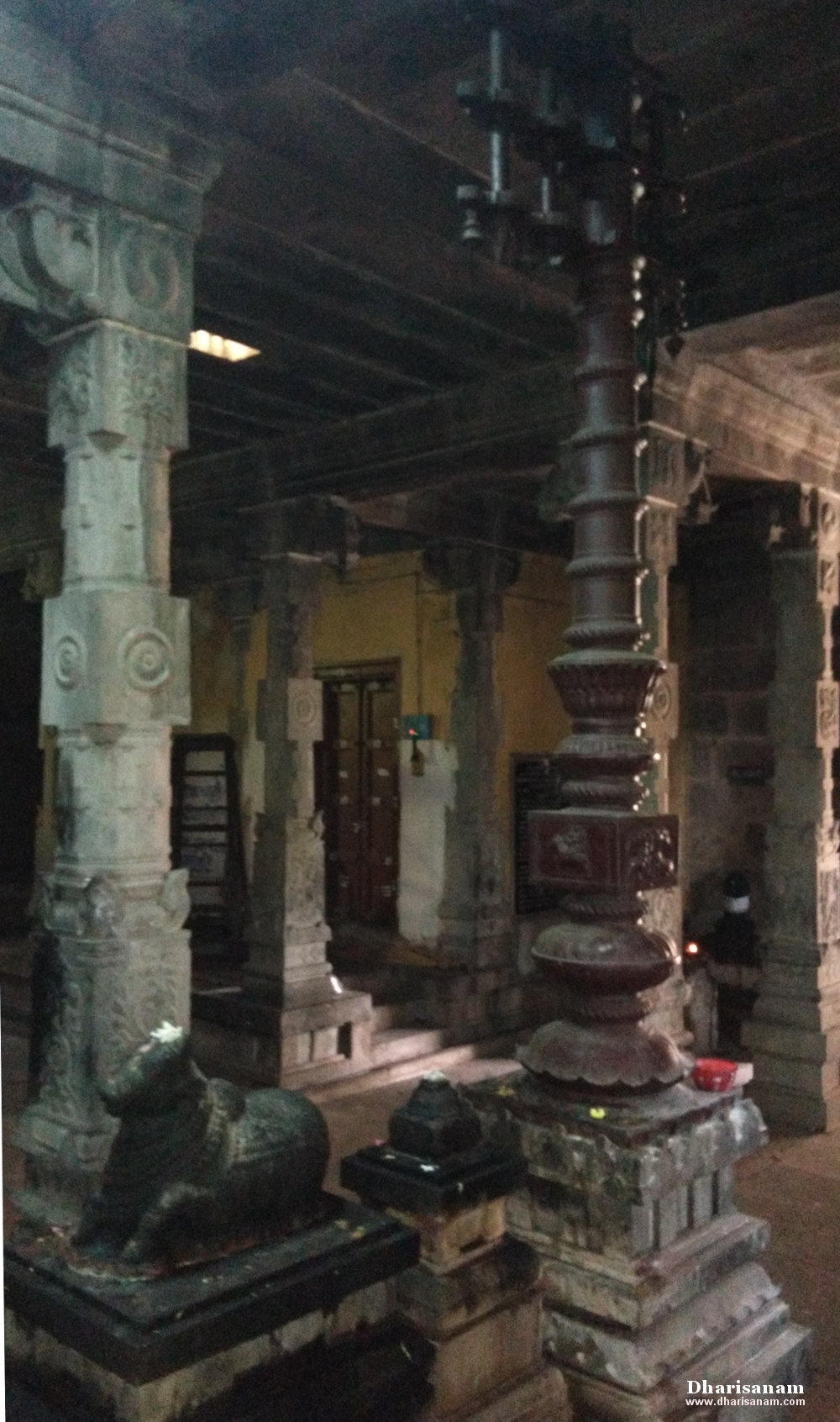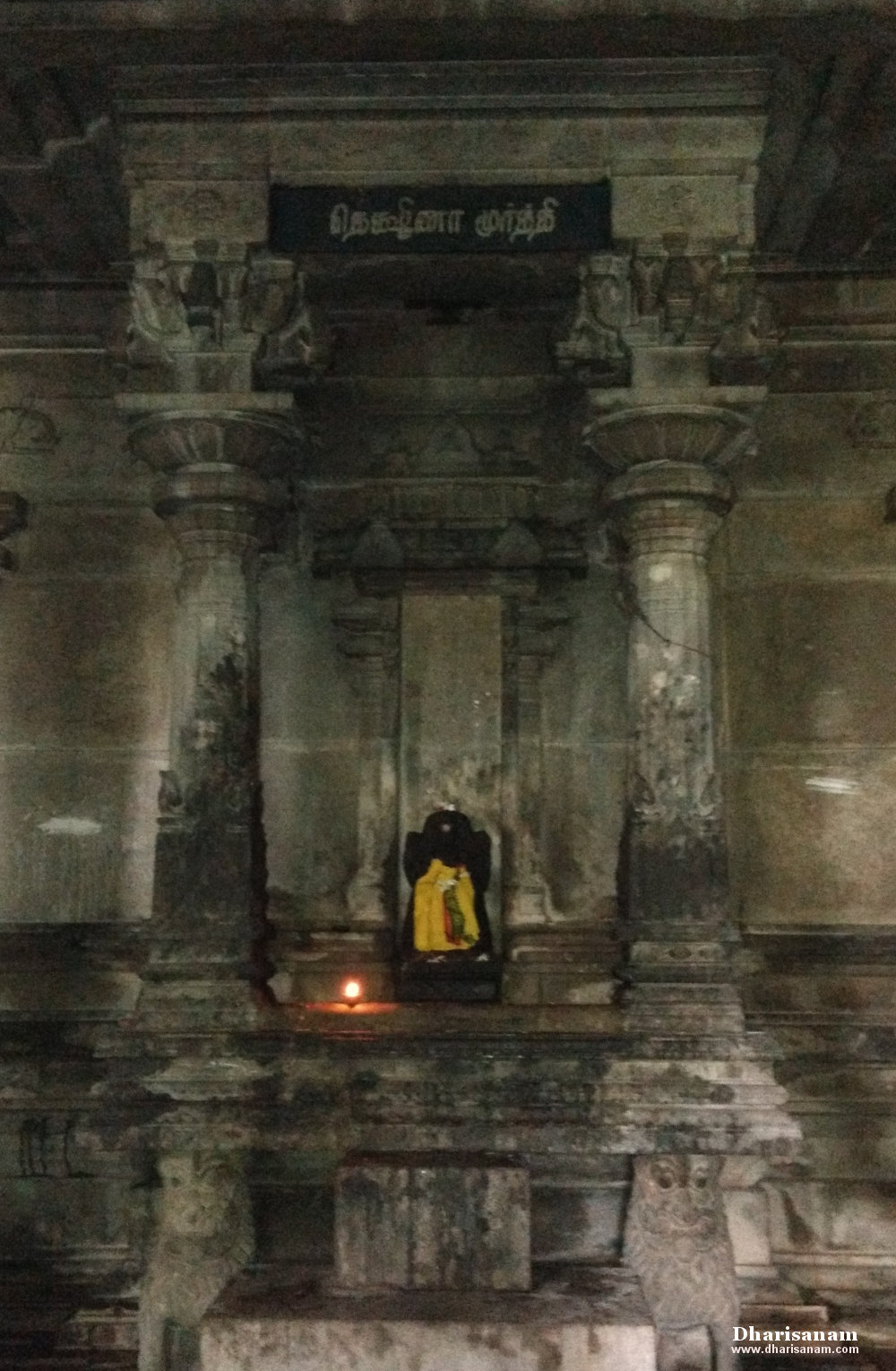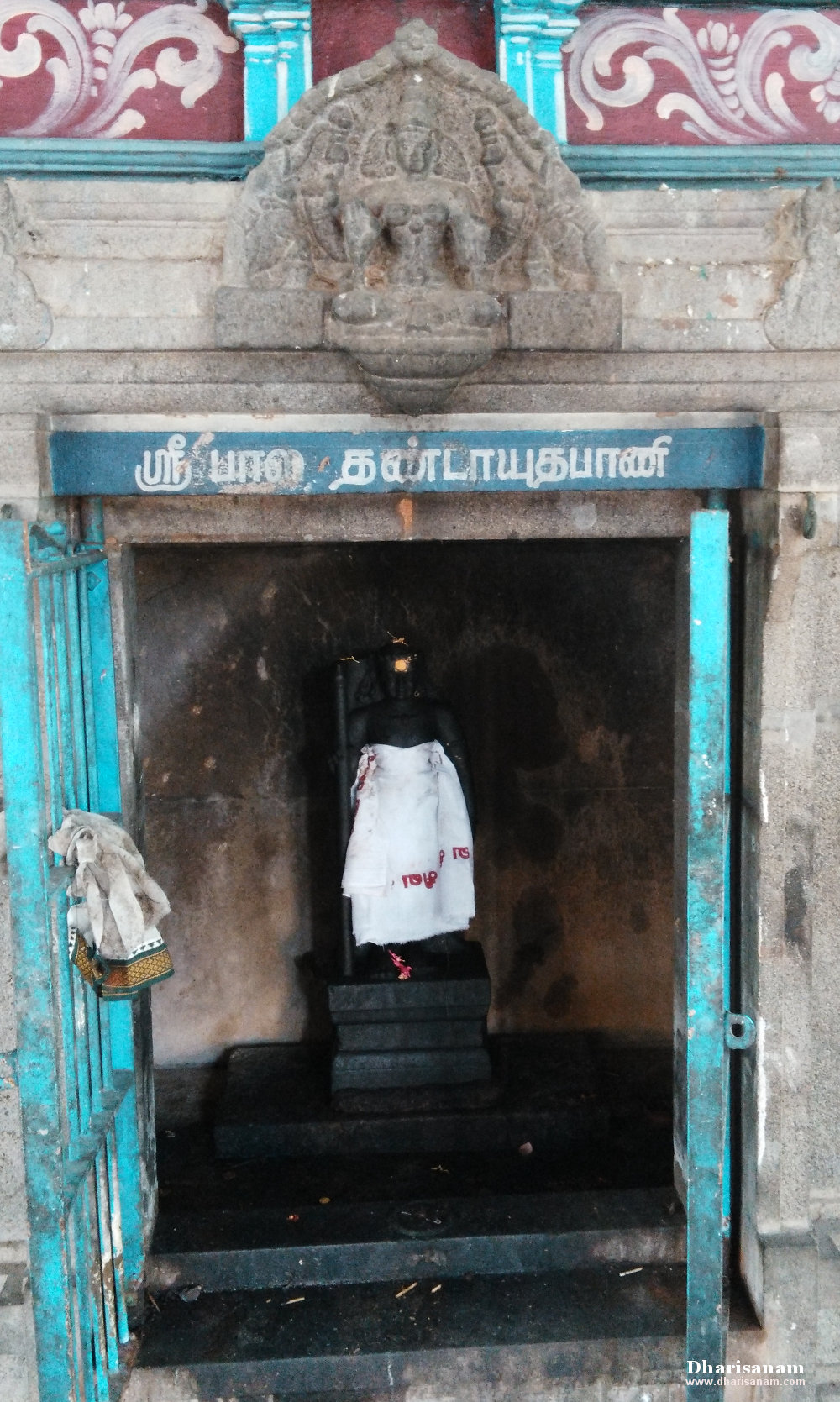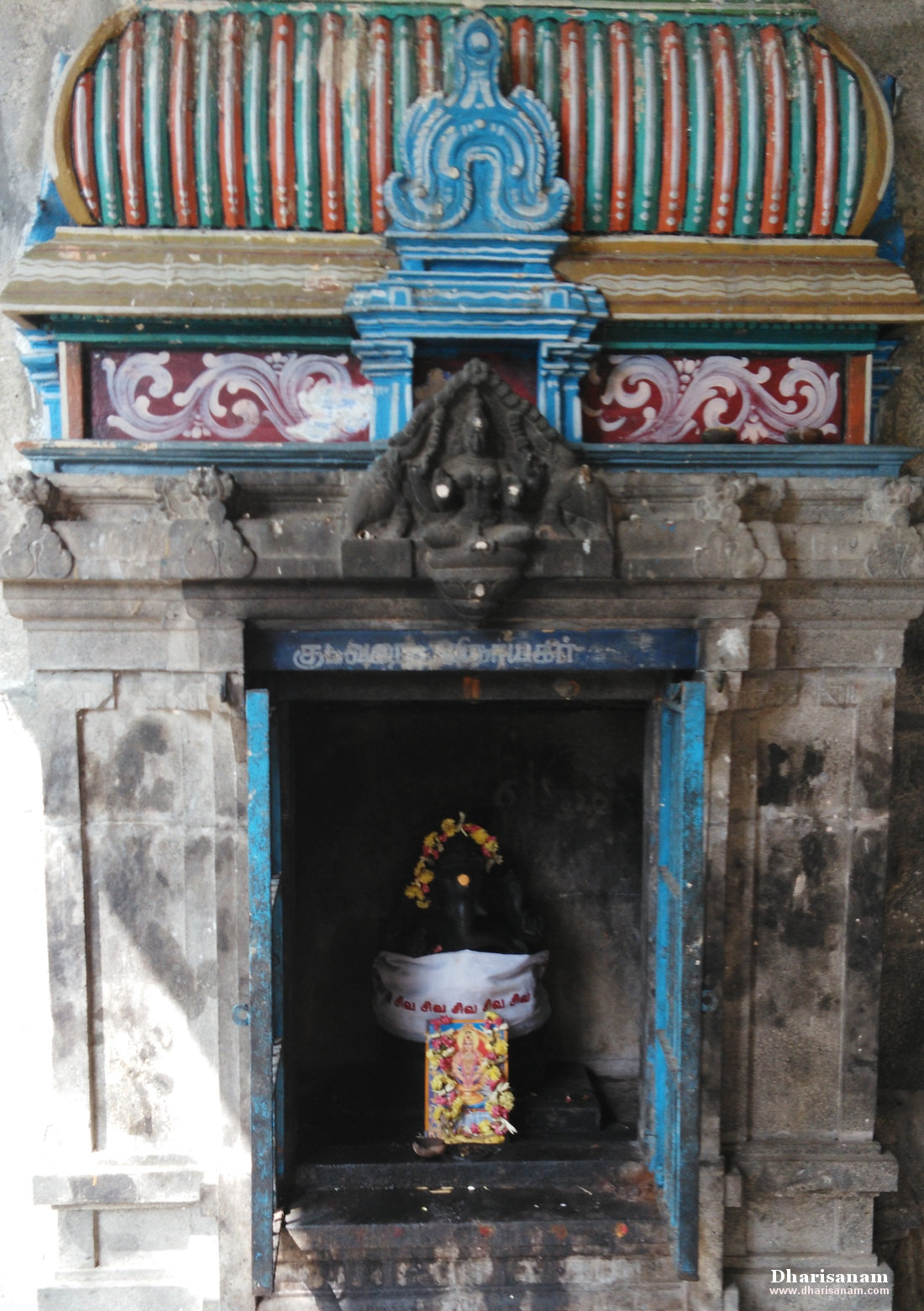 Salient Features
Outside Goddess Parvathy's shrine, the 12 zodiac signs are inscribed on the roof. Those facing problems in their horoscopes can stand under their respective zodiac sign and pray to the goddess.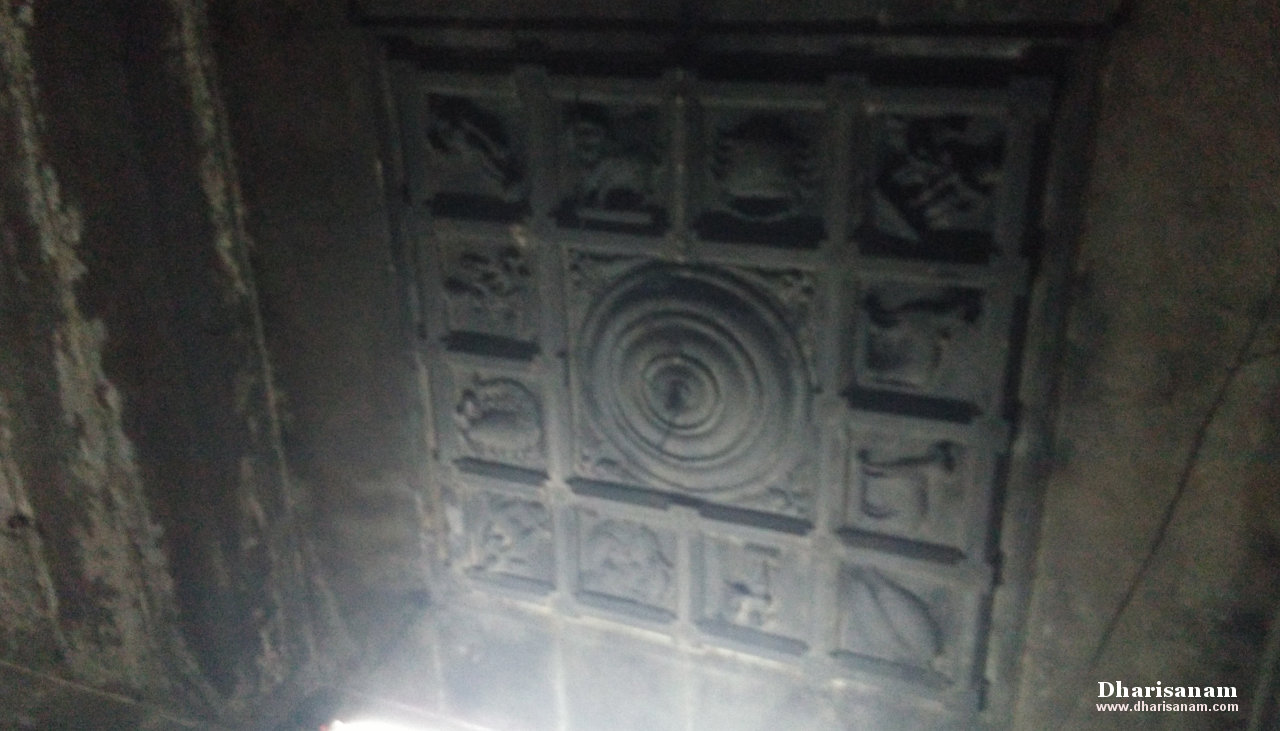 In his hymn, Saint Thirugnanasambanthar sang about the stories of Lord Indra and Lord Vamana (Vishnu).
This temple has been designed in such a way that the Vimanam and the presiding deity can be viewed at the same time from a vantage point.
Greatness of this temple
Devotees can pray to the lord here for relief from vision / eyesight related problems.
Those facing obstacles in their marriage proposals can worship the lord here.
This temple is also famous with those seeking employment and better job opportunities.
People who have committed adultery can pray to the lord here for forgiveness.
Important Festivals
Some of the important festivals celebrated in this temple are –
Vinayakar Chaturthi in the Tamil month of Aavani (Aug-Sept),
Annabishekam in the Tamil month of Aippasi (Oct–Nov),
Thiru Karthikai in the Tamil month of Karthikai (Nov-Dec),
Somavaram (all Mondays) in the Tamil month of Kathikai (Nov-Dec),
Thiruvadhirai in the Tamil month of Markazhi (Dec-Jan), and
Shivrathri in the Tamil month of Masi (Feb-Mar).
Pradosham is also observed regularly
Temple Timings
From 07.00 AM to 12.00 Noon and from 04.00 PM to 07.00 PM.
Temple Address
Sri Kannayiranathar Temple,
Kurumanakkudi,
Kondathur Post,
Tharangambadi Taluk,
Nagappattinam District,
Tamil Nadu – 609117.
Tele: +91 9244158673, 9442258085.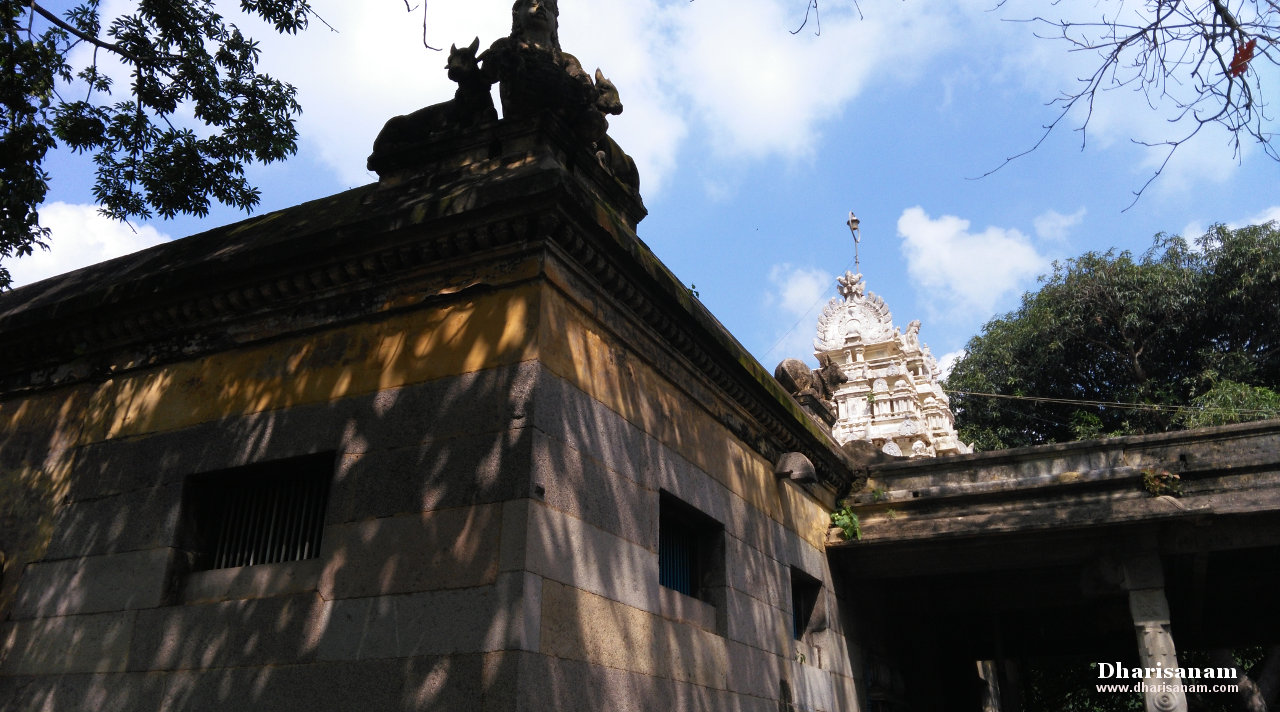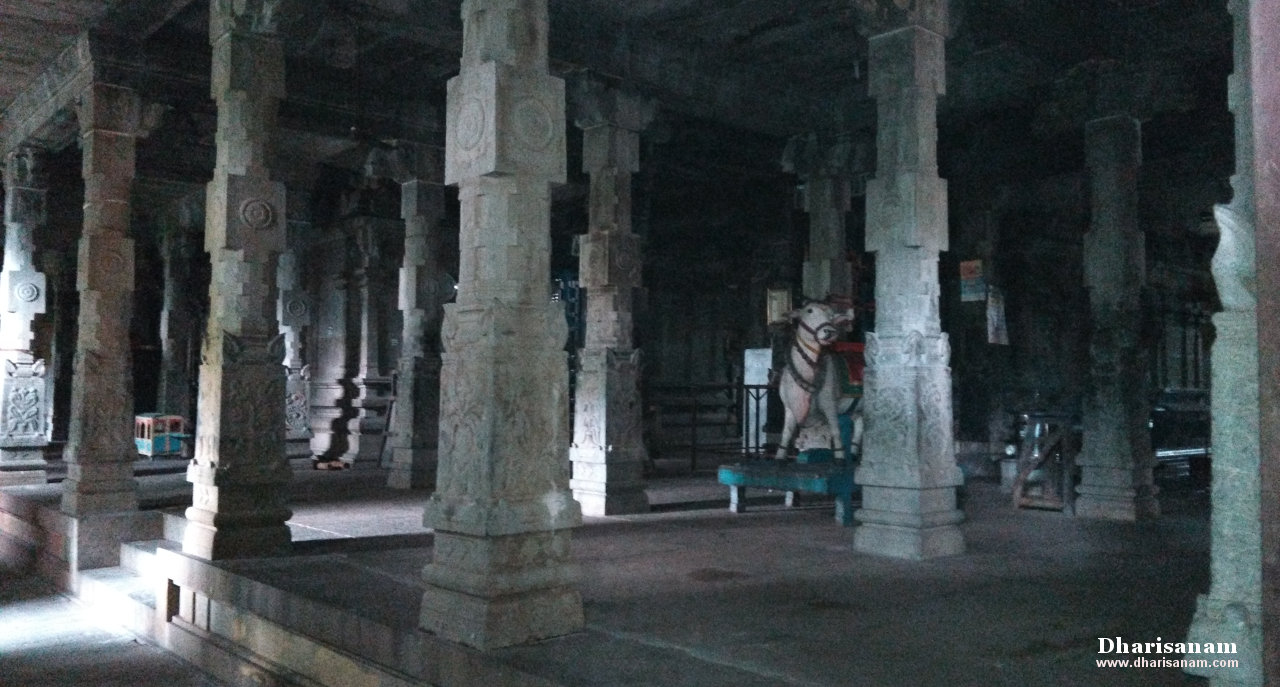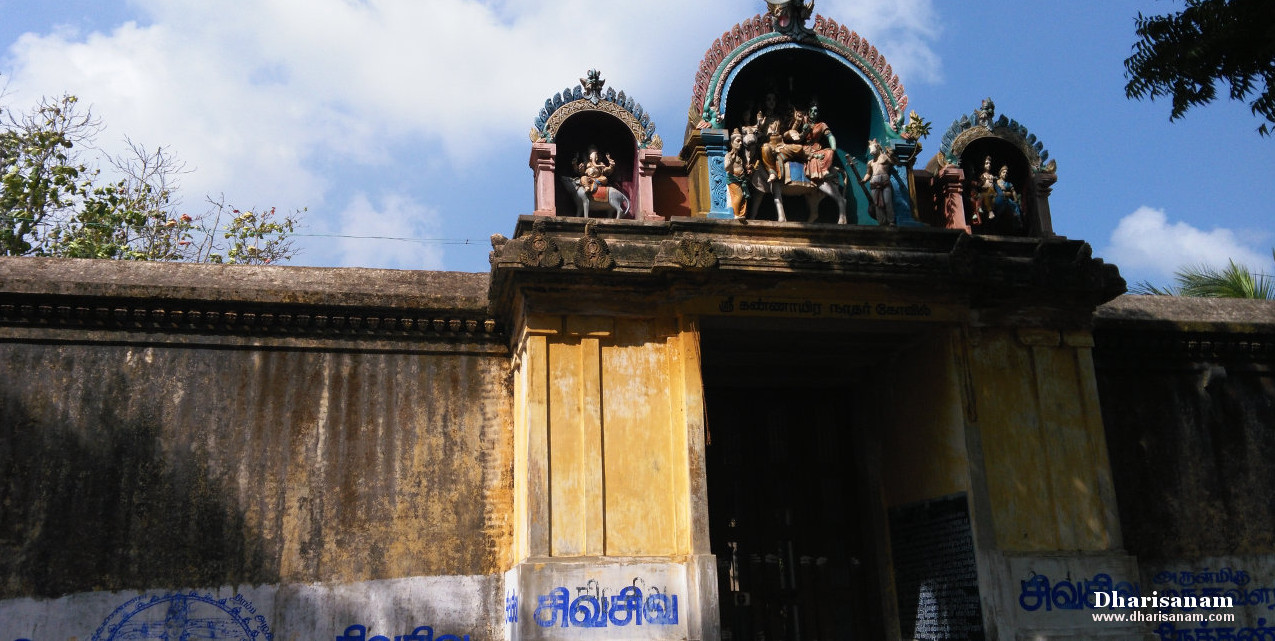 ---
Pathigam (Hymn) with English transliteration
Saint Thirugnanasambanthar visited this temple and sang this Pathigam.
Devotees visiting this temple should make it a practice to recite this Pathigam.
தண்ணார்திங்கட் பொங்கரவந்தாழ் புனல்சூடிப்
பெண்ணாணாய பேரருளாளன் பிரியாத
கண்ணார்கோயில் கைதொழுவோர்கட் கிடர்பாவம்
நண்ணாவாகும் நல்வினையாய நணுகும்மே.
"Thaṇṇārthiṅkaṭ poṅkaravanthāzh puṉalchūṭip
peṇṇāṇāya pēraruḷāḷaṉ piriyātha
kaṇṇārkōyil kaithozhuvōrkaṭ kiṭarpāvam
naṇṇāvākum nalviṉaiyāya naṇukum'mē".
கந்தமர்சந்துங் காரகிலுந்தண் கதிர்முத்தும்
வந்தமர்தெண்ணீர் மண்ணிவளஞ்சேர் வயல்மண்டிக்
கொந்தலர்சோலைக் கோகிலமாடக் குளிர்வண்டு
செந்திசைபாடுஞ் சீர்திகழ்கண்ணார் கோயிலே.
"Kanthamarsanthuṅ kārakilunthaṇ kathirmuththum
vanthamartheṇṇīr maṇṇivaḷañchēr vayalmaṇṭik
konthalarchōlaik kōkilamāṭak kuḷirvaṇṭu
senthisaipāṭuñ sīrthikazhkaṇṇār kōyilē".
பல்லியல்பாணிப் பாரிடமேத்தப் படுகானின்
எல்லிநடஞ்செய் யீசனெம்மான்றன் இடமென்பர்
கொல்லையின்முல்லை மல்லிகைமௌவற் கொடிபின்னிக்
கல்லியல்இஞ்சி மஞ்சமர்கண்ணார் கோயிலே.
"Palliyalpāṇip pāriṭamēththap paṭukāṉiṉ
ellinaṭañchey yīsaṉem'māṉtṟaṉ iṭameṉpar
kollaiyiṉmullai mallikaimauvaṟ koṭipiṉṉik
kalliyaliñchi mañchamarkaṇṇār kōyilē".
தருவளர்கானந் தங்கியதுங்கப் பெருவேழம்
மருவளர்கோதை அஞ்சவுரித்து மறைநால்வர்க்
குருவற்ஆல நீழலமர்ந்தீங் குரைசெய்தார்
கருவளர்கண்ணார் கோயிலடைந்தோர் கற்றோரே.
"Tharuvaḷarkāṉan thaṅkiyathuṅkap peruvēzham
maruvaḷarkōthai añchavuriththu maṟainālvark
kuruvaṟāla nīzhalamarnthīṅ kuraiseythār
karuvaḷarkaṇṇār kōyilaṭainthōr katṟōrē".
மறுமாணுருவாய் மற்றிணையின்றி வானோரைச்
செறுமாவலிபால் சென்றுலகெல்லாம் அளவிட்ட
குறுமாணுருவன் தற்குறியாகக் கொண்டாடும்
கறுமாகண்டன் மேயதுகண்ணார் கோயிலே.
"Maṟumāṇuruvāy matṟiṇaiyiṉtṟi vāṉōraich
cheṟumāvalipāl seṉtṟulakellām aḷaviṭṭa
kuṟumāṇuruvaṉ thaṟkuṟiyākak koṇṭāṭum
kaṟumākaṇṭaṉ mēyathukaṇṇār kōyilē".
விண்ணவருக்காய் வேலையுள்நஞ்சம் விருப்பாக
உண்ணவனைத்தே வர்க்கமுதீந்தெவ் வுலகிற்கும்
கண்ணவனைக்கண் ணார்திகழ்கோயிற் கனிதன்னை
நண்ணவல்லோர்கட் கில்லைநமன்பால் நடலையே.
"Viṇṇavarukkāy vēlaiyuḷnañcham viruppāka
uṇṇavaṉaiththē varkkamuthīnthev vulakiṟkum
kaṇṇavaṉaikkaṇ ṇārthikazhkōyiṟ kaṉithaṉṉai
naṇṇavallōrkaṭ killainamaṉpāl naṭalaiyē".
முன்னொருகாலத் திந்திரனுற்ற முனிசாபம்
பின்னொருநாளவ் விண்ணவரேத்தப் பெயர்வெய்தித்
தன்னருளாற்கண் ணாயிரமீந்தோன் சார்பென்பர்
கன்னியர்நாளுந் துன்னமர்கண்ணார் கோயிலே.
"Muṉṉorukālath thinthiraṉutṟa muṉisāpam
piṉṉorunāḷav viṇṇavarēththap peyarveythith
thaṉṉaruḷāṟkaṇ ṇāyiramīnthōṉ sārpeṉpar
kaṉṉiyarnāḷun thuṉṉamarkaṇṇār kōyilē".
பெருக்கெண்ணாத பேதையரக்கன் வரைக்கீழால்
நெருக்குண்ணாத்தன் நீள்கழல்நெஞ்சில் நினைந்தேத்த
முருக்குண்ணாதோர் மொய்கதிர்வாள்தேர் முன்னீந்த
திருக்கண்ணாரென் பார்சிவலோகஞ் சேர்வாரே.
"Perukkeṇṇātha pēthaiyarakkaṉ varaikkīzhāl
nerukkuṇṇāththaṉ nīḷkazhalneñchil niṉainthēththa
murukkuṇṇāthōr moykathirvāḷthēr muṉṉīntha
thirukkaṇṇāreṉ pārsivalōkañ sērvārē".
செங்கமலப்போ திற்திகழ்செல்வன் திருமாலும்
அங்கமலக்கண் நோக்கரும்வண்ணத் தழலானான்
தங்கமலக்கண் ணார்திகழ்கோயில் தமதுள்ளத்
தங்கமலத்தோ டேத்திடஅண்டத் தமர்வாரே.
"Seṅkamalappō thiṟthikazhselvaṉ thirumālum
aṅkamalakkaṇ nōkkarumvaṇṇath thazhalāṉāṉ
thaṅkamalakkaṇ ṇārthikazhkōyil thamathuḷḷath
thaṅkamalaththō ṭēththiṭa'aṇṭath thamarvārē".
தாறிடுபெண்ணைத் தட்டுடையாருந் தாமுண்ணுஞ்
சோறுடையார்சொல் தேறன்மின்வெண்ணூல் சேர்மார்பன்
ஏறுடையன்பரன் என்பணிவான்நீள் சடைமேலோர்
ஆறுடையண்ணல் சேர்வதுகண்ணார் கோயிலே.
"Thāṟiṭupeṇṇait thaṭṭuṭaiyārun thāmuṇṇuñ
chōṟuṭaiyārsol thēṟaṉmiṉveṇṇūl sērmārpaṉ
ēṟuṭaiyaṉparaṉ eṉpaṇivāṉnīḷ saṭaimēlōr
āṟuṭaiyaṇṇal sērvathukaṇṇār kōyilē".
காமருகண்ணார் கோயிலுளானைக் கடல்சூழ்ந்த
பூமருசோலைப் பொன்னியல்மாடப் புகலிக்கோன்
நாமருதொன்மைத் தன்மையுள்ஞான சம்பந்தன்
பாமருபாடல் பத்தும்வல்லார்மேல் பழிபோமே.
"Kāmarukaṇṇār kōyiluḷāṉaik kaṭalchūzhntha
pūmaruchōlaip poṉṉiyalmāṭap pukalikkōṉ
nāmaruthoṉmaith thaṉmaiyuḷ gñāṉa sambanthaṉ
pāmarupāṭal paththumvallārmēl pazhipōmē".